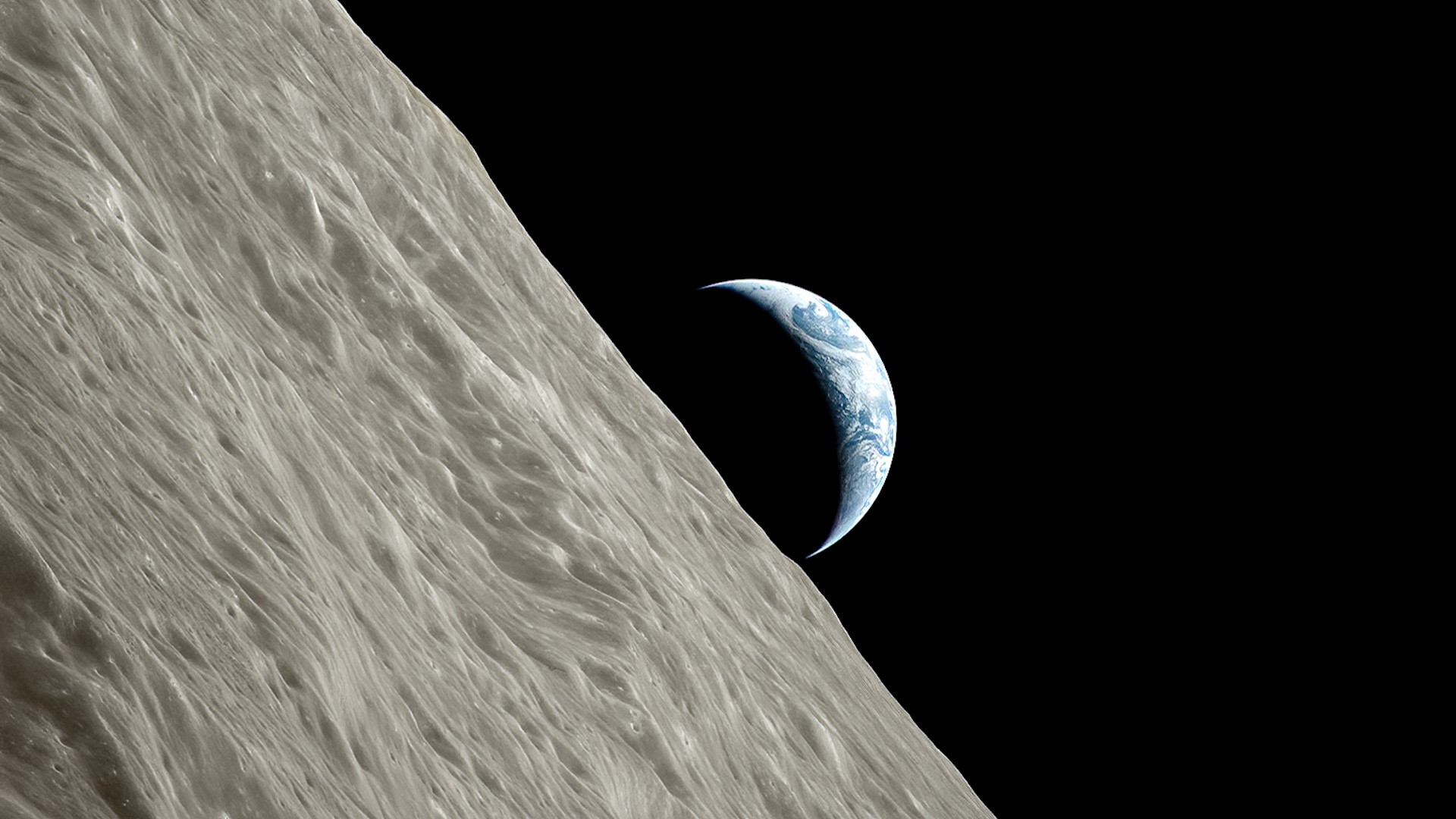 Photo of the Earth and Moon from Apollo 17, December 1972.
NASA
A documentary about the manned space program is shedding light on thousands of never-before-seen photographs from the Apollo era.
The film "Apollo Reflections" is still in production and the artist behind it, Jeremy Theoret, is a collector of space program images. He digitally cleaned-up thousands of pictures taken by Apollo moon landing crews 50 years ago.
Theoret found that Apollo astronauts snapped 19,000 photos during missions from 1968 to 1972, and only about 100 of those images are distributed widely today. He notes the new era of commercial spaceflight is likely to bring more artistic pictures taken by professional photographers instead of mission-driven astronauts.
"More images that impress us emotionally and not just the science of what was happening at that time," Theoret said.
He adds expert photojournalists could deliver more images that emphasize the fragility of the Earth's environment as seen from space.
Theoret is attending this weekend's Spacefest, the gathering of artists and former astronauts held in Tucson every year. "Apollo Reflections" is due to be released in 2023.