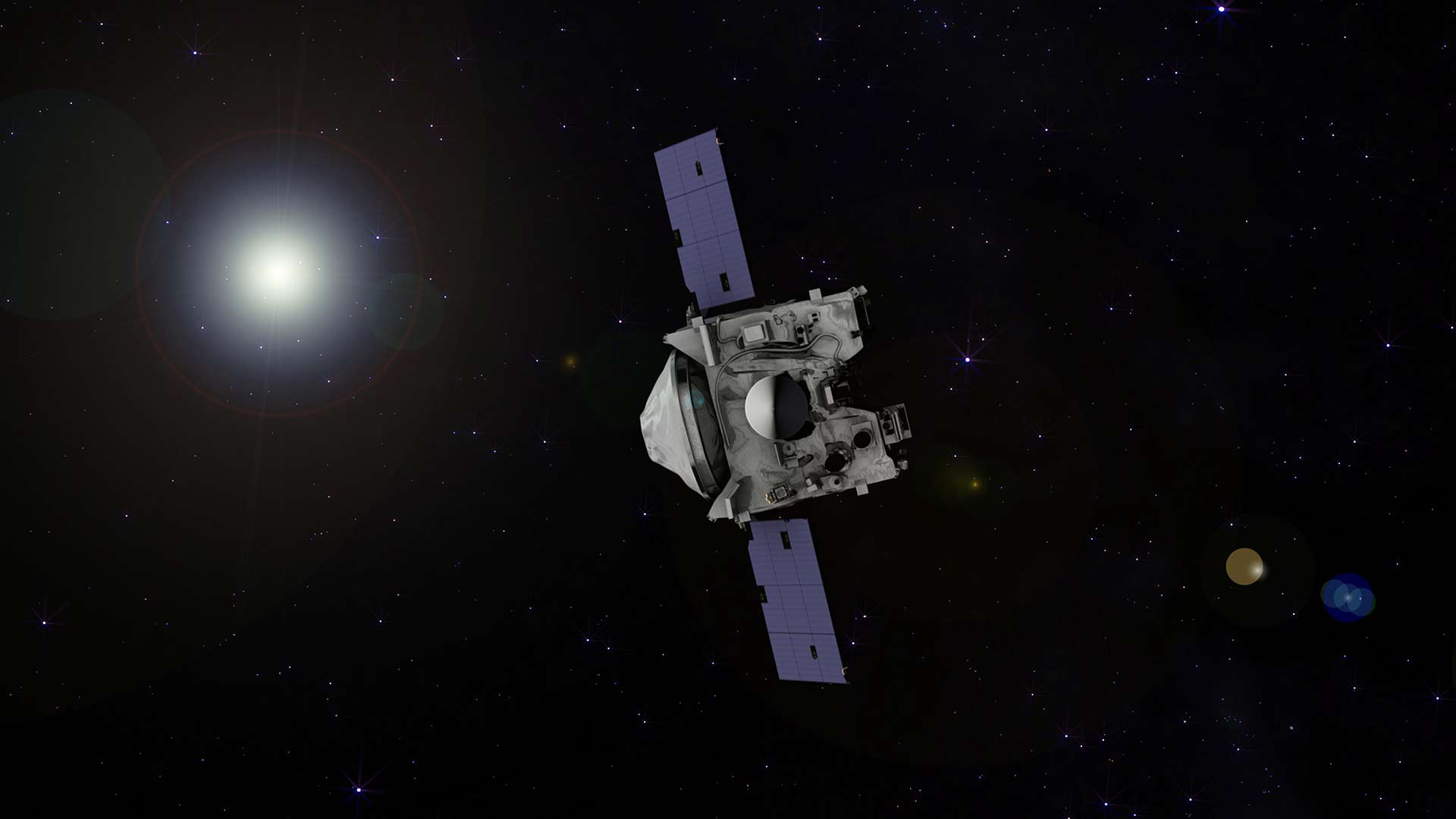 OSIRIS-REx on its return journey to Earth.
OSIRIS-REx Asteroid Sample Mission
Scientists are using the OSIRIS Rex spacecraft to study the possibility of asteroids hitting the Earth.
The University of Arizona-backed mission's main goal was to collect a surface sample from the asteroid Bennu and bring it back. But the U of A's Dante Lauretta explains OSIRIS Rex is also sending back details about asteroids like Bennu that are a threat to collide with the Earth.
"So, we incorporated that into our mission planning and it became a primary mission objective to understand the orbital trajectory of Bennu well into the future and update the impact hazard assessment," he said.
Scientists say Bennu will safely pass Earth by about 120-thousand miles in the year 2135. That's half the distance between the Earth and the moon.
Information from OSIRIS Rex is also helping skywatchers track other near-Earth objects and predict their paths through the solar system. The spacecraft is due to arrive home with its asteroid sample in 2023.