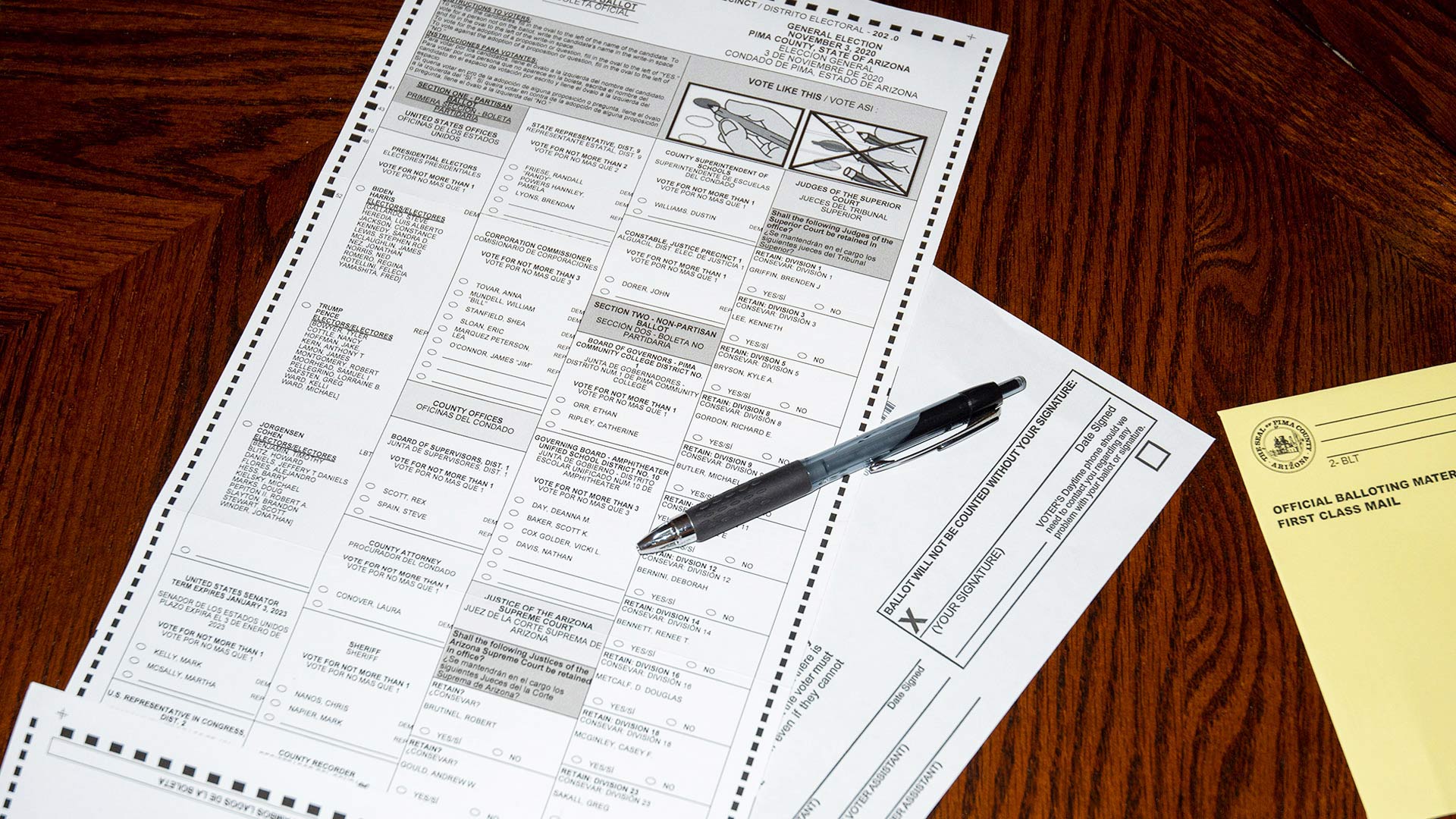 An Arizona mail-in ballot from the 2020 election.
CM Greer/AZPM
A group of public education advocates has filed enough signatures to at least temporarily block a nearly $2 billion income tax cut championed by Republicans in the Arizona Legislature and Gov. Doug Ducey.
If opponents of the new law collected enough signatures, voters could decide to repeal the law in the 2022 election.
They also turned in signatures to block a second tax cut aimed at exempting small-business owners from a new tax on the wealthy.
The Invest in Arizona Now coalition argues the cuts signed by Ducey will prevent schools from getting needed funding.

But the coalition fell short of filing on a third tax cut bill that caps income taxes at the current 4.5% rate.
A second group failed to collect enough signatures to block three new election laws they contend amount to voter suppression.