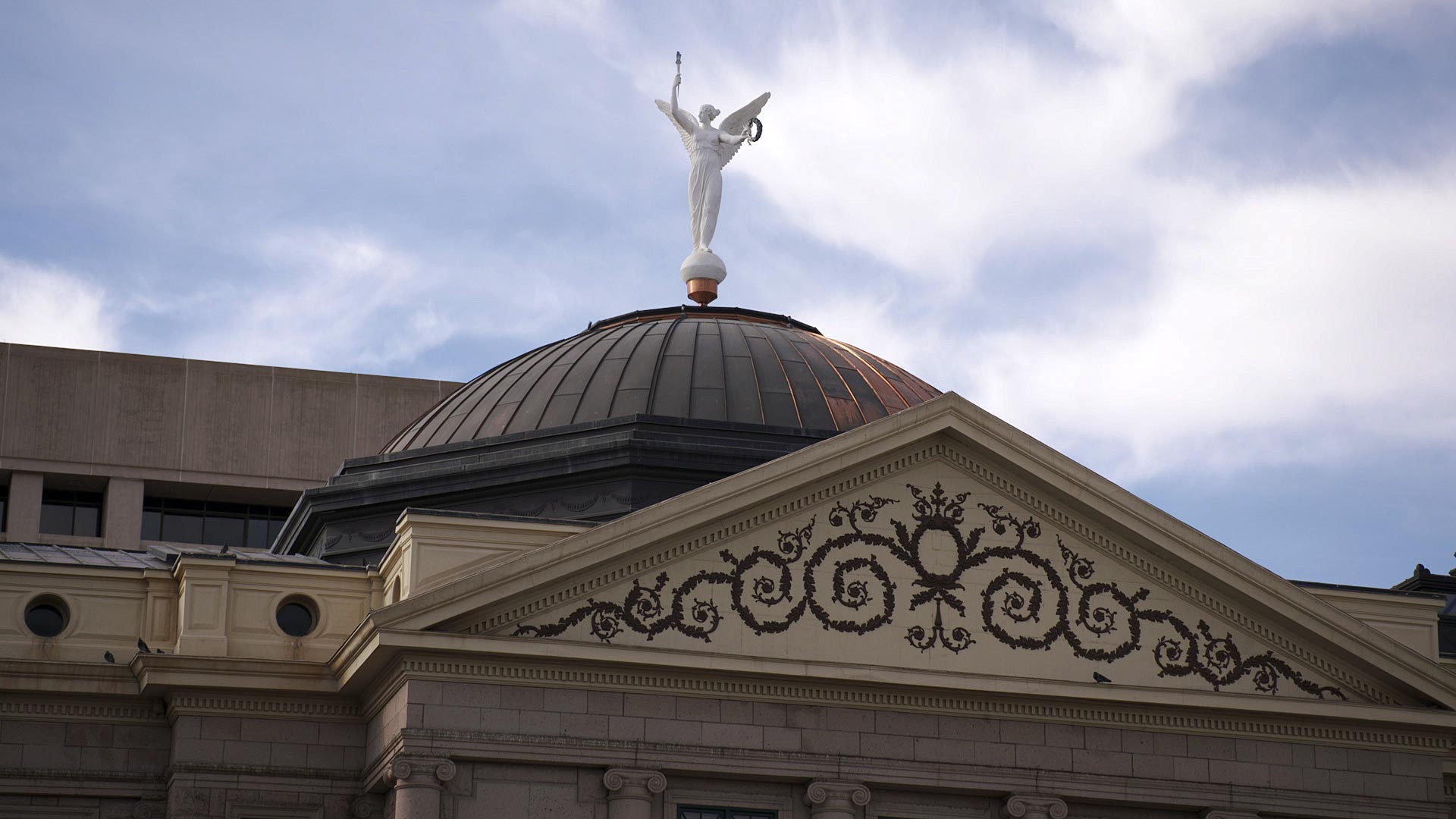 The dome atop the Arizona Capitol Museum at the State Capitol in Phoenix. January 2021.
AZPM Staff
Canvassers are making a final push ahead of September 28 to get more than 118,000 signatures from voters for a statewide referendum on several new laws, including Arizona's new so-called flat tax.
The campaign Invest in Arizona argues the policy, Senate Bill 1828, undercut the tax surcharge on high income earners that voters approved last year to boost funding for education.
The campaign also aims to repeal two other new tax laws — Senate Bills 1783 and 1827 — critics argue will also undercut funding for education.
"I think people are fired up because of the governor's tax cuts and the agenda is really becoming clear," said Beth Lewis, executive director of Save Our Schools Arizona, part of the Invest in Arizona campaign.
Meanwhile, a group called Arizona Deserves Better is calling for the repeal of three new election laws.
That includes a law, Senate Bill 1485, that would remove voters from the permanent early voting list who do not vote early in consecutive elections.
If the groups get enough petition signatures, the laws could appear on the ballot in 2022.