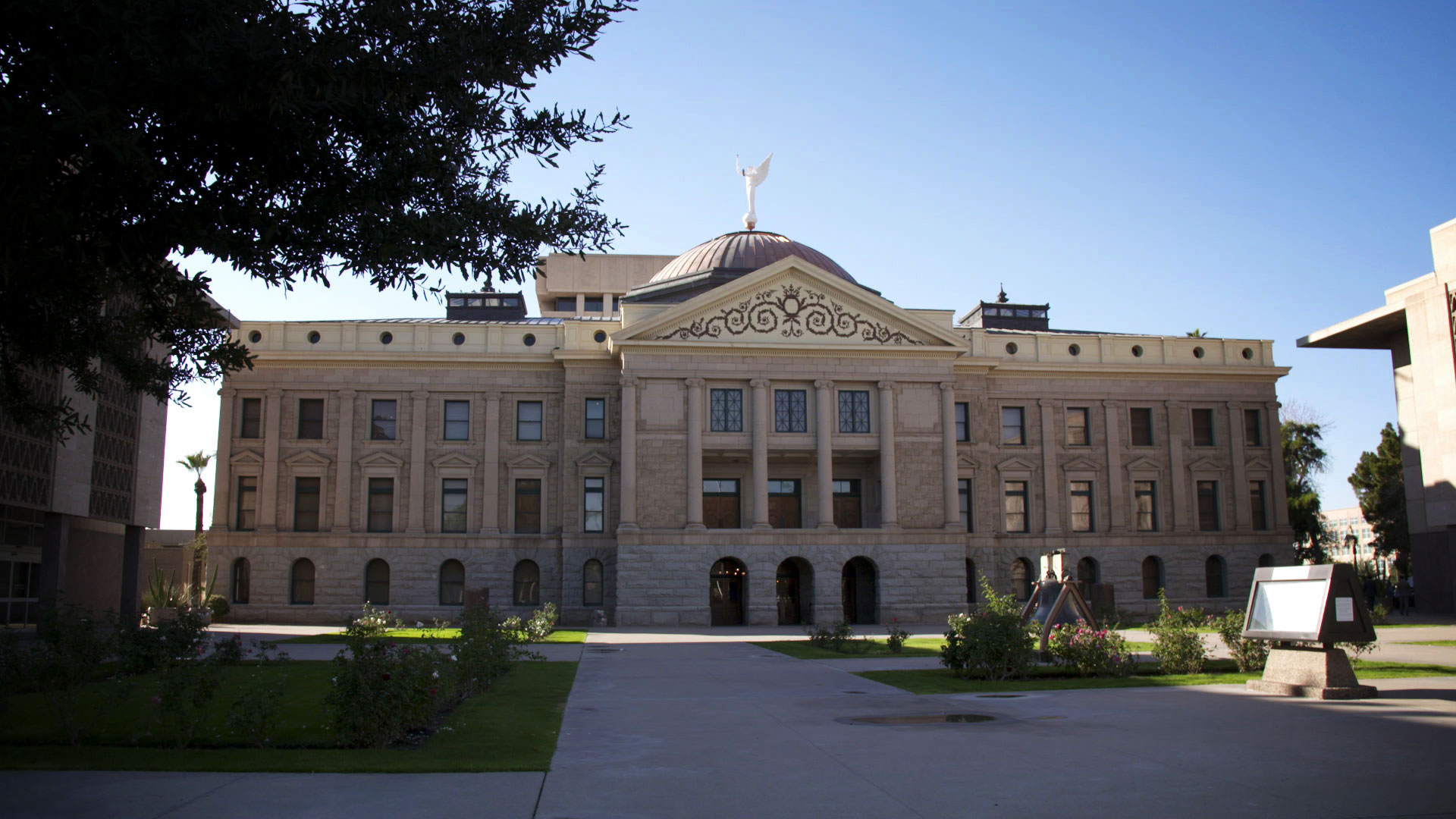 The Arizona State Legislature in Phoenix.
Steve Riggs/AZPM Staff
A state judge will decide if voters can repeal a new so-called flat tax the Arizona's Legislature passed this year.
Opponents of the measure have submitted petitions to put the tax policy on the ballot next year, arguing it undercuts a surcharge on higher income earners to fund public schools — a measure that voters approved in 2020.
But the Arizona Free Enterprise Club filed suit, arguing the state constitution does not allow voters to repeal tax policy through a referendum.
The group points to a provision of the state constitution that says voters cannot repeal laws that are "for the support and maintenance of the departments of the state government."
"When we're talking about supporting and maintaining our state, we need to know what revenue is coming in. People need to know what revenue to pay," attorney Kory Langhofer argued.
Lawyers for Invest in Arizona, which opposes the flat tax, argued in court Friday the flat tax does not fall into that category in part because it would lead to less revenue for state government.
And the group argued the Arizona constitution is designed to give voters relatively broad power to repeal laws they do not like.
"Along with the power of initiative and recall, which collectively are these important tools of direct democracy that were born out of a movement that motivated our framers, the referendum power is unquestionably a fundamental right under our constitution," said Andy Gaona, a lawyer for the group.
The group has also aimed to repeal a separate tax law passed this year that creates a new income tax classification. Critics argued it would be a loophole for the new voter-approved surcharge on higher income earners.
But election officials said Friday the group did not submit enough signatures to get the referendum on the ballot.