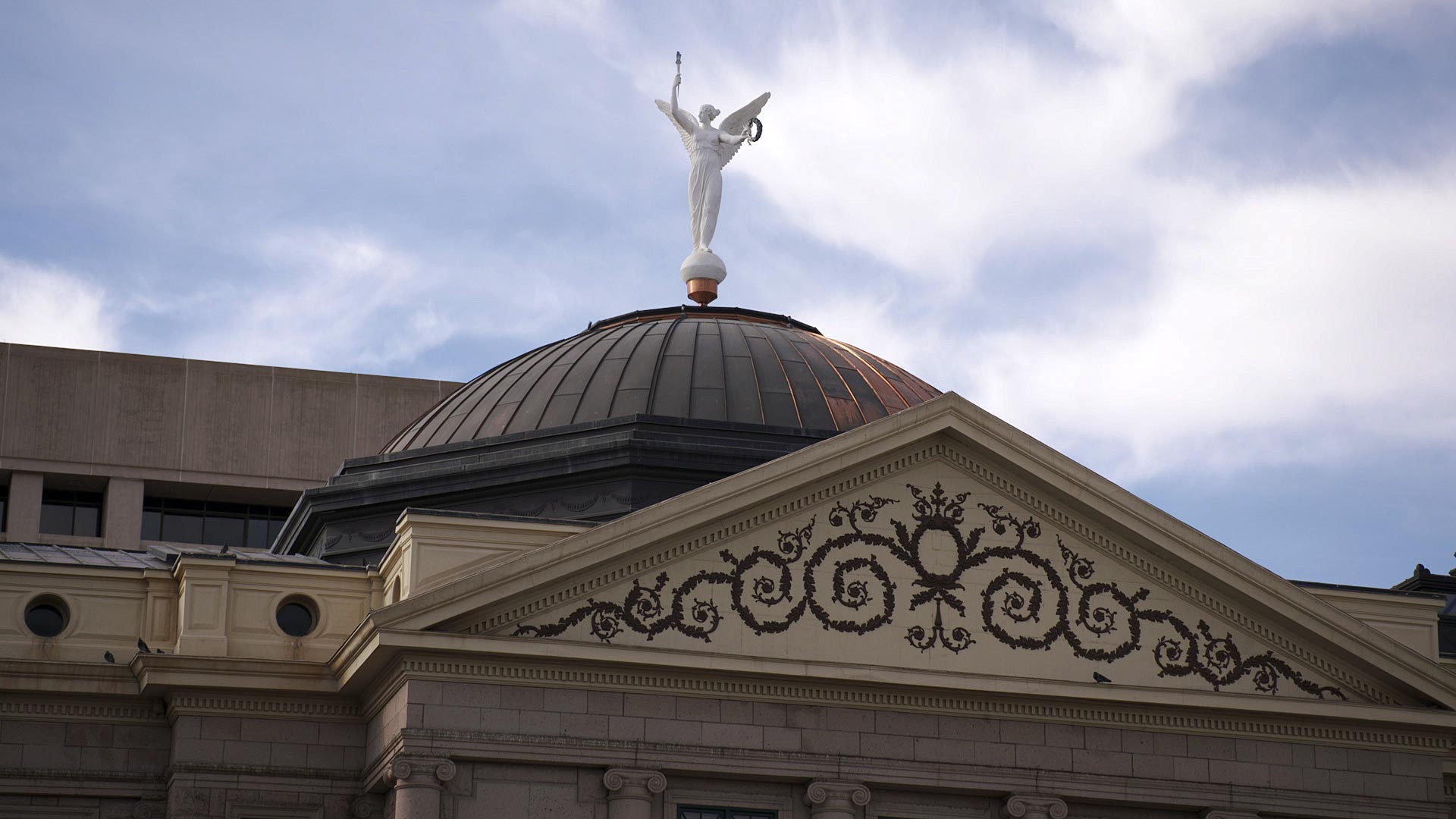 The dome atop the Arizona Capitol Museum at the State Capitol in Phoenix. January 2021.
AZPM Staff
The Arizona Senate Judiciary Committee voted 4-3 along party lines Thursday to ban transgender girls from girls' sports.
The vote followed a more than hourlong hearing during which parents of transgender students urged committee members to vote down the bill, arguing it would discriminate against children who may already face challenges finding gender-affirming health care or inclusive schools.
"When I became a parent, I never imagined that I'd be standing here begging you for my child's right to be a child," Vanessa Anspach told the committee.
Republican legislators on the committee argued transgender students should form their own leagues.
But Democrats accused GOP lawmakers of inventing the issue for political purposes, noting that the Arizona Interscholastic Association already has policies to include transgender students.
A representative for the association told lawmakers that about a dozen students have used those policies over the last decade and about seven have gone on to compete in that time.
Sponsored by Sen. Nancy Barto, a Republican from Phoenix, Senate Bill 1165 is similar to one introduced in 2020 but which never made it to the governor's desk.
The bill still faces a vote of the full Senate.