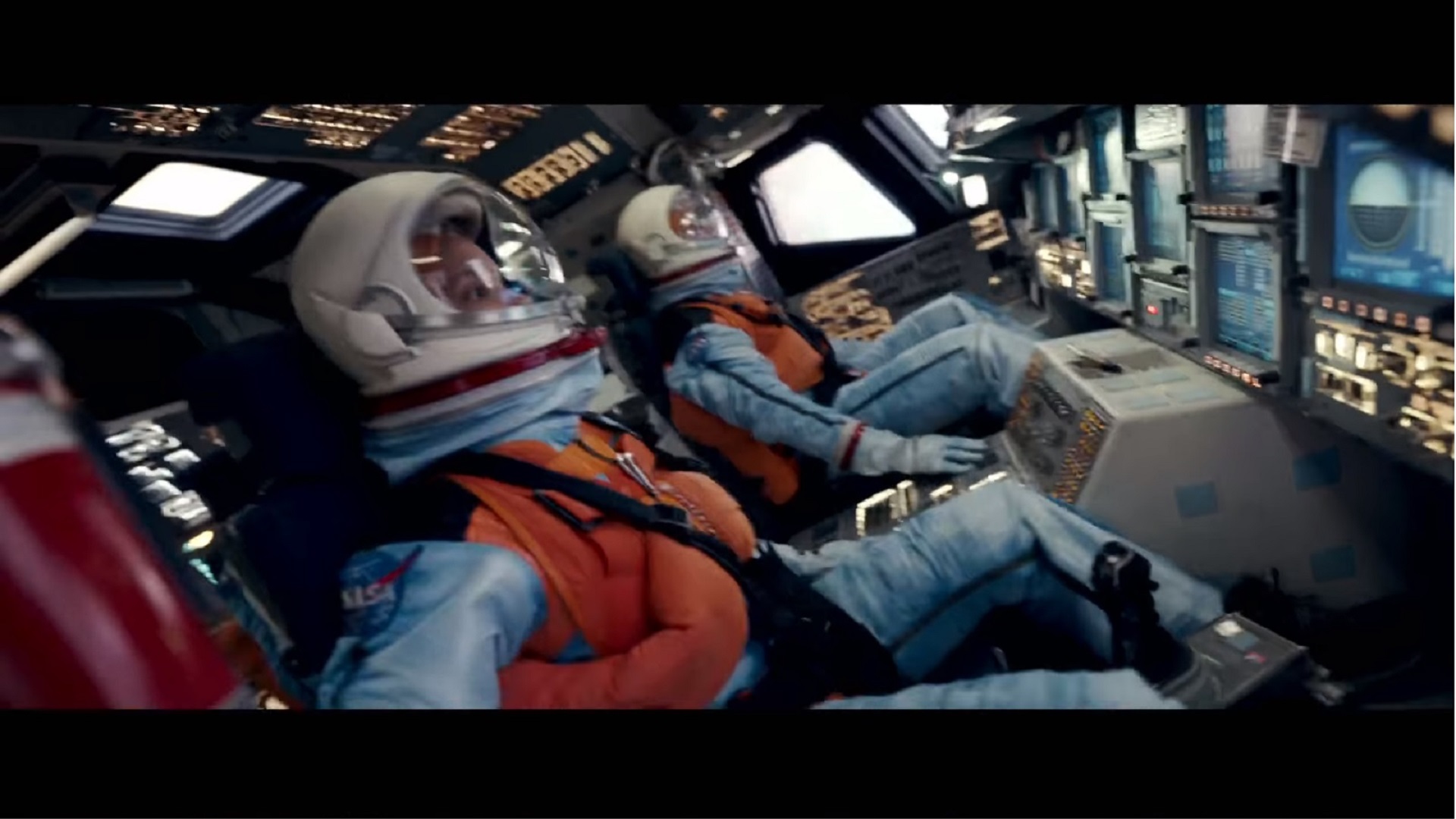 A screenshot from the trailer for the movie Moonfall depicts a space shuttle crew at launch. The set, a former NASA shuttle training simulator, is now on display at the Pima Air and Space Museum.
Lionsgate Movies/YouTube
A piece of spaceflight history has found a new home in Tucson. To see it, you can go to the Pima Air and Space Museum, or just go to any nearby movie theater.

The opening scene of Moonfall shows a shuttle crew in orbit being attacked by an alien swarm from the moon.

The plot may be improbable, but at least the set is realistic.

The shuttle cockpit, with all its blinking displays and random bits of velcro, was an actual astronaut training simulator for NASA.

When the shuttles were retired in 2011, the space agency gave the cockpit simulator to a Florida museum, which closed about the same time the producers of Moonfall were looking for a space shuttle set.

After the film crew was done with it last year, they passed the simulator on to the Pima Air and Space Museum, where you can now see it in the museum's Aerospace Gallery, all lit up like, just as it was in the movie.
"The movie company very kindly left most of the electrical connections still alive and accessible so what that meant is we were able to reactivate most of the visual components in the system," said Scott Marchand, executive director of the museum.

He says you can't sit in the shuttle cockpit, but you can glimpse the simulator in all its glory, just as it looked when it helped train shuttle crew members at the Johnson Space Center for nearly thirty years.
"We are really proud to have it here and then it's a great resource for Tucson and really a great acquisition for the museum and it really helps round out our mission of preserving and presenting the aerospace history," Marchand said.