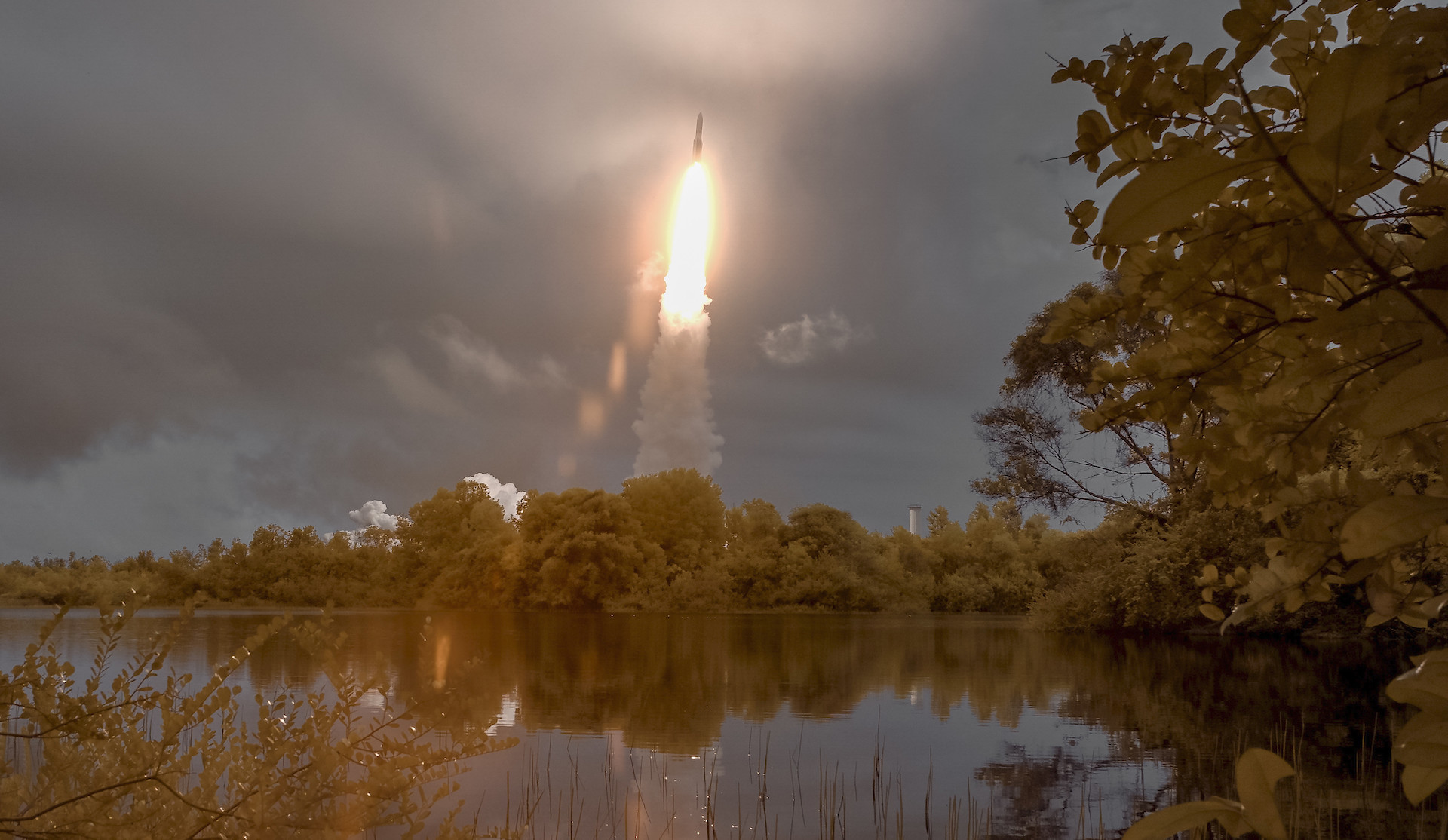 Arianespace's Ariane 5 rocket is seen in this false color infrared exposure as it launches with NASA's James Webb Space Telescope onboard, Saturday, Dec. 25, 2021, from the ELA-3 Launch Zone of Europe's Spaceport at the Guiana Space Centre in Kourou, French Guiana.
NASA/Bill Ingalls
The University of Arizona-backed James Webb Space Telescope reached its target location Monday. Scientists are now turning their attention to the array of instruments on board the spacecraft.
University of Arizona astronomer Kevin Hainline says each of the telescope's instruments must be turned on separately, and a staff of scientists are traveling from Tucson to the spacecraft's mission control in Maryland to make sure the process goes smoothly.
"Over the next six months there are a huge amount of commissioning duties where we make sure the instruments work the way they should, and we use those same instruments to make sure the observatory works the way it's supposed to," Hainline said.
Once the telescope's optics are focused, the public should see the first images from the space telescope this summer.
The spacecraft was launched on Christmas Day and spent the last several weeks flying to its observation orbit about 1 million miles from Earth.