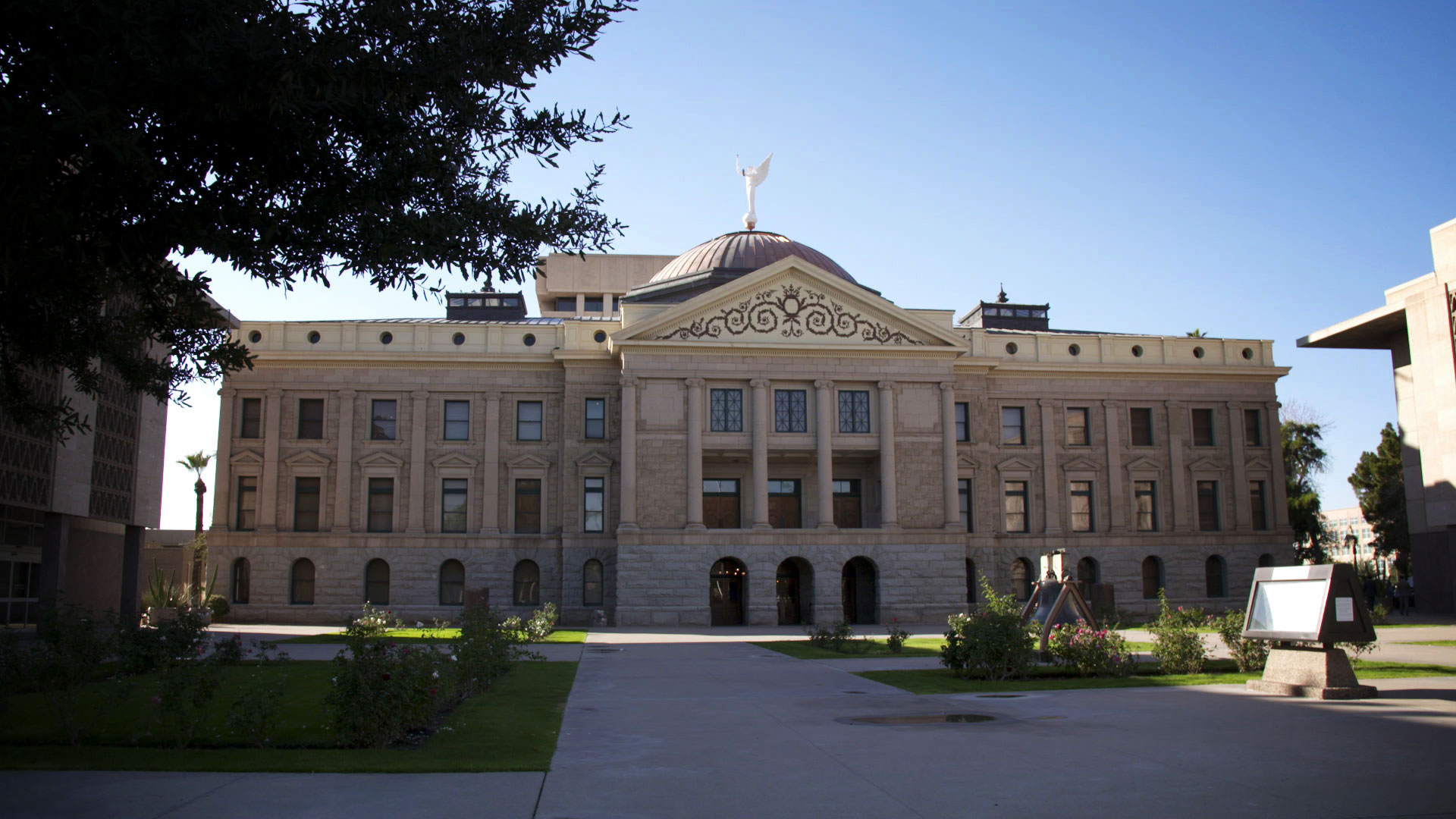 The Arizona State Legislature in Phoenix.
Steve Riggs/AZPM Staff
The Arizona House of Representatives voted Thursday to ban abortions after 15 weeks of pregnancy.
Senate Bill 1164 heads to Gov. Doug Ducey's desk for his signature or veto.
The bill's backers argue it would align the state with a similar Mississippi law the Supreme Court is now considering.
"The Arizona House today took a crucial step toward protecting preborn life at the earliest stage possible under the law," said Cathi Herrod, president of the Center for Arizona Policy, a conservative advocacy group supporting the measure.
Democrats voted against the bill, arguing it would disproportionately impact women with the least access to health care and allow for exceptions only in medical emergencies.
"This is government-mandated pregnancy even if you are raped. This is the government mandating pregnancy even if you are a victim of incest. This is a government mandated pregnancy even if you know your fetus is not viable and cannot survive outside of the womb," state Rep. Kelli Butler, a Democrat from Phoenix, told the House.
The measure passed in a 31-26 vote along party lines.