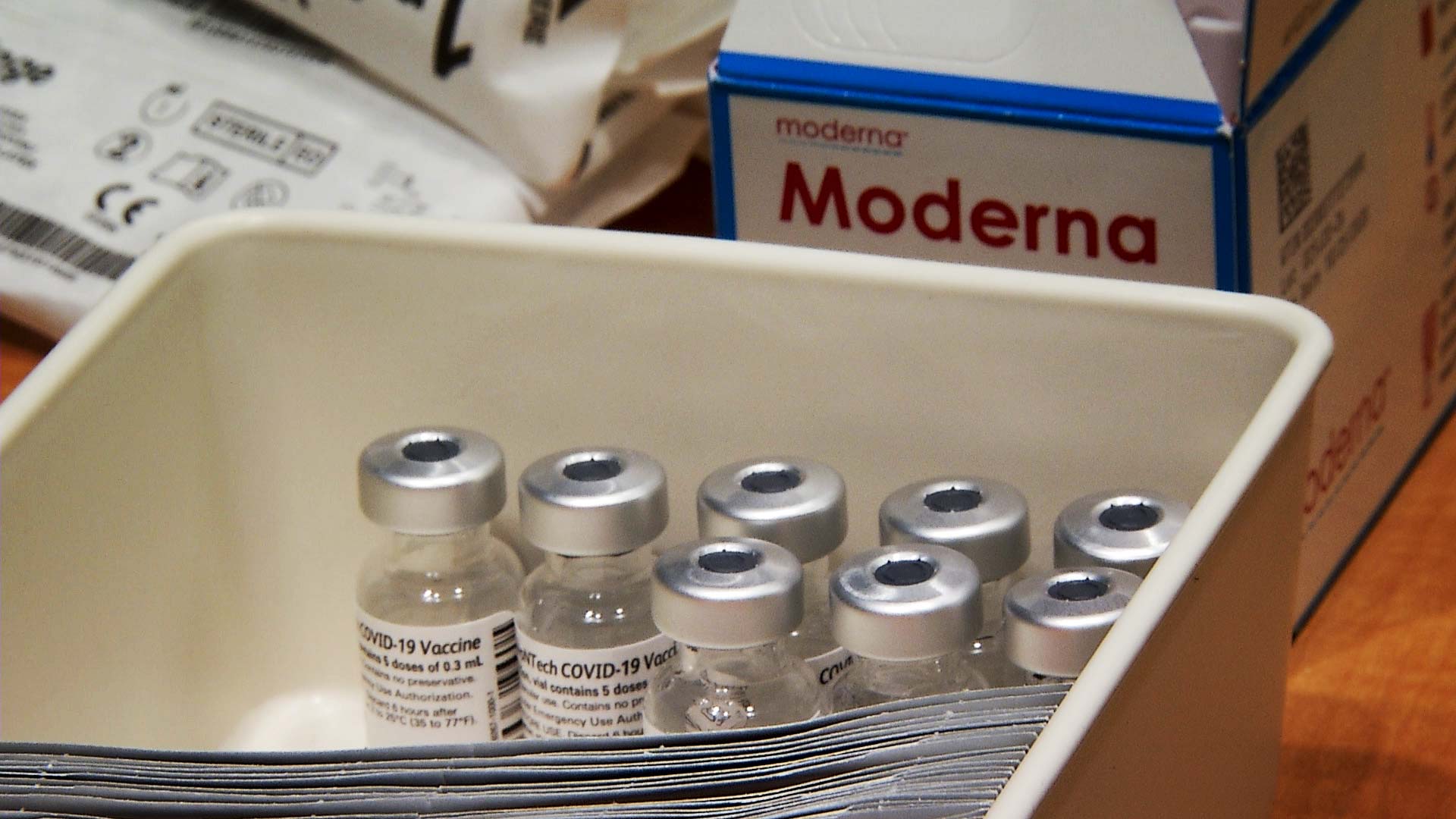 Vials of Moderna's COVID-19 vaccine at a vaccination clinic in Tucson. January 2021.
Robert Lindberg/AZPM Staff
Arizona health officials said the state will be ready to give children under 6, COVID-19 vaccines when the approval comes.
The Arizona Department of Health Services said more than 41,000 dos of the children's vaccine are due to arrive in the state next week for pediatricians and other health care providers.
The state also said pharmacies in Arizona are also scheduled to receive about 28,000 doses of the vaccine next week.
More doses will arrive in the coming weeks.