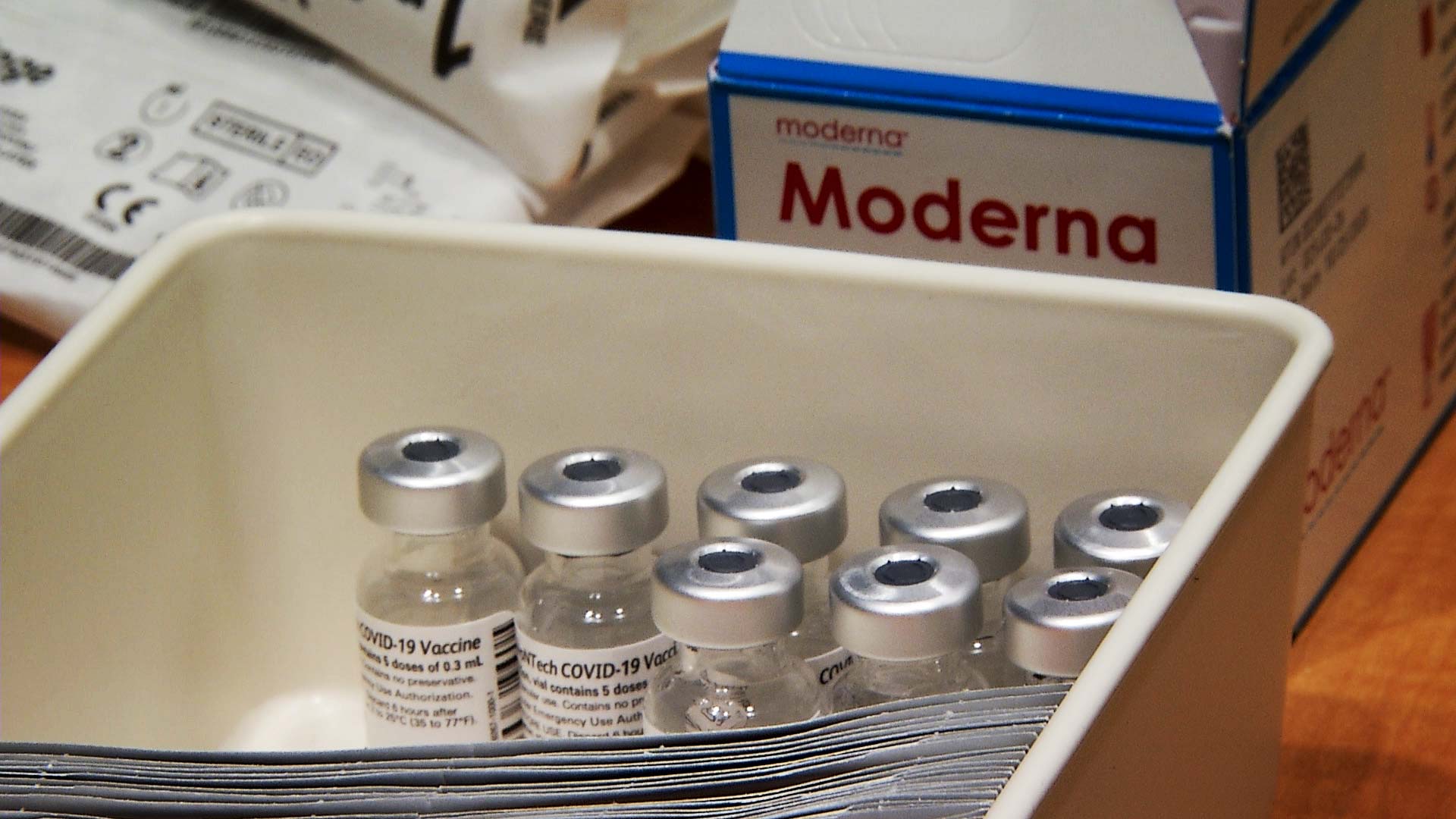 Vials of Moderna's COVID-19 vaccine at a vaccination clinic in Tucson. January 2021.
Robert Lindberg/AZPM Staff
Pima County will start vaccinating children as young as 6 months against COVID-19 starting Tuesday morning. The announcement follows government approval over the weekend. County health clinics will have 600-800 doses available countywide, with more on the way.
Parents who want to take their youngsters to a pharmacy or doctor's office instead are asked to call ahead to confirm that it's available there.
County Health Director Dr. Theresa Cullen says pharmacies are also setting their own rules for vaccinating children.
"We have been told that one of the large chains (Walgreens) will only immunize children that are 3 and up. We have also been told that the other large chain will include six months to five years. But once again we don't guide the pharmacy chains' decisions about that," Cullen said in a Monday news conference.
Walgreens' website says its stores will only vaccinate children ages 3 and up.

Dr. Cullen predicts most of the newly-eligible kids will not get the shot.
"So what we would anticipate is within the next 4 to 6 weeks hopefully we will be able to vaccinate for at least the first immunization approximately 40-50% of that pediatric population," she said.
Cullen cited data from the Kaiser Family Foundation that predicts up 25% of parents will sign their children up for the shot right away, and another 20-25% will wait a few weeks to be certain the vaccine is safe. But the rest of parents will not participate.

COVID-19 symptoms are devastating for a few children, but the disease is mild for most, and that has led to vaccine resistance among many parents.