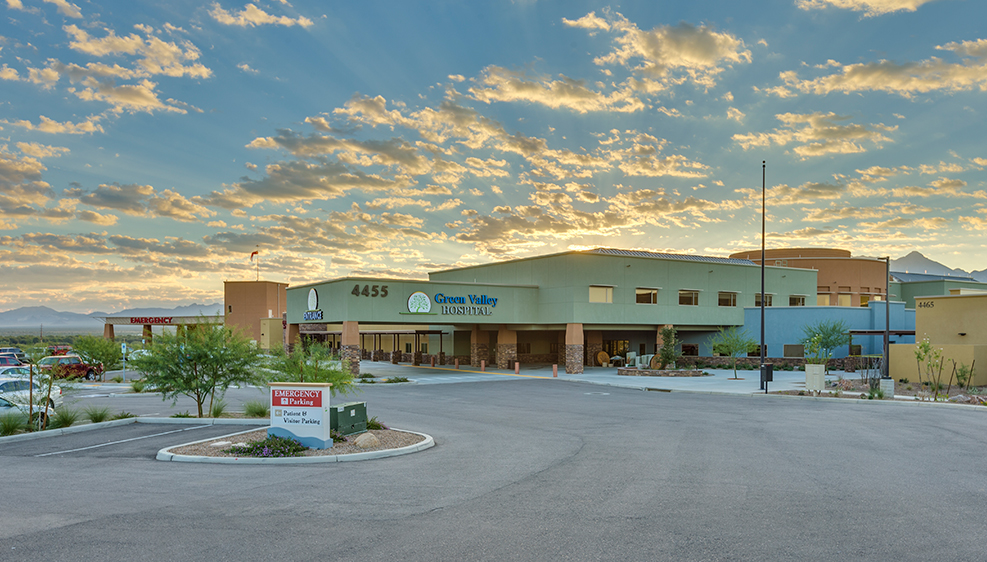 McDowell Enterprises, Developer
Green Valley's 25,000 residents could lose their local hospital sometime this summer.

Santa Cruz Valley Regional Hospital notified employees this week it could go out of business within 60 days. It's the second time in 2 years the facility has been at risk of closing. Competition from a new 18-bed hospital in Sahuarita has also hurt.
The editor of the Green Valley News, Dan Shearer, says the 49-bed hospital struggled under the same challenges that have left many parts of the country without local care centers.
"They did not have an operator. They did not have a Northwest or a Banner behind them. They tried to find one, but they never had an operator, so it was launched as an independent rural hospital. And both of those -- independent and rural -- have been in trouble for a couple of decades here in the United States," Shearer said in an interview.
He says a proposed sale to Tucson Medical Center collapsed last week, and the facility is looking for a new owner or partner. Hospital officials predict someone will come to the rescue, especially since it was built specifically as a hospital in 2015 and would be difficult to repurpose for any other use.