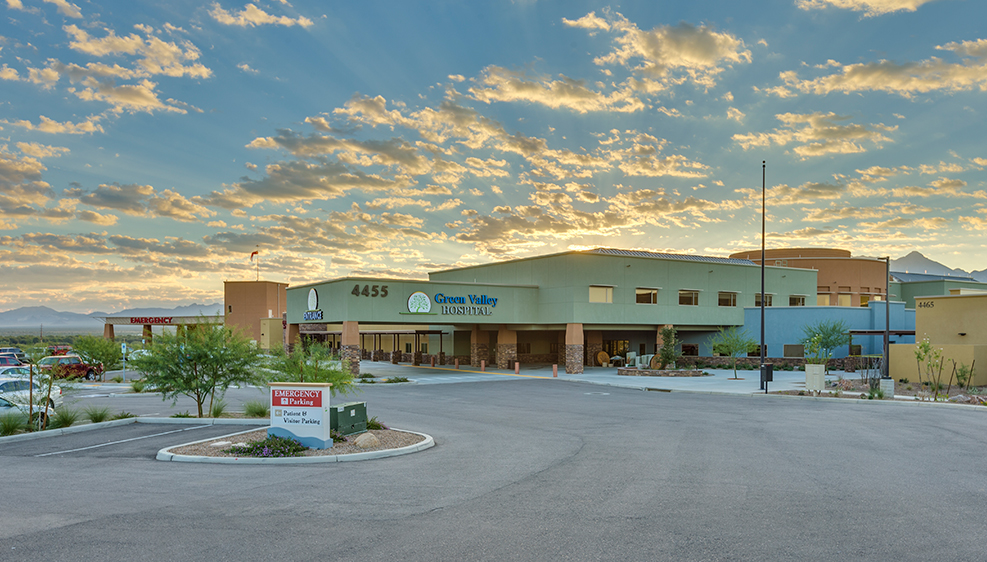 McDowell Enterprises, Developer
Santa Cruz Valley Regional Hospital closed its doors Thursday, ending a seven-year struggle to establish a local hospital in Green Valley, one of Arizona's largest retirement communities.
The privately-owned 49-bed hospital notified its 300 employees earlier this month that they face possible layoffs.

CEO Steve Harris said the closure is a sign of a nationwide crisis.
"The whole rural healthcare infrastructure of our state and our country is collapsing," he said. "I think I read the other day that there are 900 rural hospitals in the United States that are in the same situation that we're facing."
The hospital opened in 2015 as Green Valley Hospital. Three years later it struggled through bankruptcy and its new owners renamed it Santa Cruz Valley Regional Hospital.
In 2020, the COVID-19 pandemic brought more challenges as many elective hospital procedures were cut back.

The hospital proposed that it be designated a specialized COVID care facility, but the Arizona Department of Health Services declined that request.
Federal and state COVID relief money kept the lights on for the last two years, but the nationwide shortage of medical personnel — and the corresponding increase in wages — made the hospital's finances unsustainable, Harris said.
"We went from paying $45 an hour for nurses to paying $175 an hour for nurses, just to try to take care of our patients. We just couldn't afford it. There's a national shortage of nurses and there's a national shortage of physicians. ER doctors are impossible to get, especially in rural areas," he said.
Harris said many of the hospital's employees have already found new positions because of that same labor shortage.
But the closure means Green Valley's 25,000 residents now have no hospital closer than Sahuarita, where an 18-bed facility opened recently. For many services, they will have to drive 30 minutes up Interstate 19 to facilities in Tucson.
According to the Green Valley Council, a local volunteer leadership group, 80% of the valley's residents are age 65 or older.