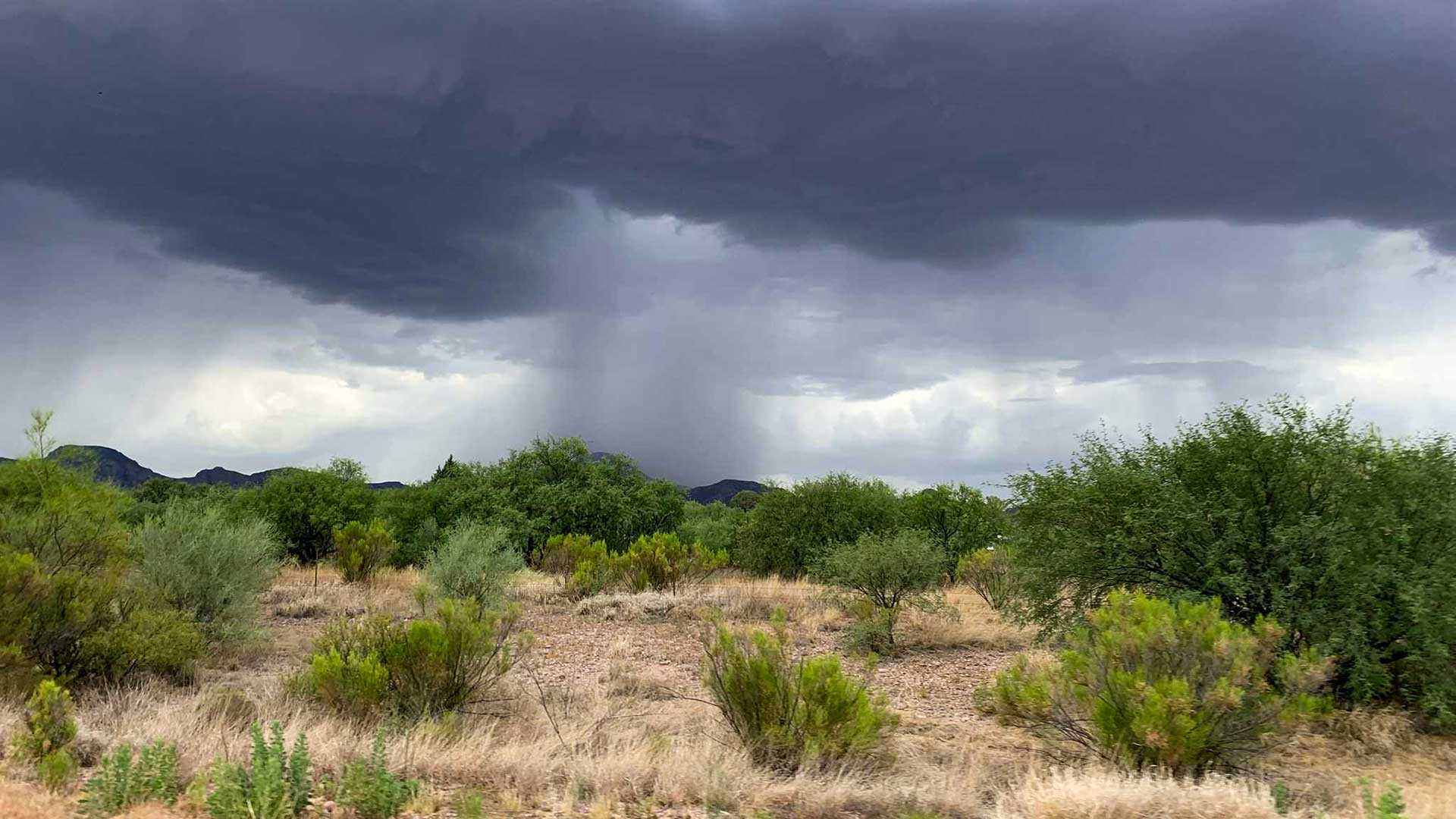 Researchers say the smell of the monsoon is good for your health.
Mitchell Riley, AZPM
The smell of a monsoon rain is more than just refreshing. Scientists say it's good for your health, too.
University of Arizona social scientist Gary Nabhan explains desert plants secrete protective oils that turn into a unique fragrance when it rains.
"There are clinical studies that show that these 15 major volatile oils really have physiological effects on us," he said. "They are in our bloodstream within two minutes after inhaling these fragrances."
Researchers found that the substances that are released into the air during rainfall can help you sleep better, lower your blood pressure and decrease anxiety attacks.
"There's a number of different physical effects that give us this burst of fragrance with every thunderstorm and we can smell them from a mile away, they're so potent," said Nabhan.
Scientists note the plants secrete the oils during most of the year to protect themselves from heat waves and predatory animals, then lose them during the monsoon before starting the cycle again in the fall.