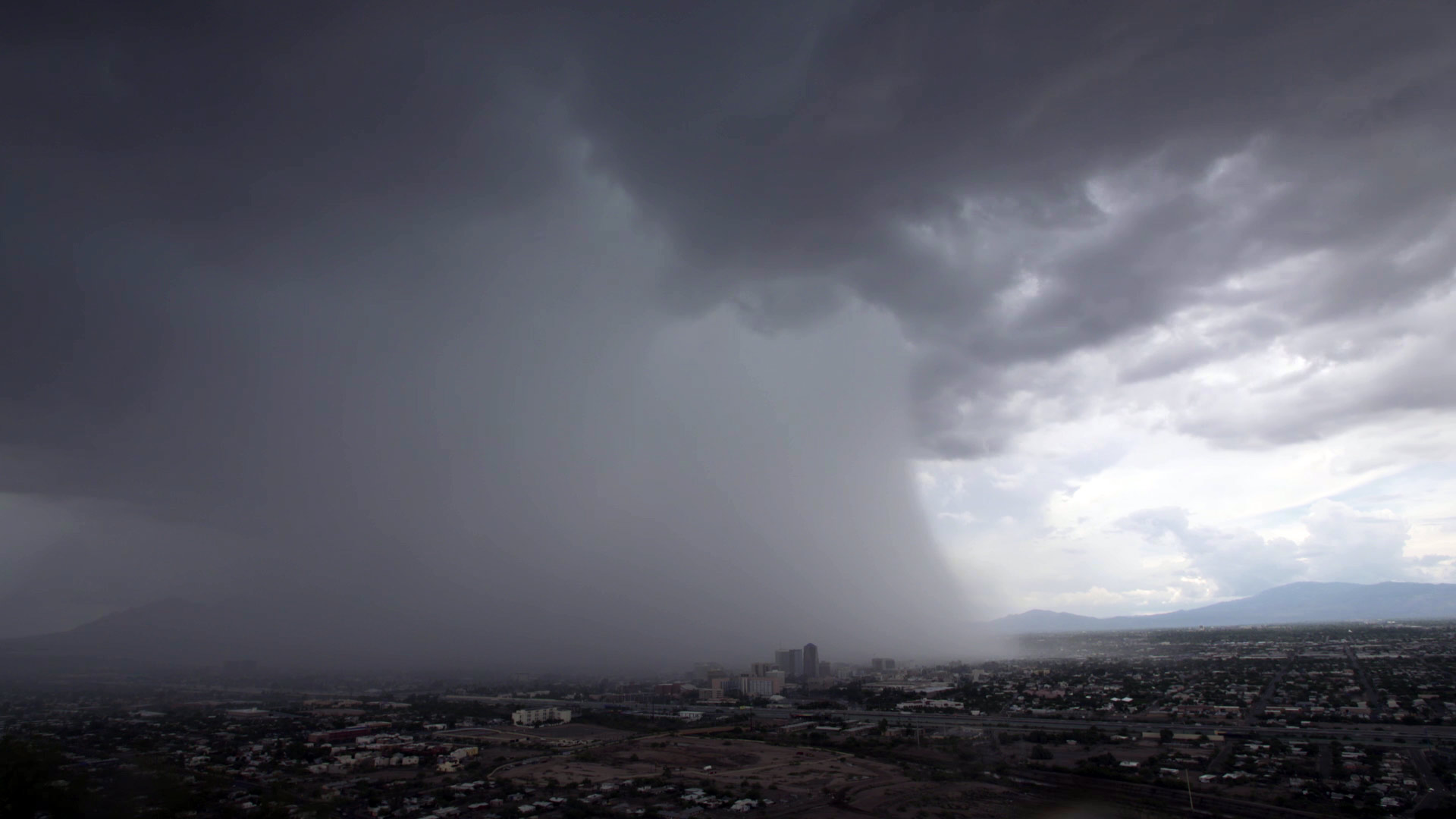 Tucson enjoyed its second straight active monsoon in 2022.
Sandra Westdahl/AZPM
A winner's been crowned in this year's monsoon madness weather forecasting contest.
It challenged entrants to predict rainfall during the monsoon by guessing how much moisture would fall on a select group of Southwestern cities, including Tucson.
The winner, who went by the online username "Bewilder," outdistanced second-placed "WatrWise" by a significant margin.
Zack Guido with the University of Arizona's Institute for Resilient Environments and Societies notes the competition drew professional and amateur forecasters alike.
"You know, people rally around the monsoon and when there's constant rain and things to talk about it just generates that kind of interest," he said. "I do think in the Southwest people do love the monsoon and this is something we can rally around and create a little excitement."
Guido adds this year's contest drew more than 400 entries. The first place finisher won a 400-dollar gift card from Amazon.
The 2022 monsoon ended September 30. The National Weather Service reported totals measured at Tucson International Airport actually put this year's monsoon below average for rainfall.