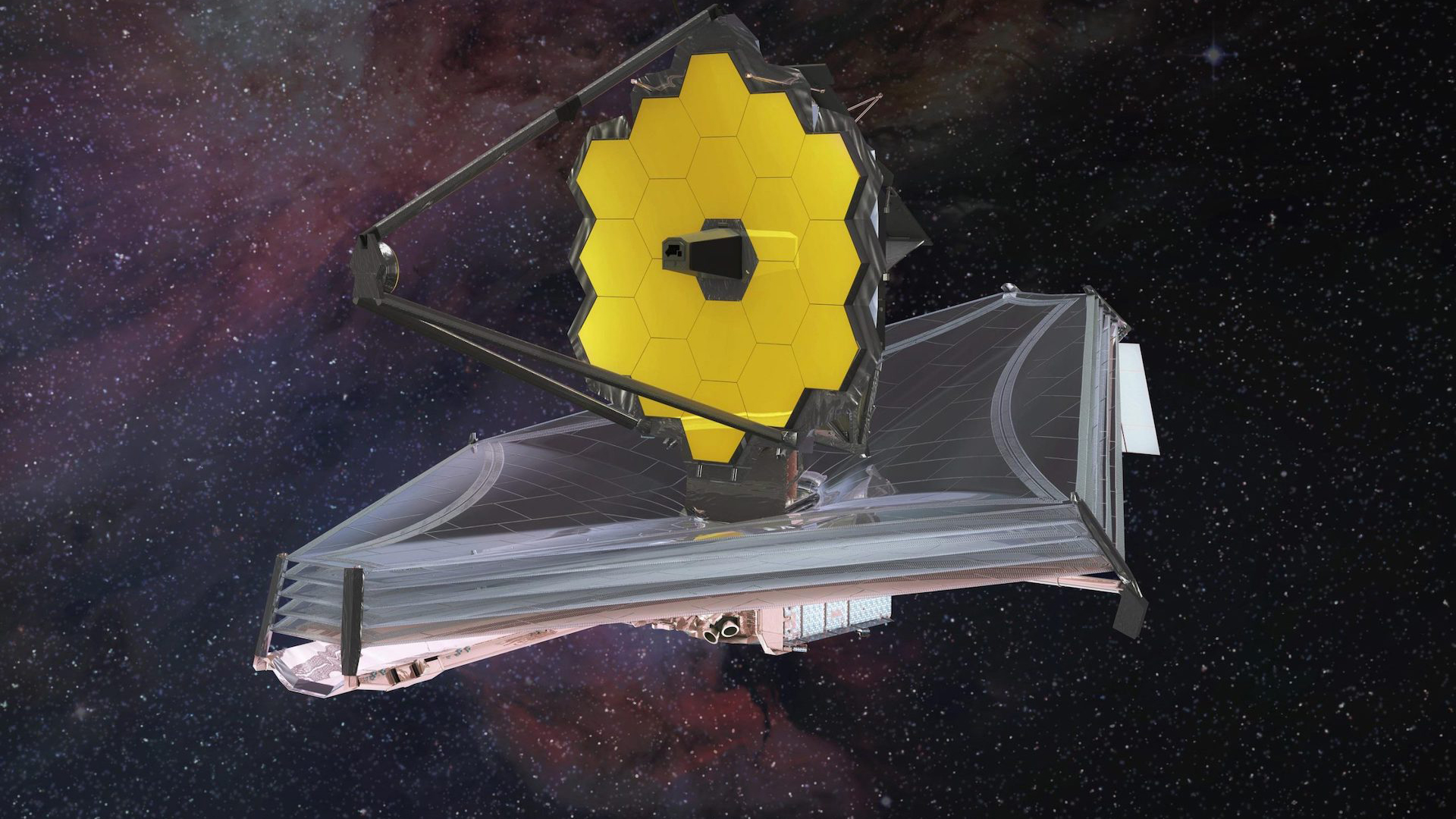 The first scientific images from the James Webb Space Telescope are due July 12.
NASA Illustration
The team behind the University of Arizona-backed James Webb Space Telescope is almost ready to release the spacecraft's first scientific images to the public.
Project scientist Jonathan Gardner says the telescope's instruments are peering so far into space that they're looking back in time as well. He notes Webb will render its images of the galaxies in color, which will give analysts an idea of how far back in time they're looking.
"The colors in spectra tell us about the elements of the stars in the galaxies, which in turn tells us if the stars are first generation within the very earliest galaxies," explained Gardner. "Or, if there has been a previous generation of stars, we need to look still further."
Mission planners gave a final update yesterday ahead of the July 12 debut of the project's initial results. The telescope was launched six months ago and project planners say it has already begun collecting data and transmitting it to Earth.