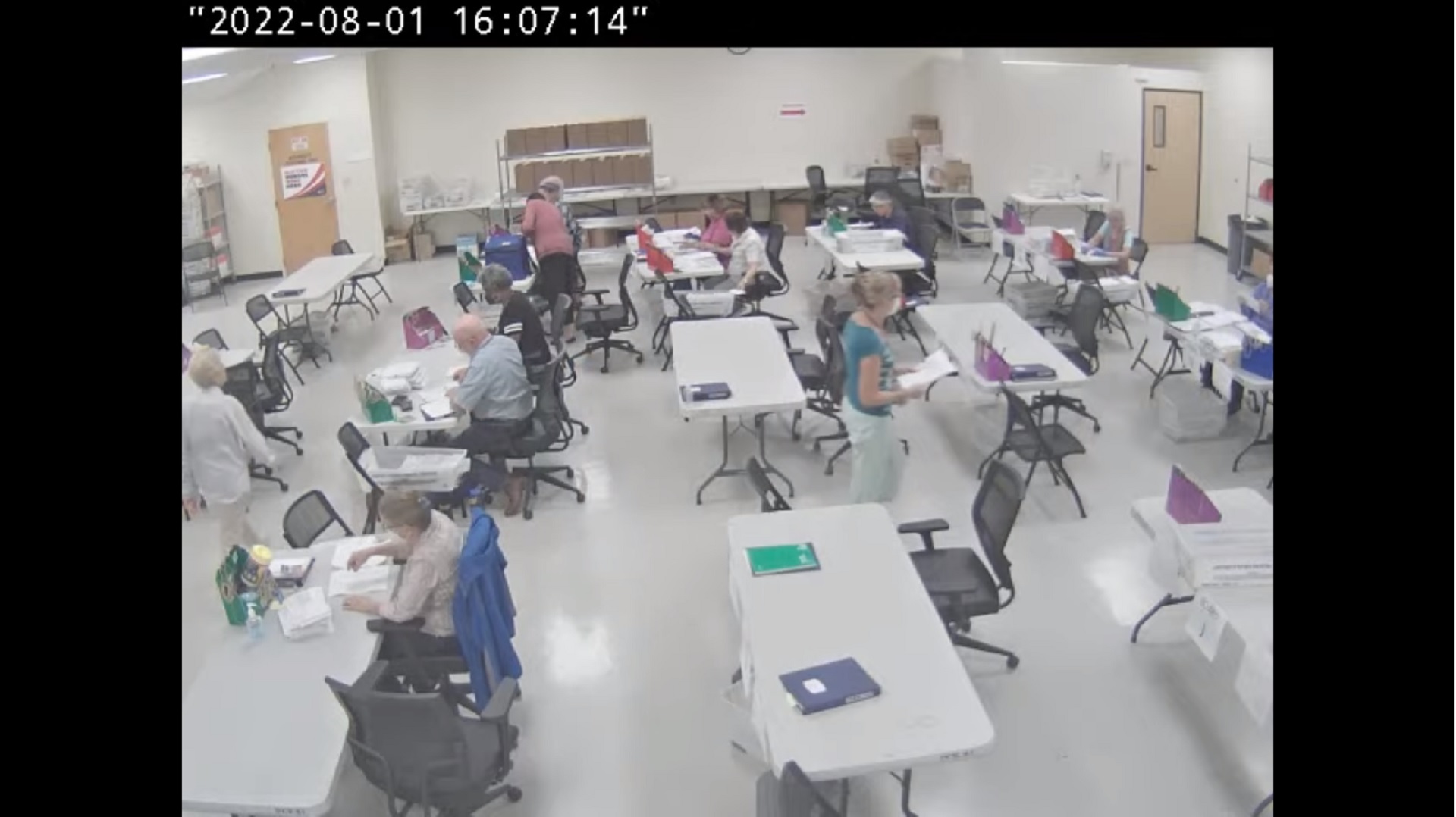 Workers inside Pima County's ballot tabulation room are shown in this screen capture from August 1, 2022, one day before the Arizona primary election.
Pima County/YouTube
With just hours to go before vote-counting starts for the 2022 primary election, Pima County updated the system that allows anyone to watch ballots being counted in real time.

County spokesperson Mark Evans says the original system was set up over a decade ago in response to a state law requiring all counties to provide a video feed of their tabulation rooms.
"We bought the software, we turned it on and it worked. You fast-forward to 2022 and we had people telling us, 'Hey, it doesn't look like the feed is working very well. It's constantly buffering.' So we looked into it and there was definitely some performance issues," Evans said.
He says new software was installed Monday to provide a more reliable video stream.

Besides the legally-required view of the ballot counting room, the county also has separate feeds of ballot processing and the warehouse receiving area where ballots are unloaded.
All the feeds are hosted on YouTube, which allows viewers to scroll back and review the video for several hours past.

The different views are also available on a single county web page.