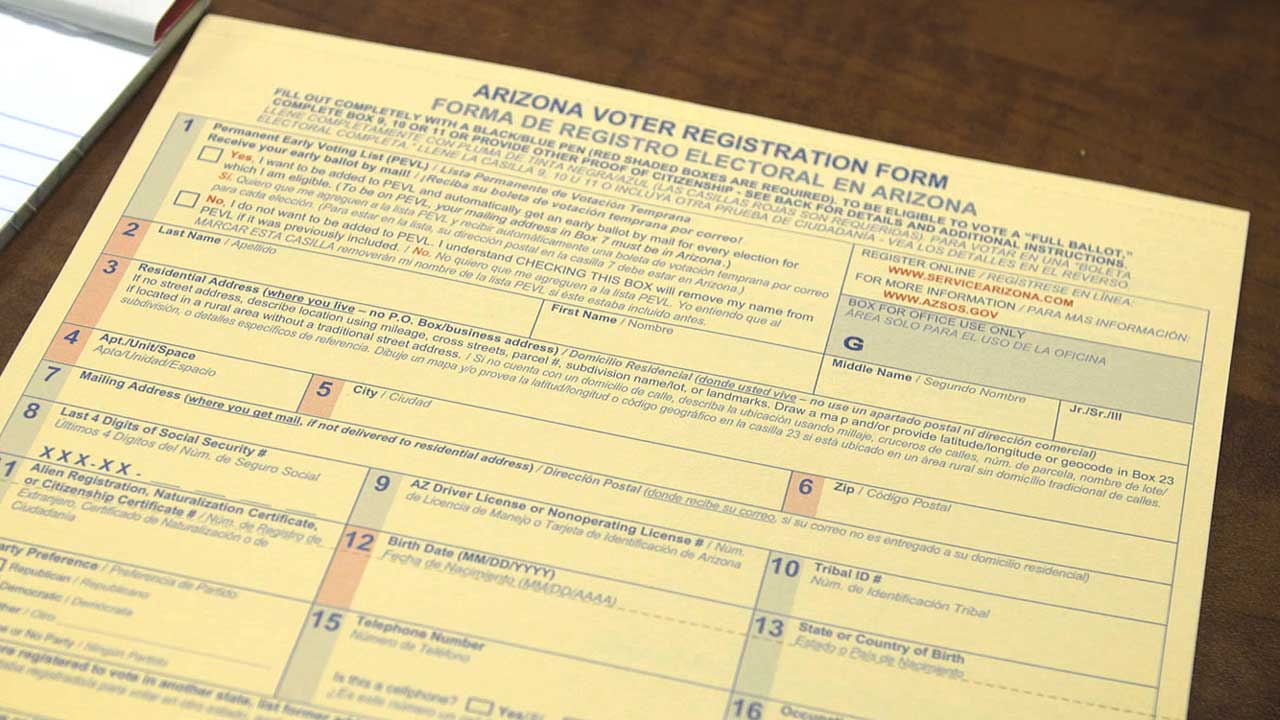 File image of an Arizona voter registration form.

AZPM
Republicans have been the dominant party in Arizona for decades but have recently lost voters as have Democrats. Voters with no party registration however are picking up and coming close to passing Republicans in total registration, according to the latest voter numbers released by Arizona's Secretary of State.
Nearly 35% of registered, active voters in Arizona are Republicans, no party voters make up nearly 34% of voters, Democrats account for about 31%, and Libertarians make up less than 1% of voters.
In southern Arizona, Pima and Santa Cruz Counties are still dominated by Democrats while Republicans are the largest party in Cochise County.
In Yuma, no party voters outpace all of the other parties.