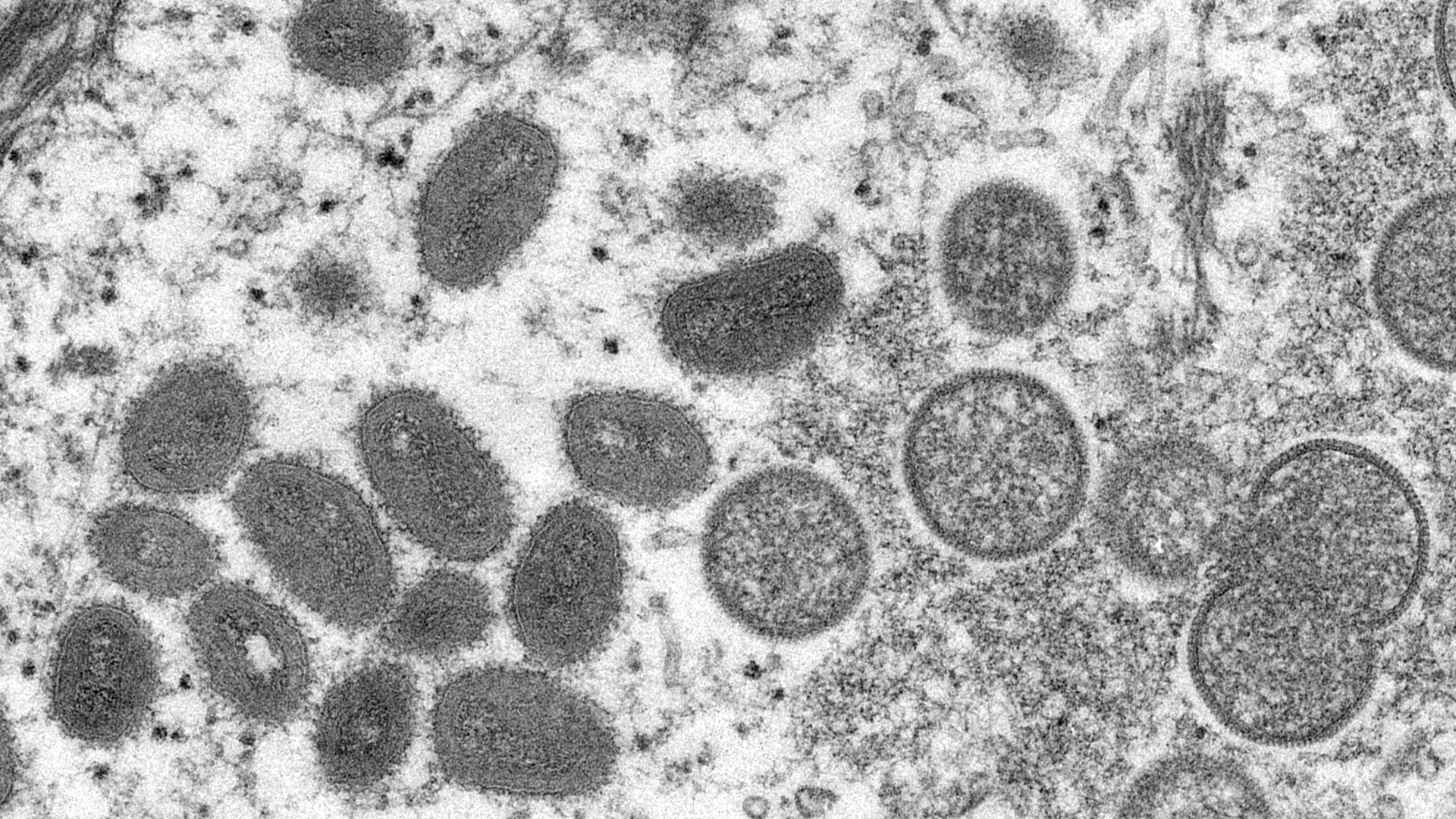 This electron microscopic image depicted monkeypox virus particles, obtained from a clinical sample associated with the 2003 prairie dog outbreak. It was a thin section image from of a human skin sample.
CDC/Cynthia S. Goldsmith, Russell Regnery
Pima County had diagnosed six cases of monkeypox by Monday, with more expected in a matter of days.

Dr. Theresa Cullen, director of the county health department, says out of more than 7,500 monkeypox cases in the country, Arizona is home to 102, which gives the state one of the highest rates of the disease nationwide.

Despite this, she says people do not need to take the kinds of precautions they took in the early days of COVID, mainly because airborne spread is very rare.

"For monkeypox to spread from a respiratory perspective, you have to have a very prolonged exposure with someone and we believe that prolonged exposure is 6 to 8 to 10 hours," she said in a Monday news conference.
In contrast, the COVID-19 virus is believed to spread between people who are 6 feet apart in as little as 15 minutes, she said.
Pima County recorded its first case of the disease three weeks ago. Cullen expects it to grow slowly because it requires skin-to-skin contact.

She says the county is due to receive 1,500 doses of monkeypox vaccine from the federal government. The vaccine, like most COVID vaccines, requires two doses to be fully effective.
However, because of the scarce supply, Pima County plans on administering only one dose per person for now, which provides 85-90% effectiveness, in order to vaccinate twice as many people.
"it makes sense if we have accelerated transmission to give one shot, knowing that we do need to give another shot and we will give that when the vaccine becomes more available," Cullen said.