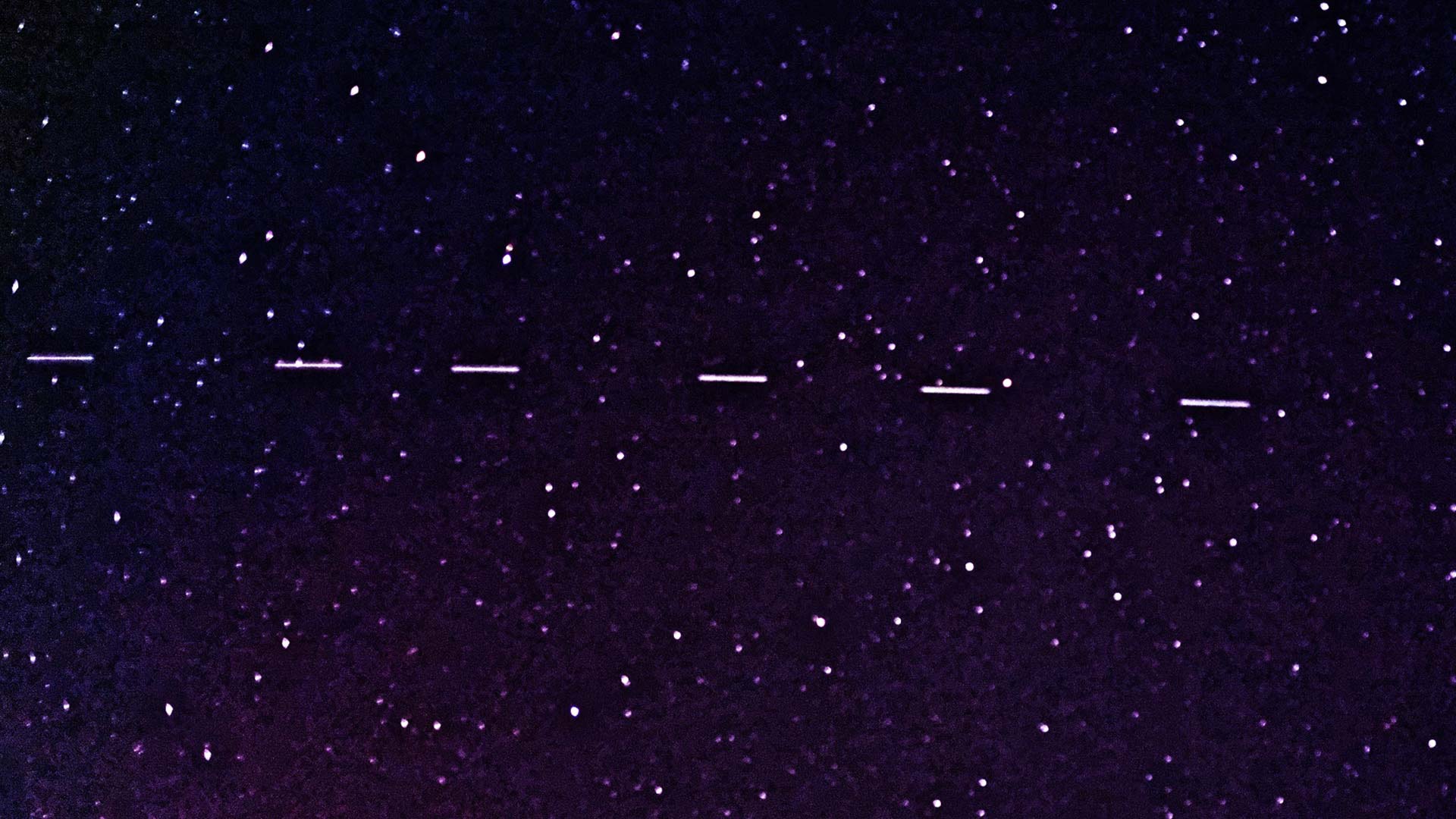 A 2-second image exposure shows Starlink satellites in front of a star field.
Jud McCranie
More than two dozen new Starlink satellites are scheduled for launch aboard a Space X rocket August 9. If successful, they will increase the number of the small communications satellites in the network to more than 2,500.
New University of Arizona graduate Grace Halferty is the lead author behind one of the first peer-reviewed studies on satellite constellations cluttering the night skies and hampering astronomers' observations. She notes Space X responded to skywatchers' complaints by making their satellites darker and less reflective of sunlight.
"But the main issue is there is no regulation, and it can always change," said Halferty.
The study measures the satellites' brightness and tracks their paths through the sky. Halftery says it can at least warn astronomers when to close the shutters on their cameras to keep streaks of light from intruding on their long-exposure images.