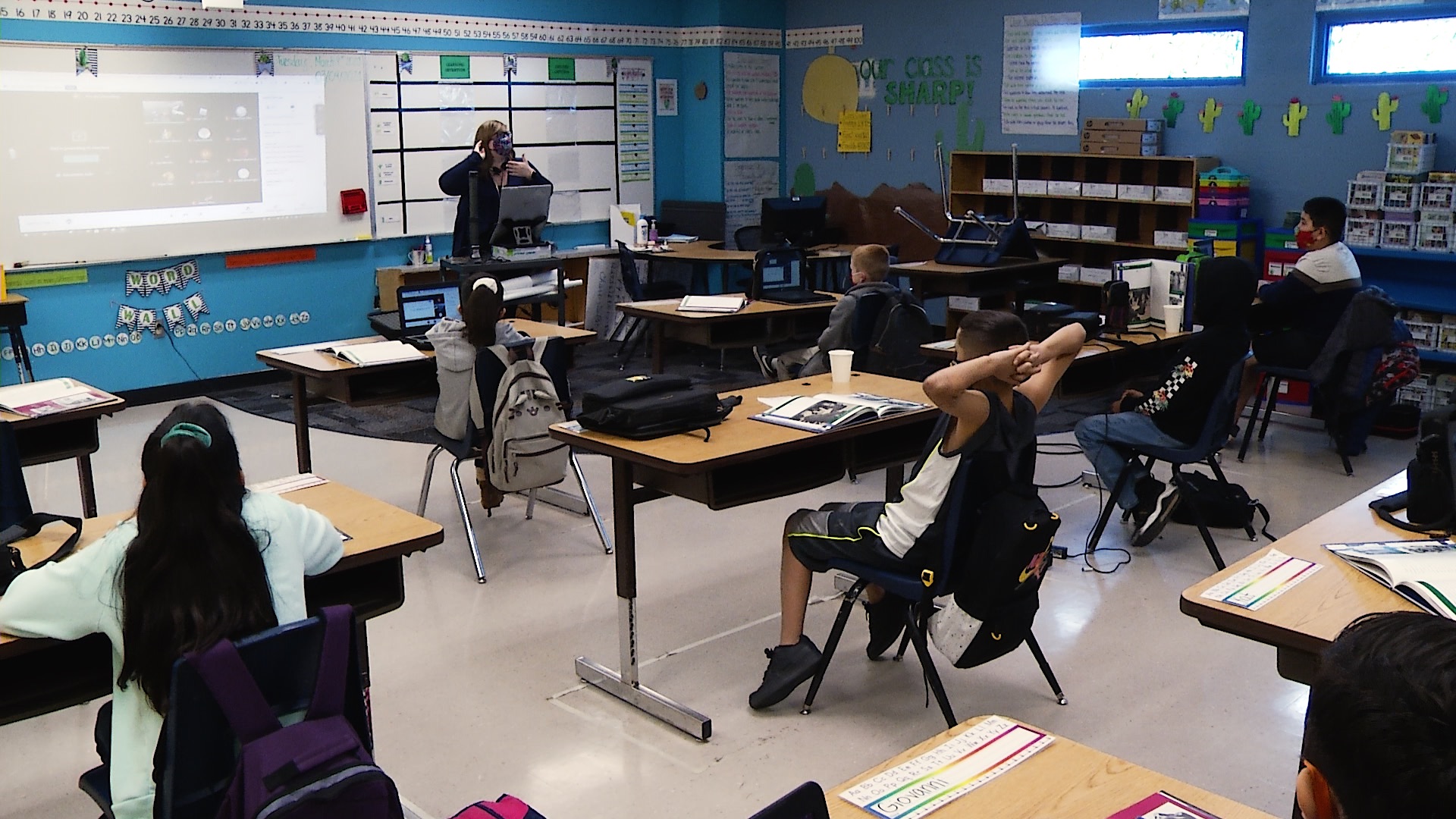 A classroom in the Sunnyside Unified School District.
AZPM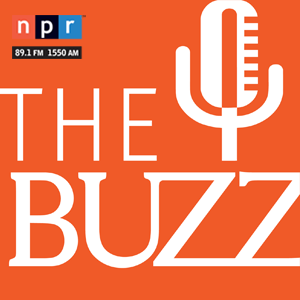 Schools are back in session around Southern Arizona, so we're talking to educators about the upcoming academic year for this week's episode.
As schools have been preparing to reopen, the gorilla in the room has been security preparations in the wake of school shootings in Uvalde, Texas and elsewhere.
The Sunnyside School District has made it a top priority, auditing the district's processes and physical plant to make it as difficult as possible for any kind of active-shooter event in any of their schools.
In this story from AZPM's Duncan Moon, we hear about efforts that go beyond the tangible like fencing, gates, cameras and locks and into Sunnyside's efforts to build on its relationships and transparent communication within the community as its most effective preventative measure.
As teachers head back to the classroom, they prepare for a slate of struggles that have become routine for area educators.
Despite issues, Margaret Chaney, who is a Tucson Unified School District high school teacher and head of the local teachers union Tucson Education Association, said that the vibe going into the school year is cautious optimism.
"First of all, it's a new year, so you get to start over and that's great," she said. "The other thing is that we can't control certain things. We can't control mother nature, whether it be flooding on the streets and busses can't get through or the dreaded C-word (COVID). But now that we've been through the fire, so to speak, we know what works and what doesn't."
She said a big concern for teachers is, as always, funding issues. While districts saw a notable funding increase in this year's state budget, there's also concern about how an expansion of Empowerment Scholarship Account vouchers will affect public school funding.
"If public education were properly funded, then maybe I could see that argument," Chaney said. "But if the public schools aren't funded properly, then I don't know why my tax dollars, for instance, should go toward private schools."
As local schools also struggle to fill vacant positions, Chaney said this is a problem of the state's doing. "We have people going to the U of A and other universities to get education degrees, but they're leaving Arizona, and the reason they're leaving is that they're not getting paid enough," she said.
This is an issue that has been felt acutely by Chaney's own district, TUSD, which district superintendent Gabriel Trujillo tells us saw an increase in enrollment this school year.
"It's a bittersweet moment because, though it's always wonderful to be up with student enrollment and have an increased demand for our instructional services, the other end of that is you have to increase your staffing," he said.
And increasing staff has proven difficult for TUSD. Trujillo said the district is taking steps such as asking teachers to sacrifice their prep period in favor of teaching an extra class, and also using contracted vendors that provide teachers from the private sector at a pay rate higher than what the district pays teachers.
"You start to see what happens when you pay teachers well. A lot of these teachers that we're bringing in through these contracted vendors, they're making $70,000 or 80,000 a year."
Trujillo said another issue has been upgrading school safety measures in the wake of mass shootings in school buildings.
Trujillo said the district has requests ready for building improvements, but one area where it is already spending is on teacher and staff training in the event of an active shooter on campus.
"It's the actions of the individual employees inside of the building that's under attack that's going to save lives. Even more so than the rapid response of law enforcement authorities," he said.
Trujillo said the district added five officers to its security staff who are primarily devoted to training faculty and staff for incidents on campus, and that he plans to present the district's governing board with a request for new fences and walls, improved locks and video surveillance at schools that are in need.
MORE:
Arizona
,
Coronavirus
,
Pima County
,
Education
,
Education Funding
,
Government
,
News
,
Public Safety
,
The Buzz
,
Tucson
,
U.S.