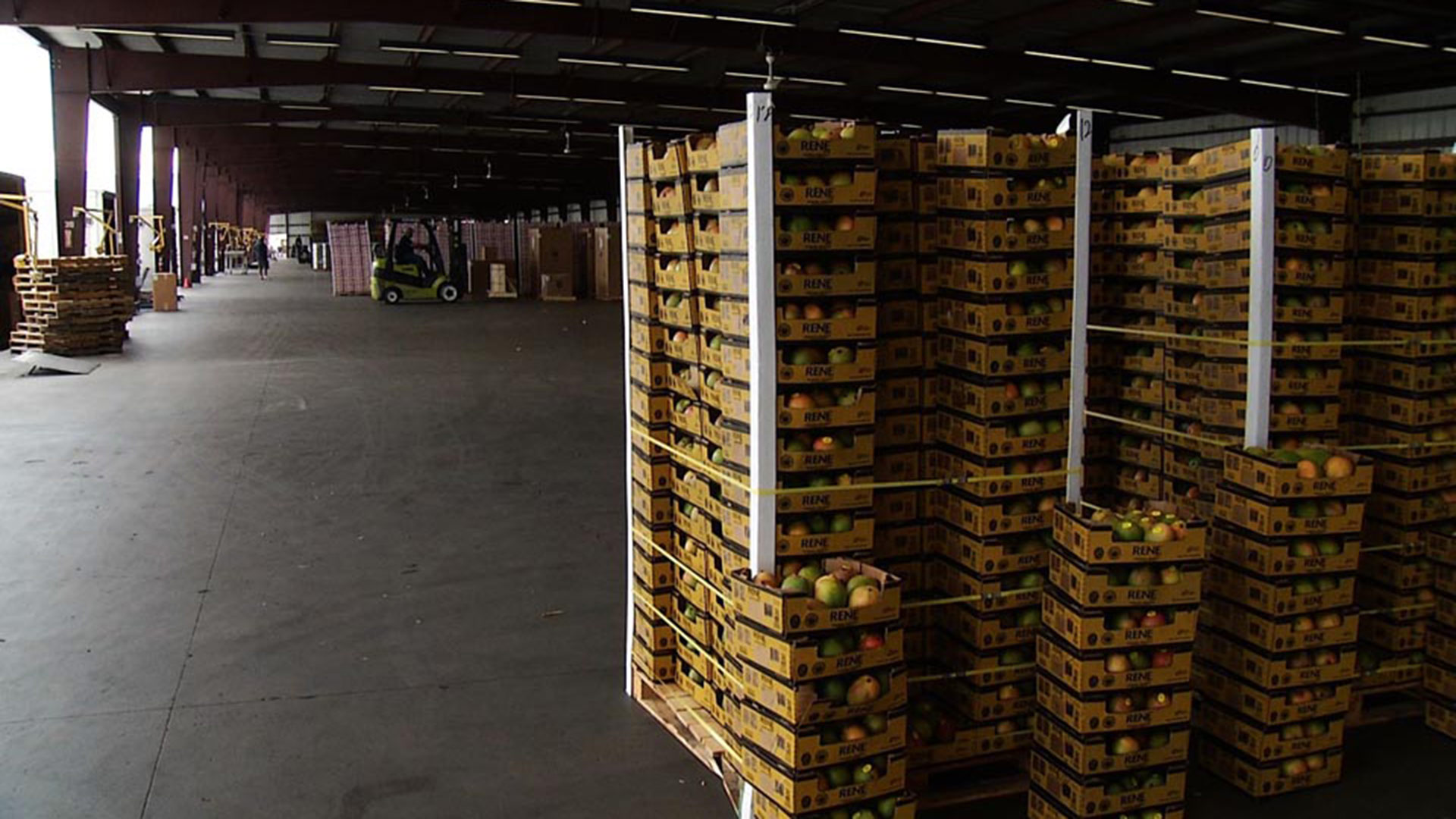 Fruit stacked at the Mariposa Port of Entry.
AZPM Staff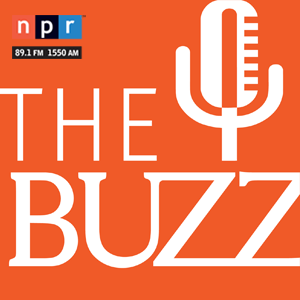 On July 1, 2020, The U.S., Mexico, Canada Agreement took the place of its predecessor, NAFTA, as the federal rules governing free trade between North America's three largest countries.
Roughly $30 billion in goods move across the border between Arizona and Mexico each year, with products ranging from the fresh produce that heads from Mexican farms to U.S. plates to high tech electronics that move back and forth across the border as planes and cars are assembled into finished products.
"I wish there were a simple answer," said Luis Ramirez, President of Ramirez Advisors Inter-National and a consultant for the Arizona Mexico Commission. "But it's the expansion of a system that started with the NAFTA agreement, now 25-plus years old."
Ramirez said one key item that USMCA did was reaffirm a preferred status for companies working within the three signatory countries by eliminating tariffs and duties on goods originating within those countries' boundaries.
"Which means that if I'm an Arizona-based company and I want to sell to Mexico and Canada, more than likely my product is going to go duty-free to those markets," he said.
Ramirez said the deal's ability to entice business in North America is best seen in how companies are acting about their supply chain.
"It creates this very friendly, pro-business environment amongst the signatories. And you're now seeing U.S. companies that were manufacturing in China or other locations, if they want to sell in North America, reshoring that."
He said Chinese companies are also opening North American facilities as they seek to avoid the 25% tariff on Chinese-made goods.
Some of that has resulted in investments such as new semiconductor manufacturing that's happening in Maricopa County. Ramirez said he heard that two major chipmakers, Intel and Taiwan Semiconductor, alone have invested more than $30 billion in Arizona facilities.
And those investments bring other suppliers close behind.
"One of the morals of the pandemic is that you need to shorten your supply chain. You can't be relying on a supply chain that is 2,000 or 3,000 or 5,000 miles away."
Ramirez largely focused on tech and manufacturing in our interview. But the largest category of goods that cross the border into Arizona are not manufactured. They are grown.
Nearly $4 billion worth of fruits and vegetables cross into Arizona last year. Some of that produce made its first stop at Sun-Fed, a produce importer based in Rio Rico, Ariz.
That company's Vice President of Finance and Legal, Matt Mandel, said the USMCA removed uncertainty in his industry.
"If nothing else, the passage of the USMCA and the renewal of a trilateral agreement really allowed people to get back to business and focus on not just the core of their business but the future," he said.
While freight numbers crossing into Arizona have risen for most industries, produce has stayed relatively flat since USMCA went into effect. Mandel said that is not because of the trade deal though.
"A lot of it is due to a logistical shift as fuel prices have gone through the roof and availability of freight has gone down. There were several truck drivers who basically went into retirement during the pandemic and a lot of those seats have yet to be re-filled," he said.
The increasing traffic at ports can also have a deleterious effect on produce importers, as the are working with a cargo that is highly perishable.
"Once you add it all up, you could be two weeks from harvest before that product even reaches a consumer's home, so any delay quickly adds up," he said.
Given that time sensitivity, Mandel said it's important that keeping ports fully functioning is important. And while capital investments are helpful, he said staff is the real key.
"If we're looking at [recent updates at the Mariposa Port of Entry in Nogales) as an example, a $200-million project, tons of infrastructure. And yet, if you're working at 60% capacity in terms of boots on the ground to process passengers and cargo, I don't want to say it's all for not but there's definitely room for improvement."
MORE:
Arizona
,
Border
,
Government
,
Mexico
,
News
,
Nogales
,
Technology
,
The Buzz
,
Trade
,
Transportation
,
Tucson
,
U.S.