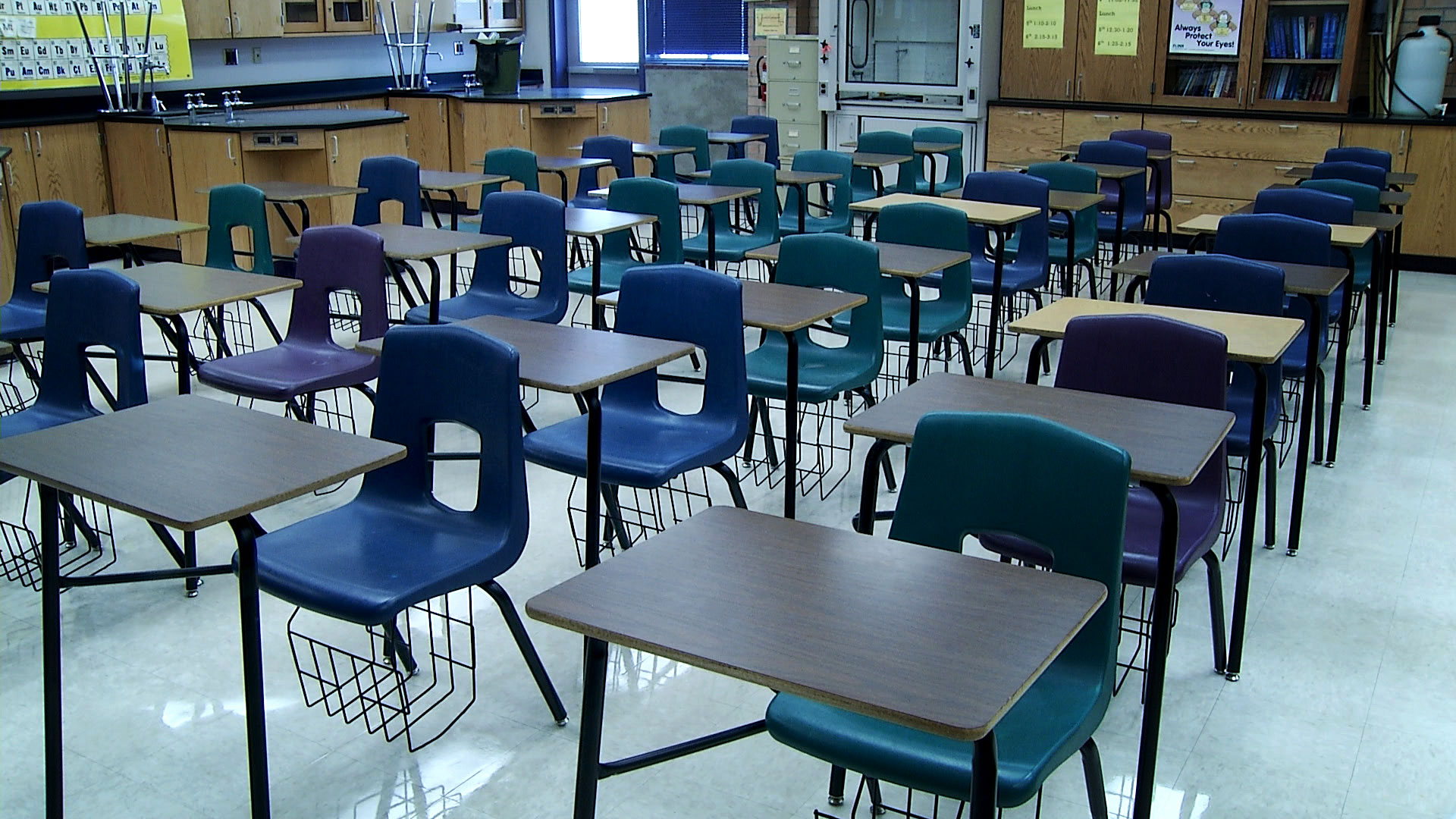 File image of an empty classroom at Sabino H. S.
AZPM Staff
Catalina Foothills School District is adjusting the language of one of their policies following new state legislation that reinforces parental rights.
The new changes to Policy IMB, Teaching about Controversial/Sensitive Issues, was made to reflect that while teachers have a "great responsibility to educate students," parents ultimately direct "upbringing, education, health care and mental health" of their children.
Associate superintendent Dr. Mary Jo Conery was the one who proposed the language change.
"I was just reminding our community and our board, that parents do have the right to direct the upbringing of their students," Dr. Conery said. "That's why it's important for teachers to actually be sure that they're discussing controversial issues in a fair and objective manner with students."
Dr. Conery also reminded board members that, due to House Bill 2161, parents may now sue "governmental entities," like public schools, for obstructing their right to direct their child's upbringing.
Arizona educational policy lobbyist Gaelle Esposito believes that this puts a new pressure on social workers, counselors and teachers.
"Who wants to be put in a position where they're afraid to be sued, where they're not trusted to do their jobs and help teach kids," Esposito said.
Last month, to coincide with House Bill 2495, the governing board also updated policy to exempt sexually explicit materials unless it is a part of a governing board approved sex education program.
Read the cover memorandum for the revision to Policy IMB

View at Google Docs
|

Download File
Read the revised policy, teaching about controversial/sensitive issues.

View at Google Docs
|

Download File