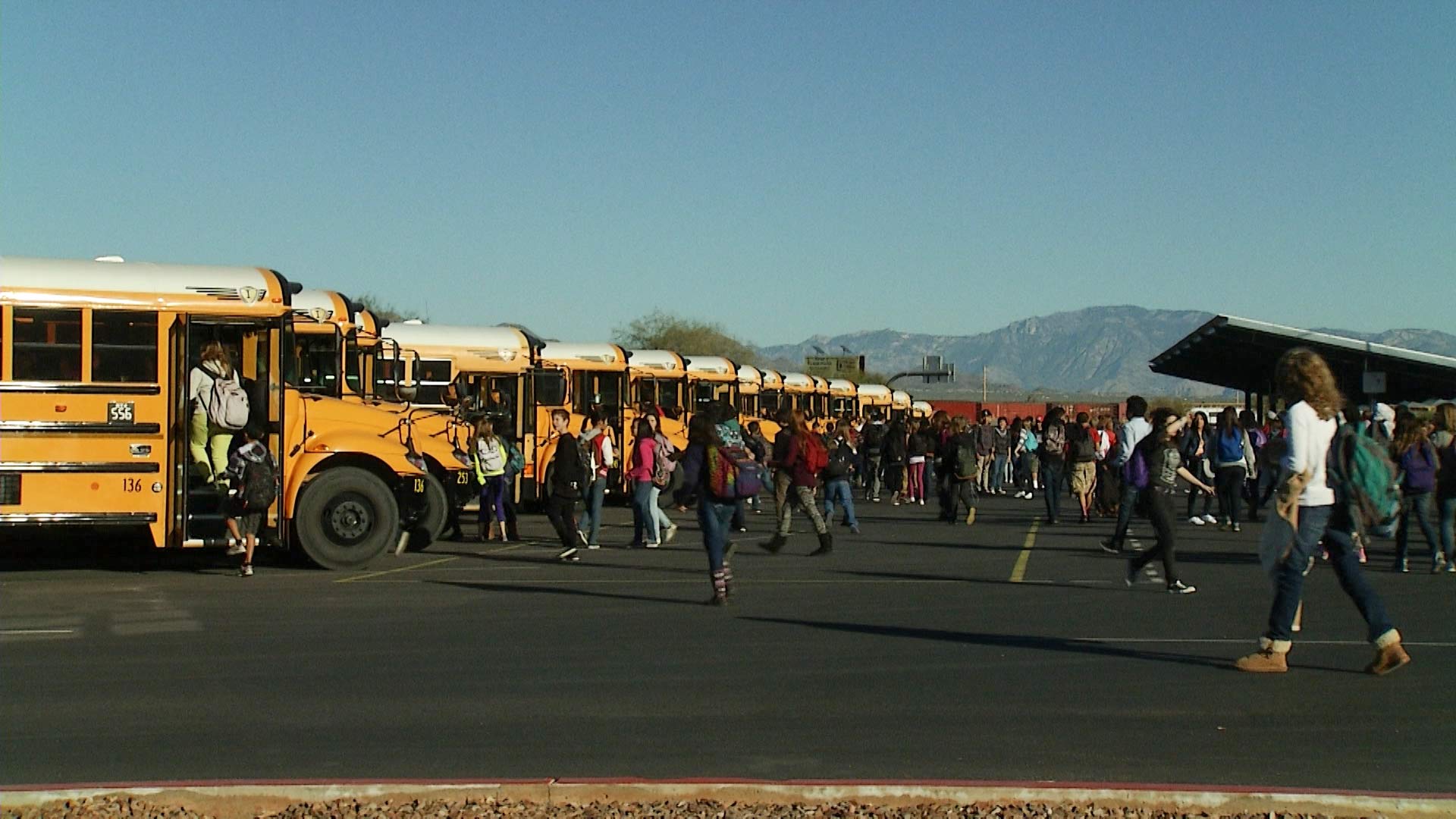 Tucson students head to buses after getting out of class.
AZPM file image
The Catalina Foothills School District Governing Board has canceled its Tuesday meeting due to violent threats and acts of intimidation. The district says the threats are directed at administration and board members who would have been in the meeting room.
Over recent weeks, the board has faced pressure regarding its policies on trans students rights in bathrooms, locker rooms and privacy. Concerns came after conservative media outlet The Daily Caller reported mid-March that the district has an "unwritten policy" that allows transgender students to use bathrooms and locker rooms that affirm their gender as well as facilities for students who are uncomfortable with that. In early March, Fox News broke a different story about a principal in the district emailing a confidential list of students with preferred names and pronouns to faculty and staff in 2021. In the email the principal wrote, "please be very careful–students in red are NOT comfortable with us sharing this information with their parents/guardians."
The district has not said whether these threats are at all connected to the recent turmoil.
"We are committed to ensuring a safe and constructive environment for our community to engage with the board and district staff," board president Eileen Jackson said. "We will take steps as needed to ensure that goal."
The district has not shared if there are plans to reschedule the canceled meeting.