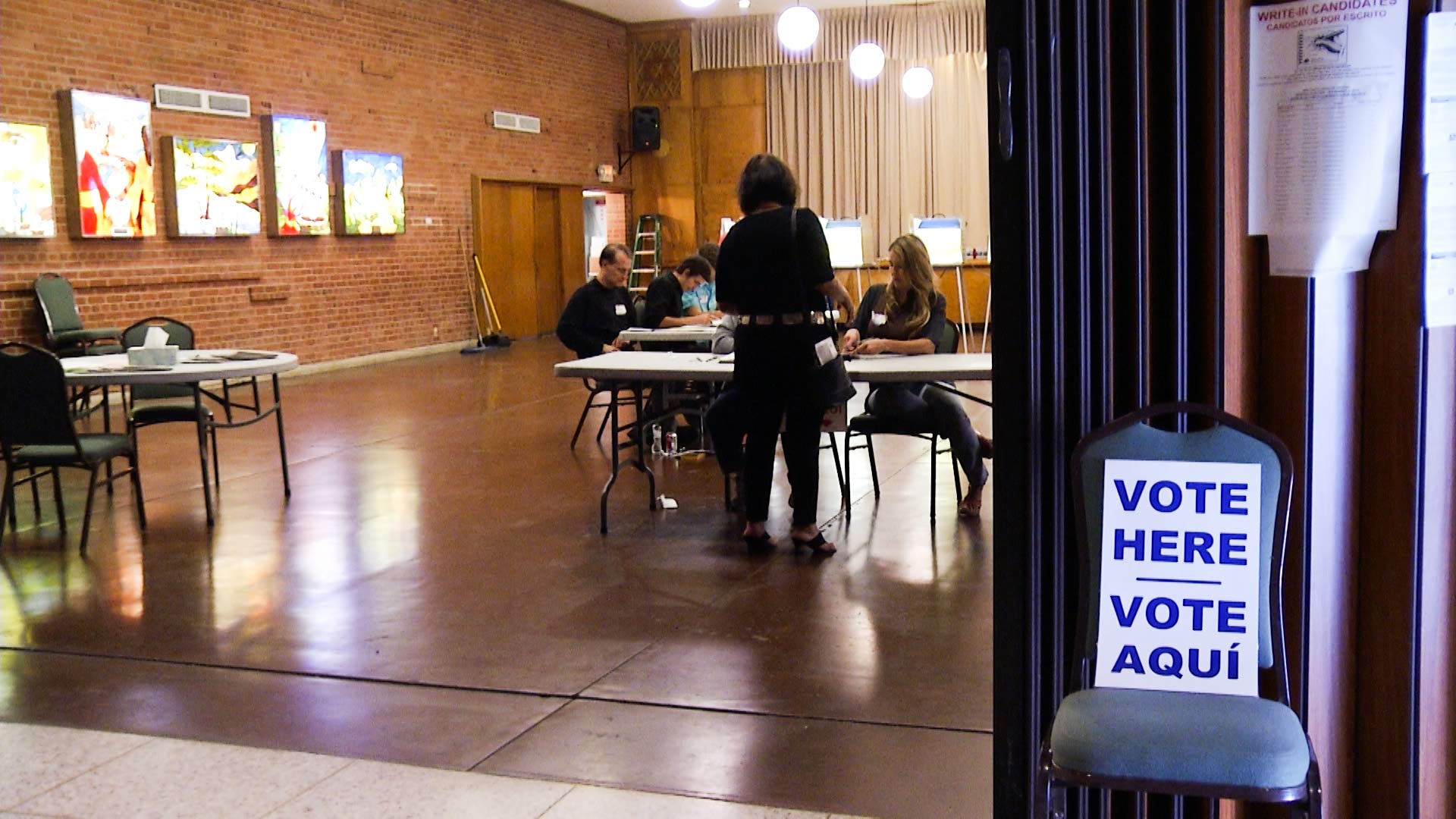 Volunteers check voter registration at a voting station.
AZPM Staff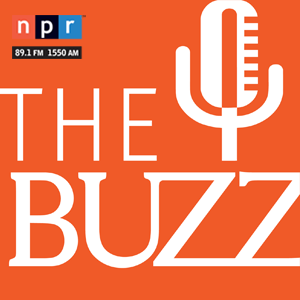 Latino voters are the fastest growing voting population in the United States. Between 2010 and 2022, Arizona's Latino population grew 39.1%, according to the National Association of Latino Elected Officials Education Fund. This makes Latino voters the fastest growing voting population in the United States meaning they could determine the outcome of the midterm elections this year.
However, their vote is not a cohesive voting bloc. 45% of Latino voters align themselves with the Democratic party and 15% with the Republican party, but this leaves 40% not affiliated with either major party, according to the NALEO Arizona primary voter profile. University of Arizona professor Dr. Samara Klar found in her research that Hispanic/Latinos have cross cutting identities across both sides of the aisle.
"The Hispanic community has a lot of cross cutting identities and other salient identities that can pull them in both directions," Dr. Klar said. "Hispanic Democrats tend to have more conservative viewpoints that near the Republican party to a much larger extent than white Democrats will. Hispanic Democrats tend to be a little bit more socially conservative than white Democrats."
Dr. Klar points to identities like language, religion and shared ethnic minority statuses as reasons for why it is easier for Hispanic/Latinos to connect to both parties.
"Hispanic Americans report much warmer feelings toward the opposing party than to white Americans," Dr. Klar said. "This sort of angry, hostile polarization that we hear so much about in the news actually applies much more to white partisans than it does to Hispanic partisans."
Elections workers prepare as registration rises
The number of people registered to vote in Pima County has topped 635,000, and around three-quarters of those voters have asked for a mail-in ballot.
Pima County Recorder Gabriella Cázares-Kelly said that early voting numbers are at about the same level that they were at this point in 2018. But some voters are reconsidering if they want to vote by mail or in-person.
"We are seeing a number of people calling our offices and asking, 'What if I don't want to vote this ballot by mail and I want to show up in-person?'" Cázares-Kelly said. "Which by the way is very easy to do. A law changed in September, making it so that if you show up at an early voting site and you have not yet voted, you will be issued a standard ballot." Cázares-Kelly said ballots that are turned in to her department ahead of Election Day are the ones that show up in the first batch of results, but just because someone turns in a mail-in ballot on the day of the election doesn't mean that it isn't counted or that it's only counted if there is a tight race.
"We continue tabulation until every eligible ballot that can legally be cast is tabulated," she said. "It is our legal responsibility to ensure that we process every single ballot."
While it's the job of the recorder to register voters and get mail-in ballots out and verifying them once they come back, the work of tabulating votes is done by a county elections department.
People working in those departments in Arizona have come under threat in recent weeks.
But Pima County Elections Director Constance Hargrove said her office has not received such threats, and her staff is in high spirits.
"Things are going well in the elections department. We're busy of course, but they're going well," she said. "We have most of the vote centers fully staffed."
Hargrove mentioned that the centers that do still have need for help tended to be in rural areas of western Pima County.
On top of the normal election duties and increased scrutiny, Pima County also now no longer requires voters to go to a specific polling place.
"The major change from precinct-based voting to vote center is that you can go anywhere to vote. So you're not restricted to one location. You can vote near the grocery store, near your children's school, near your job."
Mail-in ballots must be received by the county elections department by November 8. Most recorders recommend putting a ballot in the mail no later than a week before Election Day. After that, they should be dropped in a ballot drop box or a polling center on Election Day.
Those casting a traditional ballot in Pima County can head to any vote center, but they will need to bring a government-issued photo ID that contains name and address, or those without an ID can bring two mailed items that show your name and address, such as a bank statement, utility bill, or official voter mail from the Recorder's office.