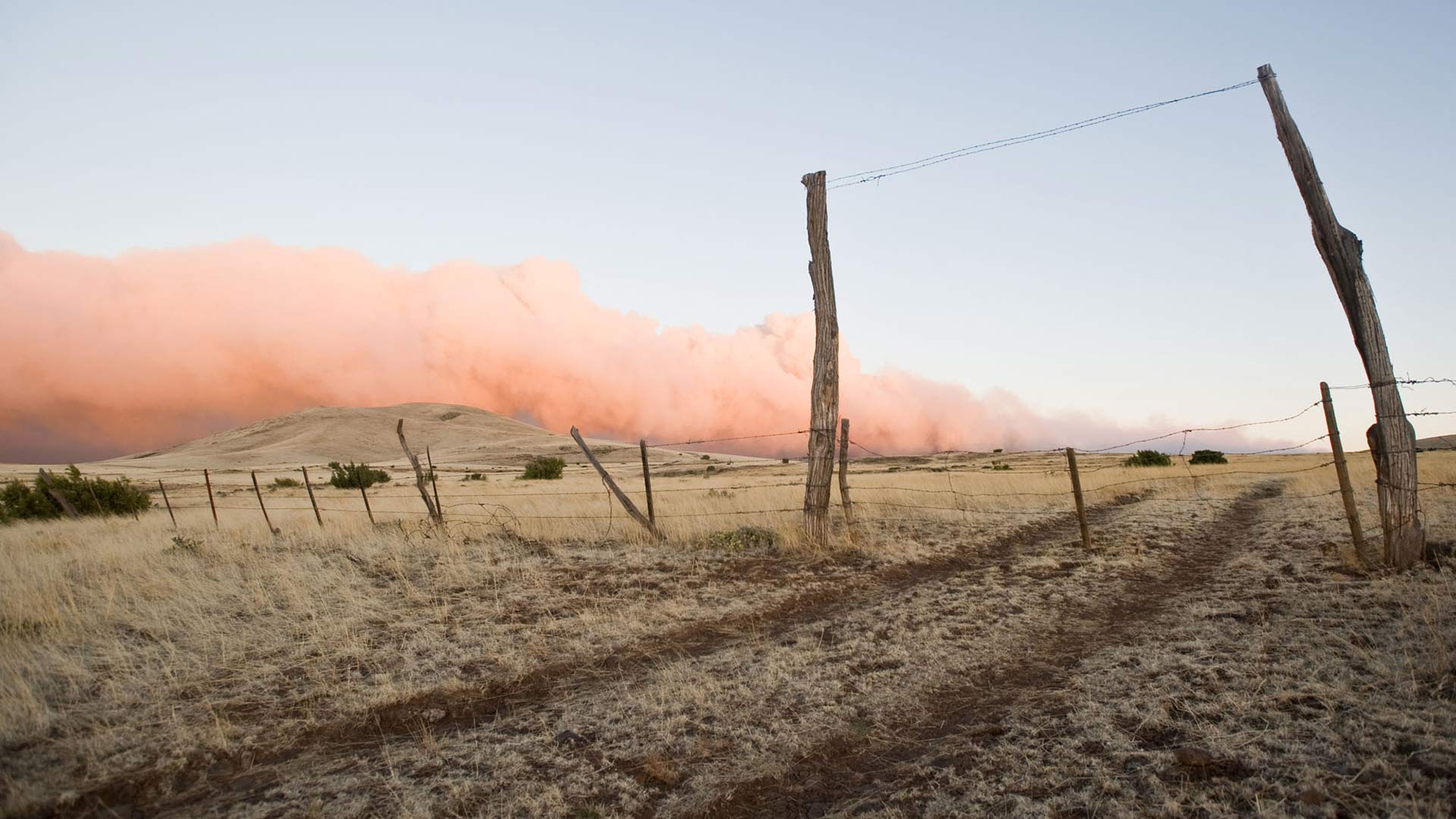 Smoke from a wildfire is lit by the sun in Eastern Arizona.
Will Seberger
$930 million from the Bipartisan Infrastructure Law and Inflation Reduction Act will go towards wildfire prevention efforts in at-risk communities and critical infrastructure.
The San Carlos Apache Tribal Lands is the only place in Arizona that will get the funding. Prevention efforts will work to strengthen the retention of large, mature trees.
Secretary of Agriculture Tom Vilsack says that they have been working with Tribes to enhance current initiatives. Right now, the San Carlos Apache Tribal Forest is working to protect shared water systems and reduce fuels to prevent wildfires near the Mount Graham international observatory and other telecommunication sites.
"This was a good example of a collaborative effort that's building on two Tribal Forest Protection Act Projects that the Tribe has initiated," Vilsak said. "So it's a combination of activities, working with the Tribes, protecting critical infrastructure and also reducing fire risks."
He believes this is not a matter of if these fires will be a threat, but when.
"The need to invest more and to move quickly is apparent," he said in a press release.
This is the second year that the U.S. Forest Service is targeting high risk firesheds. In their research, it was found that 80% of wildfire risk actually comes from less than 10% of firesheds. This work will mitigate wildfire risk in about 200 communities in the western United States and spans to 134 of the 250 high-risk firesheds.
The landscapes were selected based on potential wildfire risk to nearby communities, buildings, public water sources, infrastructure and Tribal Lands.