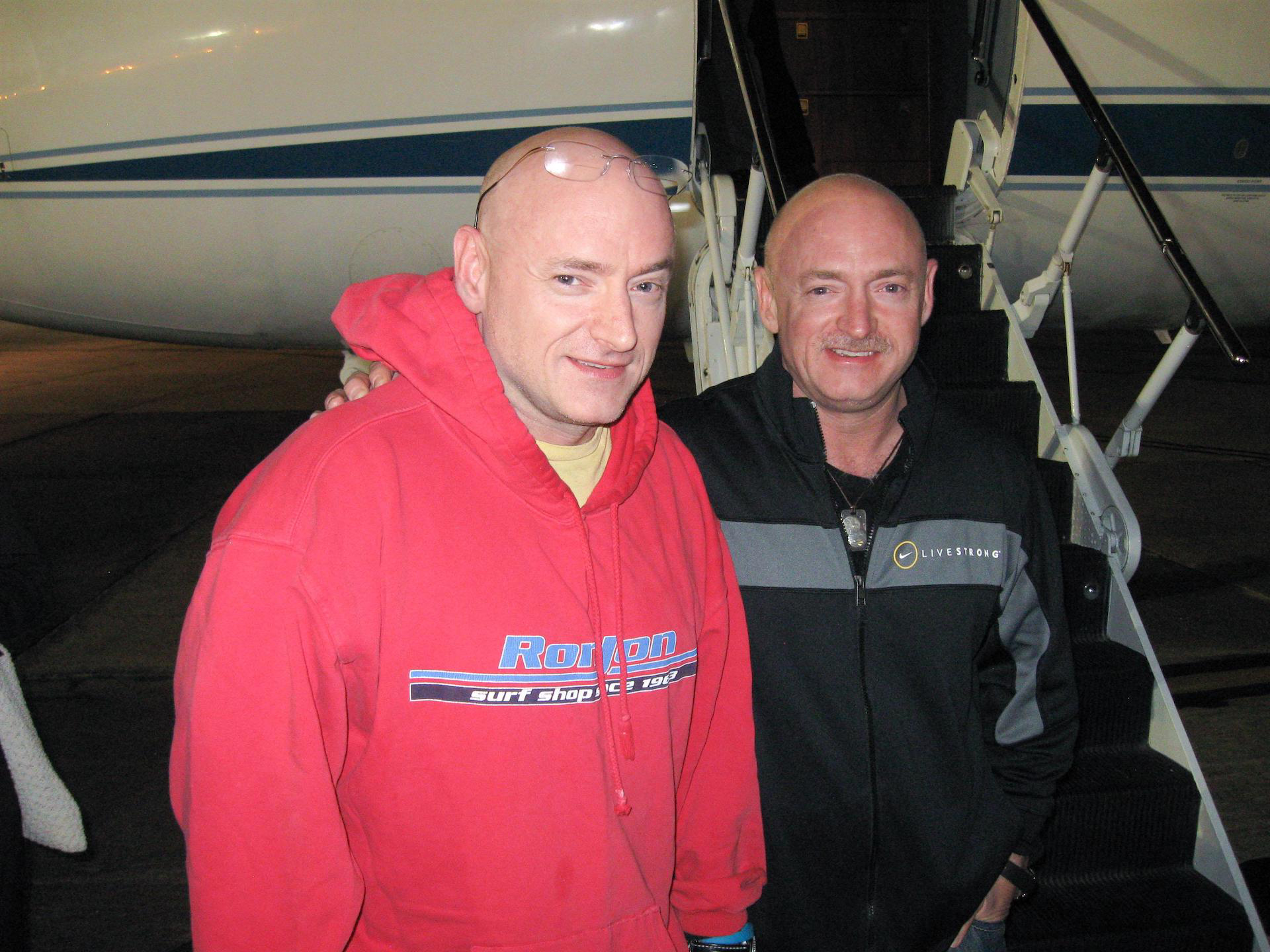 Astronaut Mark Kelly (right) photographed with his twin brother Scott, March 2011.
NASA
Arizona Senator Mark Kelly will be inducted into the U. S. Astronaut Hall of Fame next week. He'll receive the honor after piloting four Space Shuttle missions between 2001 and 2011. Kelly explained his dream of traveling into space started early.
"I was in kindergarten when Neil Armstrong walked on the moon," he said. "It was a big inspiration for me and my twin brother."
Mark and Scott Kelly were both Navy test pilots and were promoted in the same astronaut class for NASA.
Scott Kelly was inducted into the Hall of Fame in 2020 after a career that featured long-endurance space flight. Mark Kelly will become the second sitting Senator to join the exclusive group after John Glenn, who was inducted in 1990.