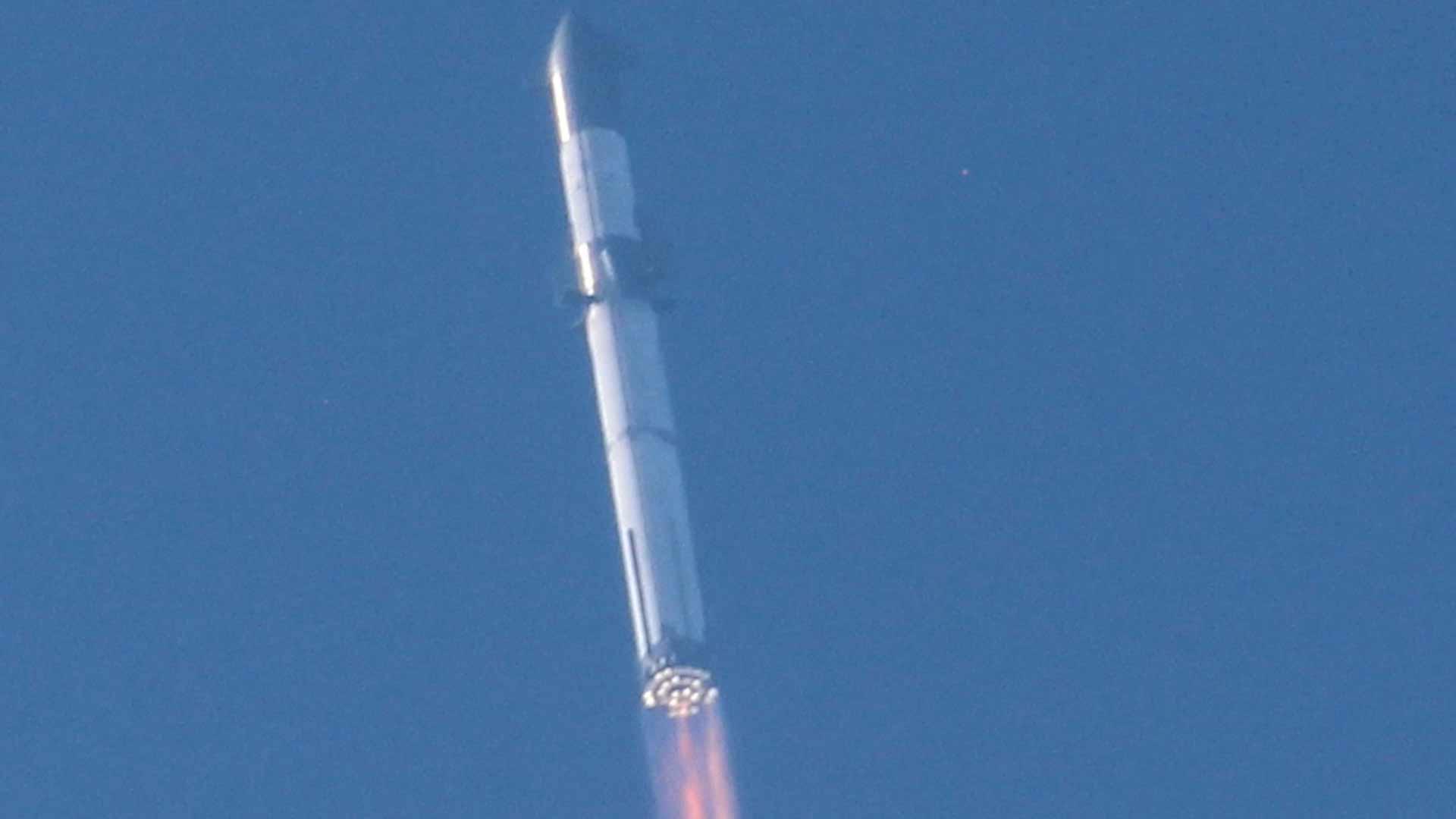 Space X Starship test launch on April 20, 2023.
Wikimedia Commons
The test launch of Space X Starship last month generated headlines around the world.
It was the long-awaited moment promoted as the first steps on the journey to the moon and Mars.
But the flight ended with a bang, as both the booster rocket and the Starship were blown apart by a ground destruct command when the spacecraft began to tumble out of the sky. For the rest of the day, the cheering stopped, and public disappointment set in.
Many social media headlines echoed the line: the Starship flight was a failure, a setback for Space X and the private spaceflight industry.
Except that wasn't exactly the case.
Buried beneath the one-liners, expert commentators uncovered the learning curve: the flight was actually a success, governed and defined by the rules of scientific research.
University of Arizona astrophysicist Erica Hamden notes, "The whole premise of science is you try something and see what happens. If your hypothesis or idea was right then you refine it, you do another experiment, see if it will fail again."
How do scientists judge success? And when should they accept failure?
Post-flight analysts noted that the Space X engineers could have sat around a conference table for days and weeks factoring out what might go wrong. Or, they could just roll their rocket to the launch pad and fly it, and collect their data that way. Hamden says researchers only print success stories in scholarly journals.
"What you don't see is the decades of work that has gone into creating that research, and all along those decades have been continuous failures," she said.
The general public hardly sees it like that. Years of success stories in medicine created an expectation of immediate answers in the early days of the coronavirus pandemic. Hamden says scientists received a backlash when the inner workings of research were revealed.
"Because people were upset because guidance would change," she explained. "Like,'you were telling us to do this and now you are telling us to do something else, and we don't like that.' "
"I think it is because science is conflated with a universal truth," Hamden added. "The process of science is trying to discover things that are true, but it's like we never get there. It's always a kind of approaching. Especially with something like coronavirus. It's new, so in the beginning we're trying to figure it out and everyone is trying to do their best."
In the end, according to researchers, there are no failures that really mean anything in the long run. They say as long as you figure out what happened and why it happened, you learn a lesson and keep going.
"The failure is just part of this process, and if you don't have the failure that means you didn't try anything," said Hamden.