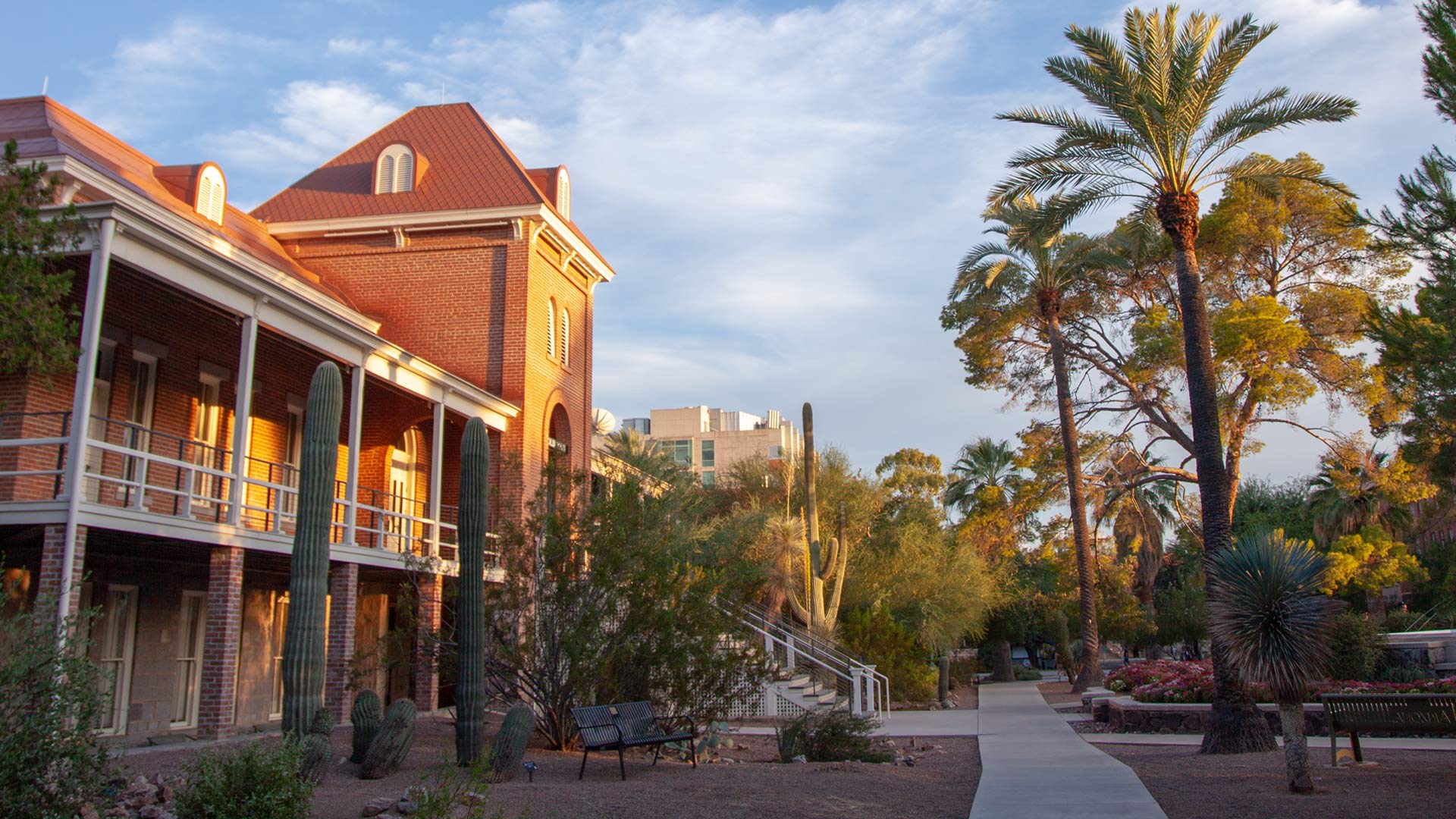 The west facade of Old Main on the campus of the University of Arizona. From August, 2019.
AC Swedbergh/AZPM
This is a developing story.
University of Arizona President Dr. Robert Robbins announced that both Senior Vice President for Academic Affairs and Provost Liesl Folks and UA Police Chief Paula Balafas are stepping down.
Balafas' departure is effective today, while Folks will remain in her role through the end of the spring semester. The announcement to the campus community comes on interim Chief Safety Officer Steve Patterson's first official day. Patterson will be overseeing the police department in his new role.
The change comes almost seven months after an on-campus shooting killed Hydrology and Atmospheric Sciences Department Head Thomas Meixner. Campus community members, including the Faculty Senate, have called for actions of accountability by specific personnel. In the Senate's March no confidence vote, the governing body expressed explicit concerns regarding President Robbins and his management, outwardly naming Balafas and Folks in their motion.
Since the shooting, UAPD has faced scrutiny over its response. In a press conference following the shooting, Balafas told the campus community "if you see something, say something." For over a year, affected faculty, staff and students reported to UAPD safety concerns regarding shooting suspect Murad Dervish.
In a February newsletter, Balafas called a Faculty Senate Safety report that investigated the university's response to threats "critical of UAPD, OIE, DOS, HR and several other U of A Work divisions." Towards the end of the letter, Balafas wrote "we are stronger than our critics."
In a March external safety report contracted by the university, safety experts found that the department failed to include in their shooting After Action report an instance where Dervish entered UAPD's police station just eight days before the shooting. Dervish was attempting to run license plate numbers to see what came up on his new vehicle.
The police department will now be headed by commander of the Oro Valley Police Department's Field Service Division Chris Olson. He will serve in an interim role as the university begins a national search for a permanent replacement.
Folks will instead stay on as an Electrical and Computer Engineering faculty member and work towards establishing a new Center for Semiconducting Manufacturing at the university.
The university has not yet responded to AZPM's request for comment on if the current restructuring is due to calls for accountability and responses to the shooting.