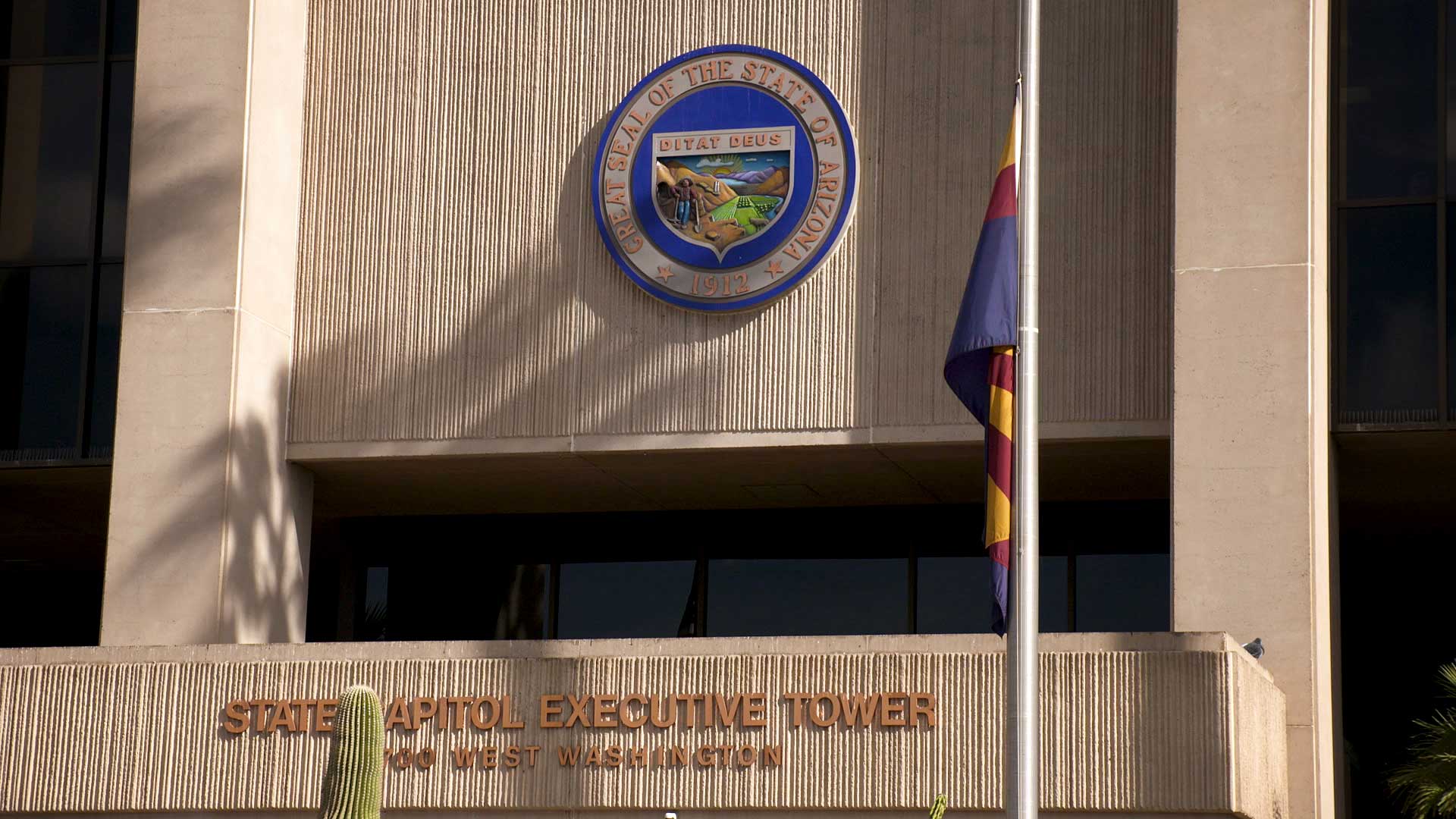 The Arizona State Capitol Executive Tower in Phoenix. January 2021.
AZPM Staff
Arizona Gov. Katie Hobbs and other top state officials announced a crackdown Tuesday on Medicaid fraud, particularly honing in on illegitimate group homes.
The Hobbs administration said many of those homes target tribal community members and have defrauded the state out of hundreds of millions of dollars.
An investigation that involved the FBI and the U.S. Attorney's Office has resulted in at least 45 indictments by the office of Arizona Attorney General Kris Mayes.
Mayes said $75 million has been seized or recovered related to the schemes.
Authorities said the money was paid out by the state's Medicaid program — the Arizona Health Care Cost Containment System — and the illegal activity involved billing for mental health treatment and addiction rehabilitation that never was provided.
They also said illegal activity also involved billing for mental health treatment and addiction rehabilitation that was never provided.
AHCCCS has since suspended payments to more than 100 providers and the agency expects more in the coming months.
New actions announced include a third-party forensic audit examining mental health and addiction provider claims since 2019, new processes for concerning or unusual claims, and an overhaul of the fraud detection methods used.
"Prior to my administration, AHCCCS had taken a piecemeal approach to targeting these fraudulent providers," Hobbs said. "Under my administration, this will change... Together, we are going to bring about the systemic reforms we need to root out this problem and deliver true accountability."
Hobbs and Mayes appeared at a news conference that also included representatives of 13 tribes from around the state.