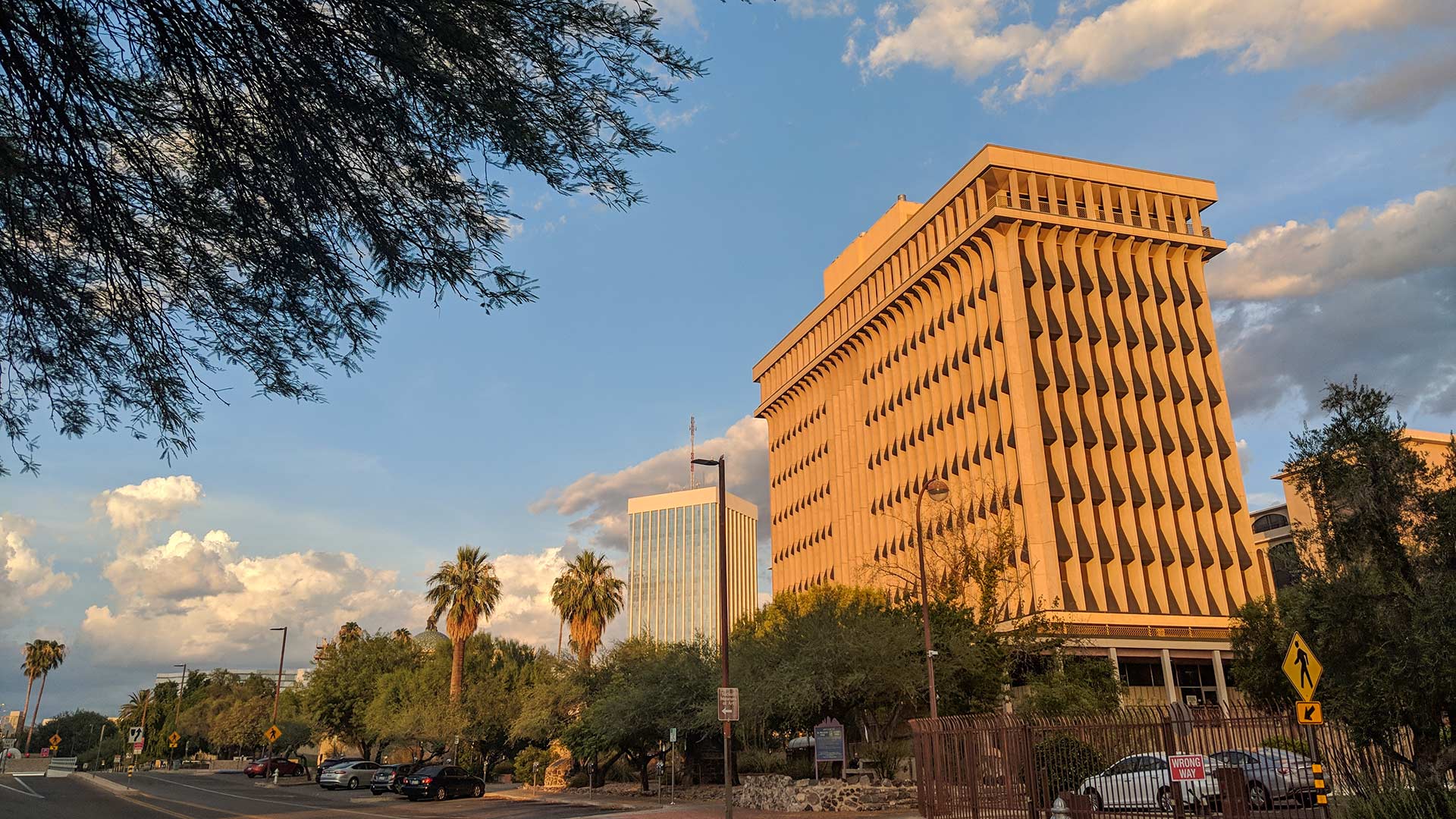 Tucson City Hall
Nick O'Gara/AZPM
Tucson's Mayor and Council unanimously moved to look for ways to prevent more fake sober homes from springing up in the area.
Some of these providers are posing as legitimate transitional homes for people exiting drug rehabilitation. But instead of providing services, they pocket federal Medicaid dollars.
Seven of these fraudulent homes were found in Tucson after Governor Katie Hobs announced payment suspensions to more than 100 providers. Now, the council is looking to work with local tribal organizations to find solutions to protect its Native residents–some of whom go missing through these programs.
Director of Clinical Services for the Tohono O'odham Nation's Behavioral Health Dr. Katherine Casanova says she has seen the issue firsthand.
"I had staff coming to me, saying you know we've had vans on the nation recruiting people, incentivizing we'll offer you food, we'll offer you clothing foods stamps whatever it is you can even use in our facility if you want to, which has resulted in many missing peoples on the nation."
The Tohono O'odham Nation has found only 10 trusted providers. Casanova says that those legitimate providers are now reaching their max.
"Now with a nation of 35,000, we have our vetted facilities at about 10," she said. "Those facilities are becoming maxed out."
City attorney Mike Rankin says Tucson will examine potential ordinances from cities like Phoenix as well as zoning codes to better limit the risk of fraudulent homes in the future.