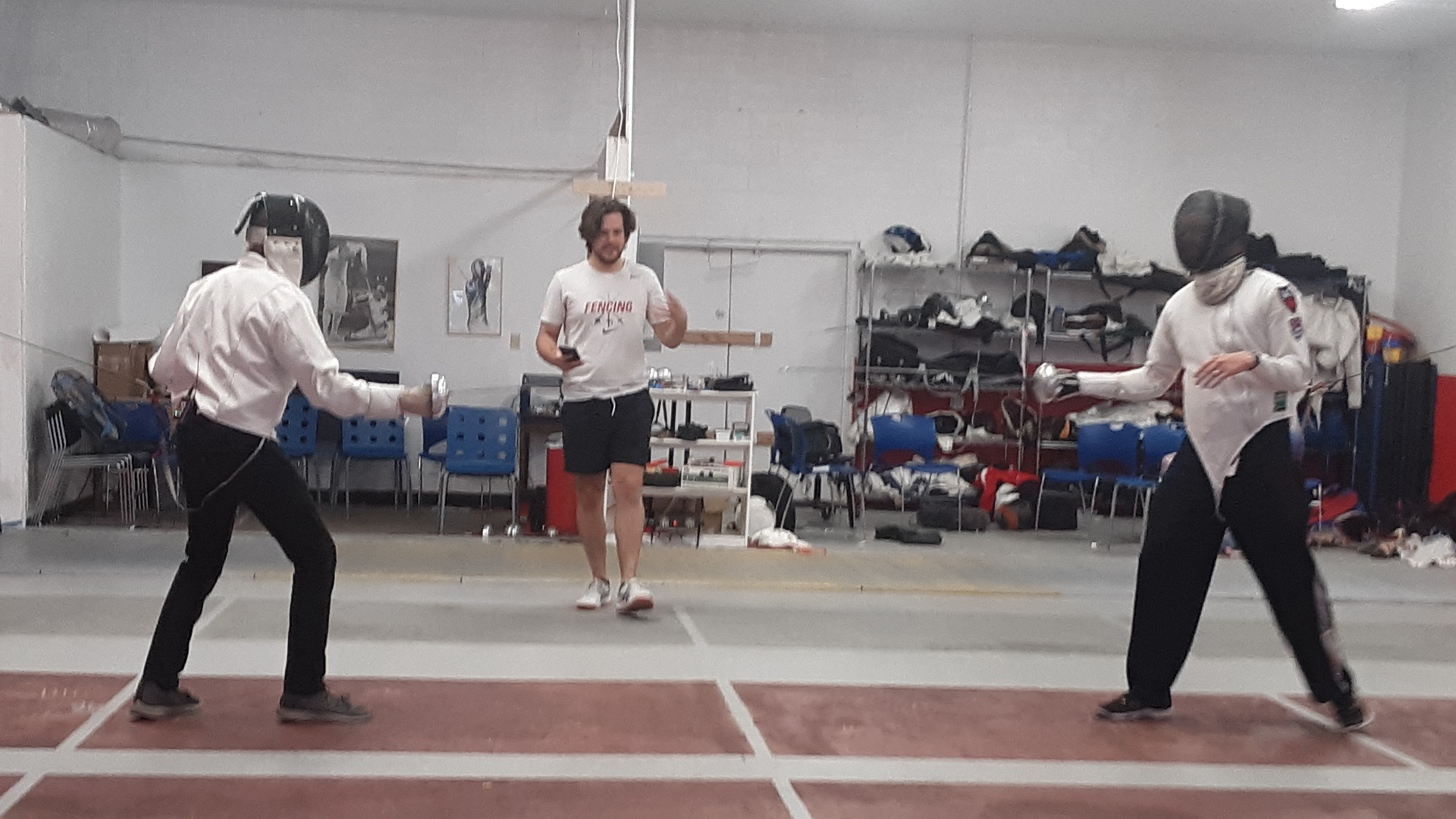 More Than a Game host Tony Perkins (left) prepares to take on Still Point Fencing instructor Jay Fowler (right) while fellow instructor Nick Going officiates.
Aaliya Perkins
Welcome to More Than a Game, an all-new podcast where we explore the untold stories of Arizona sports. Hosted by veteran sports reporter and NPR 89.1 announcer, Tony Perkins, More Than a Game features a series of the best sports stories you've never heard.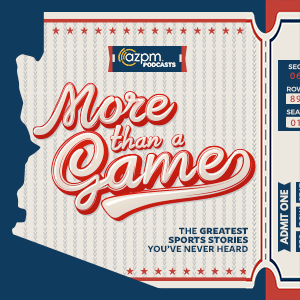 Episode 6
With the 2023 USA Fencing National Championships being held in Phoenix, Tony Perkins heads to a Tucson fencing school to learn the basics of the sport and to give it a try! Then, Katya Mendoza takes a look at how the winning tradition of Nogales High School baseball gets passed from team to team and, in some cases, generation to generation.