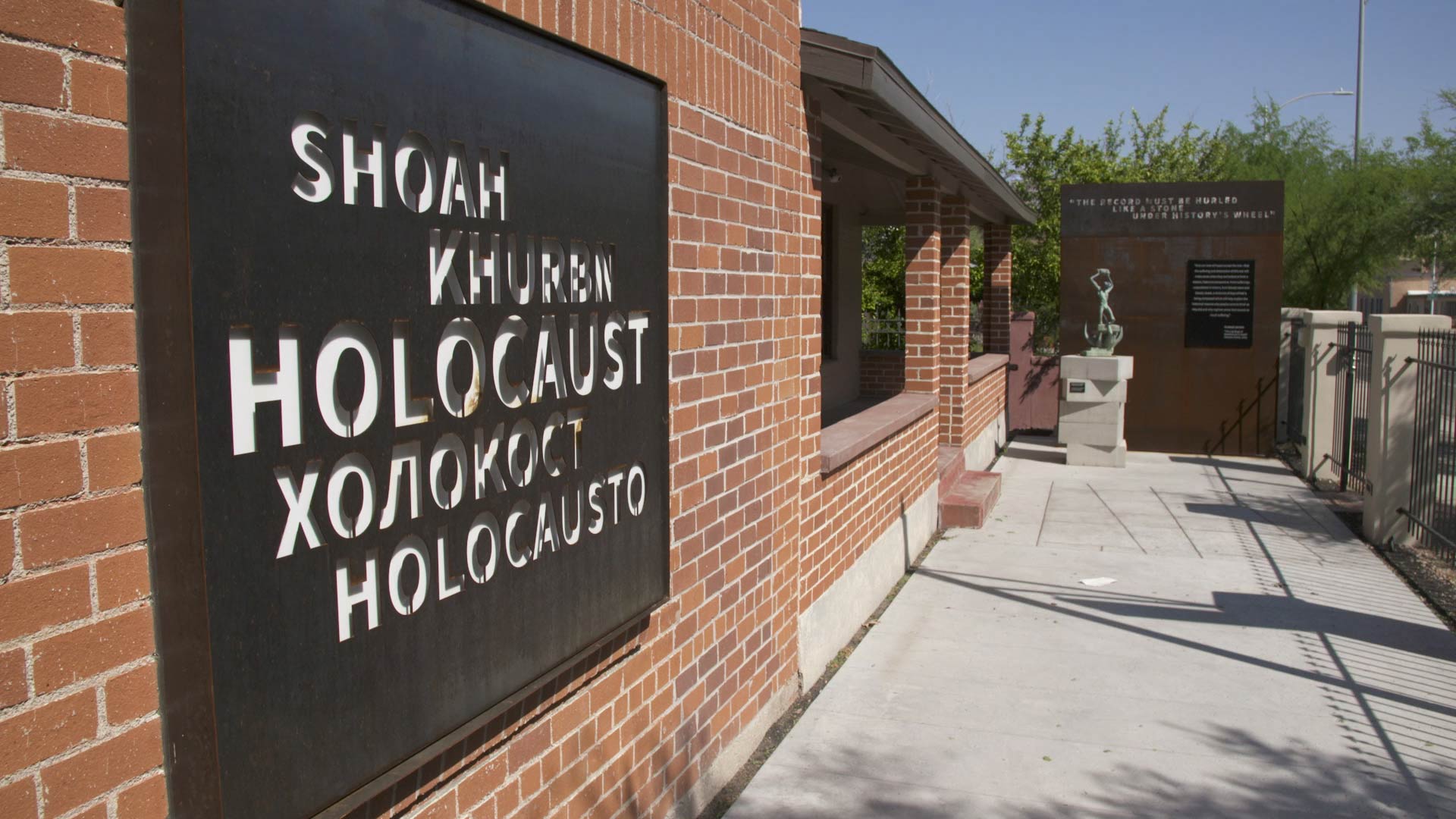 Nate Huffman
Featured on the August 3rd, 2023 edition of ARIZONA SPOTLIGHT with host Mark McLemore: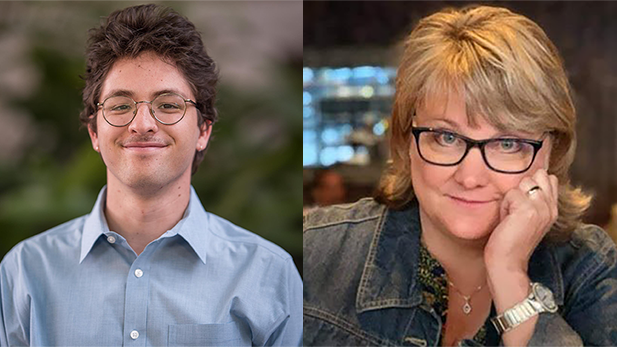 Tucson Jewish Museum & Holocaust Center Programming & Education Director Ori Tsameret (Left) and Executive Director Lori Shepherd (Right).
From Archive Tucson, Barbara Elfbrandt shares her recollection about the beginnings of the peace movement in Tucson, and what it meant to protest businesses that practiced discrimination in the early 1960s.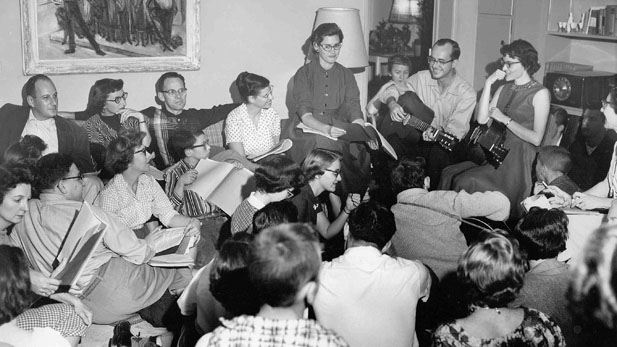 A photo taken in the late 1950s at a living room gathering of The Tucson Folksingers.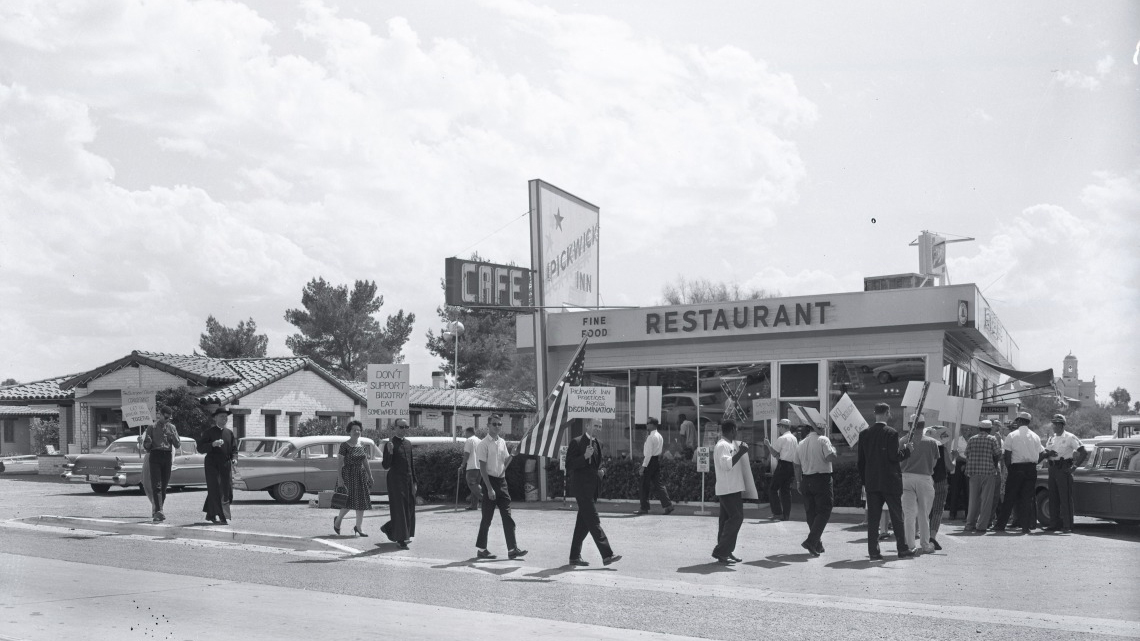 1963 Pickwick Inn desegregation protests, Jack Sheaffer Photographic Collection, box 133, folder 23303001, courtesy of University of Arizona, Special Collections.
Linda D. Addison is a Tucson-based poet and author. She is also the first African American to win the Bram Stoker Award, the top achievement for a writer of horror, an honor she has now received five times. Mark talks with Linda Addison about her approach to crafting tales from darkness and light. A new dark sonnet from Linda Addison titled "Not From My Heart Do I Your Judgement Pluck" is featured in "Shakespeare Unleashed" edited by James Aquilone.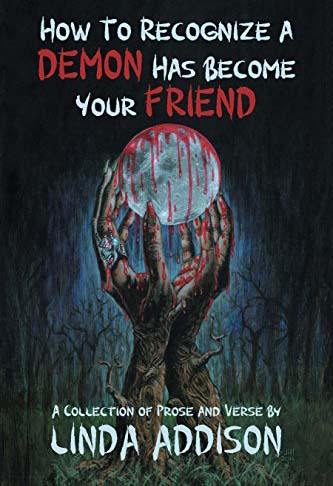 Cover for Linda D. Addison's 2011 collection of poetry and short stories, "How To Recognize A Demon Has Become Your Friend."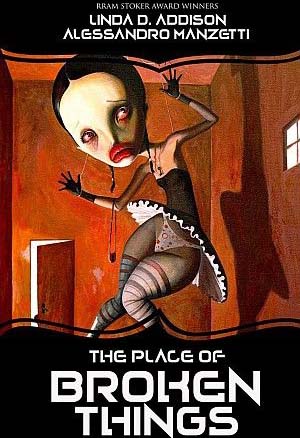 Cover of the 2019 book "The Place of Broken Things" by Linda D. Addison and Alessandro Manzetti, published by Crystal Lake Publishing.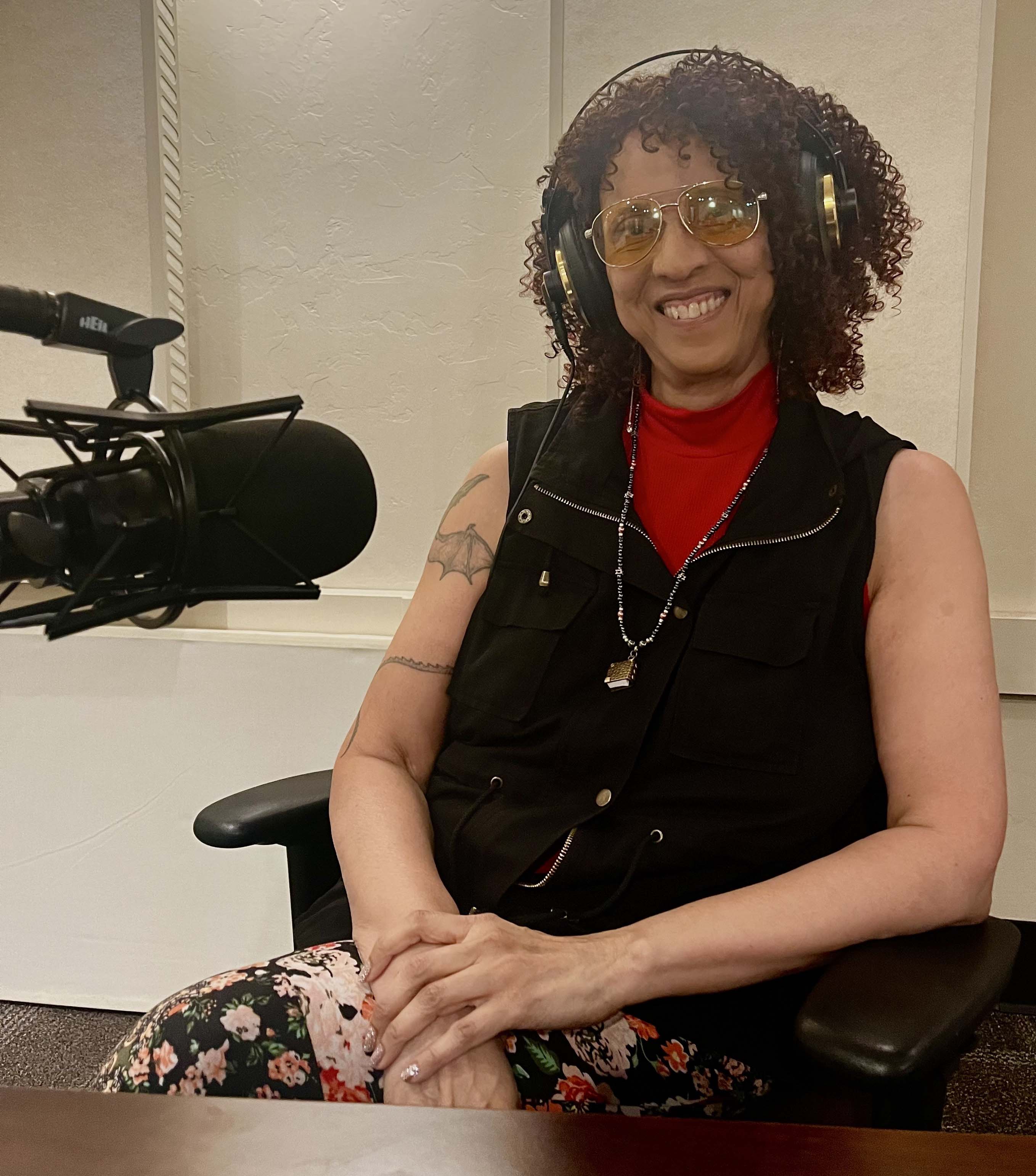 Author Linda D. Addison in the AZPM Studio.

Photo by Leah Britton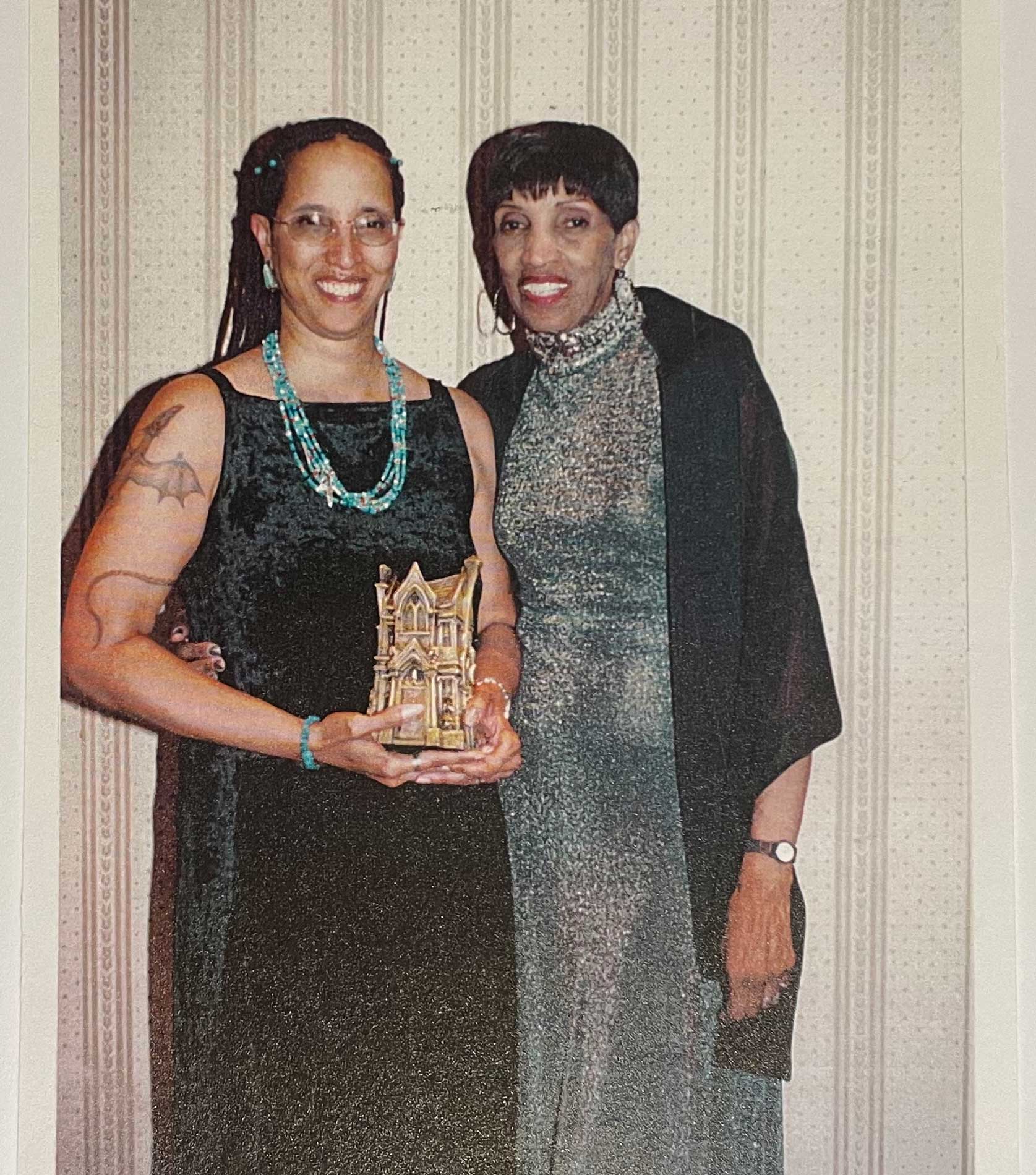 Linda D. Addison and her mom after Linda won her first Horror Writer's Association Bram Stoker Award. Linda says her mom was an amazing storyteller, and the reason she began writing.
And, the Tucson non-profit Literacy Connects sponsors a group of performers and musicians called "Stories That Soar!". They help young writers realize the power and potential of bringing their stories to life, for the stage, video, and radio. We are now presenting these stories on the first Thursday of every month here on Arizona Spotlight.
This time, listen to the musical tale of "Andrew the Rapper", a 5th grade student with the goal of inspiring others with his skills. But, like every young musician, he needs to overcome barriers and prove himself while staying true to his values. "Andrew the Rapper" was written by a 5th grader, with music performed and produced by TheCurrentLuke, a member of the team at Stories That Soar!
Aspiring student-age writers can submit their stories to The Magic Box Story Portal now!