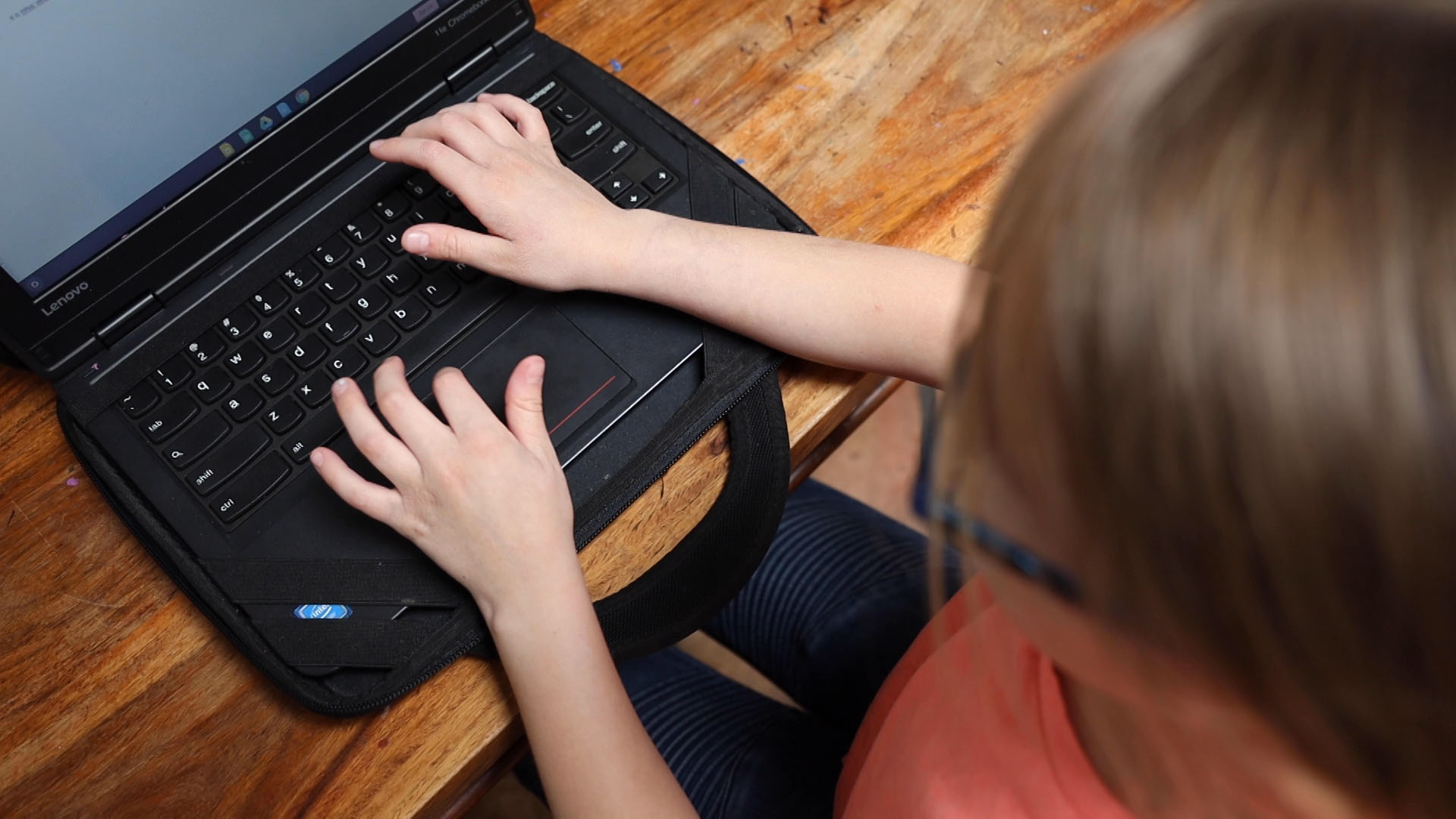 A student participating in a class online during the pandemic.
John DeSoto/AZPM
The Arizona Department of Education announced Tuesday a new $40 million project that will pay for more than a million hours of tutoring services for elementary and middle schoolers in reading, writing, and math.
The new initiative comes as a way to target pandemic-related learning loss. In Arizona and across the country, proficiency levels dropped as schools turned to remote learning during the COVID-19 pandemic. Now years later, students are still trying to catch up.
"I have one obsession in life and my obsession is that we increase the proficiency levels of the students in the schools and that we help the teachers achieve academic progress with those students," Tom Horne, Arizona's Superintendent of Public Instruction, said. "That is my obsession. That is our goal."
Students in grades one through eight, who do not test as proficient in any one of the categories, are eligible to receive free tutoring services. However, it will be on a first-come, first-served basis for those in public and charter schools.
Horne also says the project will help teachers increase their income should they choose to tutor.
"A teacher that devoted himself or herself to conducting this program throughout the school year, and who achieved success with the students could increase their income by about $8,000," Horne said.
Teachers who tutor will be paid $30 dollars an hour. If significant progress is made within the six weeks that the program is available, teachers will then receive an additional $200 stipend.
The funding comes from federal grants that were made to organizations in late 2021. Last month, the state's Department of Education asked organizations that received those federal dollars to provide academic impact data. Those who were unable to show impact had their grant canceled or reduced.

Families can find more information about the free tutoring on the department's webpage as soon as September 15.