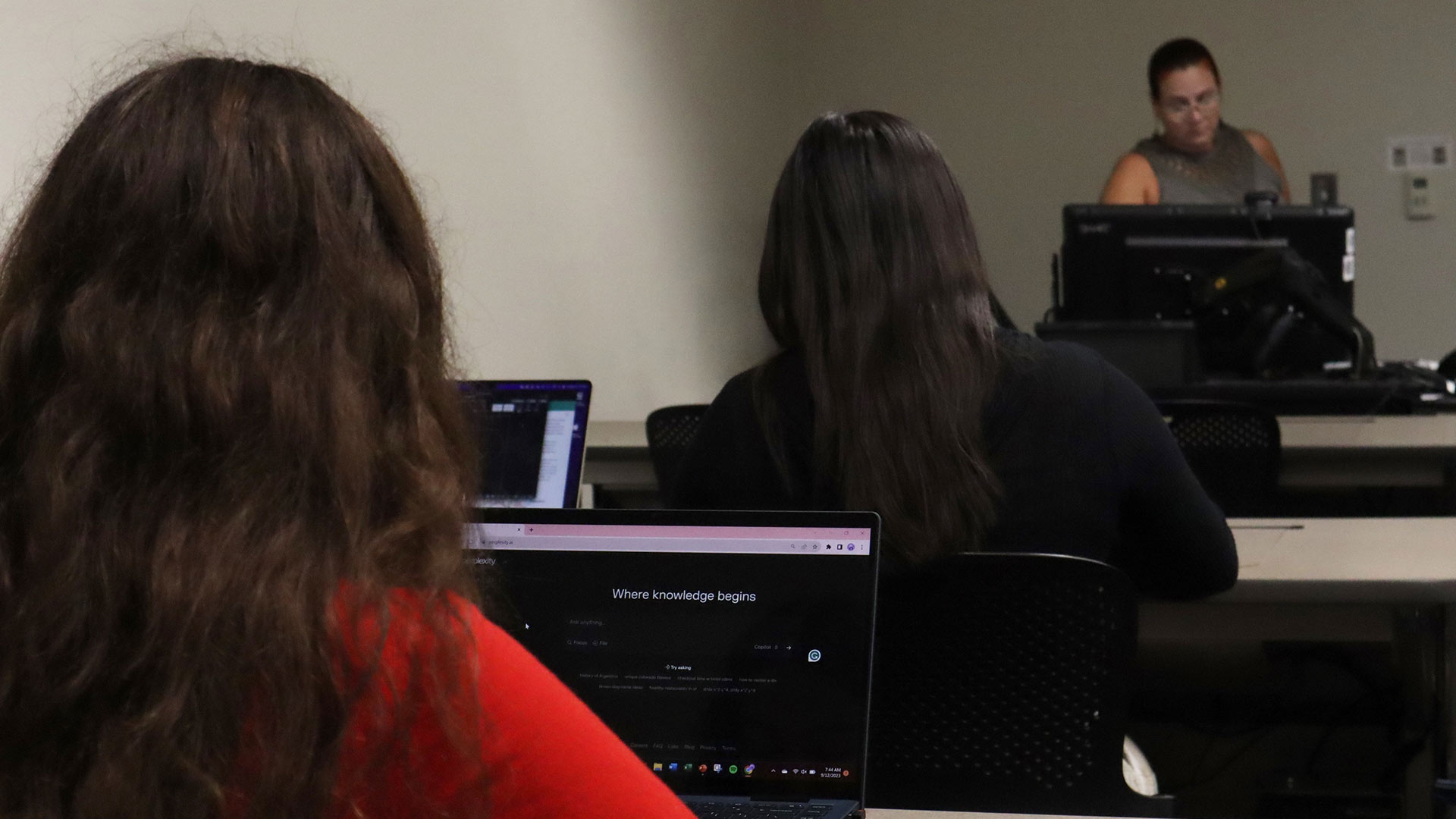 College students studying during a lecture. September 12, 2023.
Summer Hom, AZPM News
More than 1,200 University of Phoenix students will have their loans forgiven after the school falsely advertised its relationship with high-profile companies.
In 2012, the for-profit university launched a national advertising campaign called "Lets Get To Work" that misled prospective students about their employment prospects with companies like AT&T, Microsoft, Adobe and the American Red Cross.
But the U.S. Department of Education found that Phoenix management was aware of its false promises to students like "a foot in a few thousand doors" and that its corporate partners were "looking specifically at University of Phoenix students for hire instead of any other school."
One senior vice president described the advertisements as "smoke & mirrors."
Federal Student Aid Chief Operating Officer Richard Cordray says this investigation spanned multiple years, but borrowers will now finally have relief after the approval of $37 million in borrower defense discharges.
"It's an issue, I think, for many families, how do we know that all this money we're going to spend on education is going to pay off. And we have had concerns about some of these schools that we think are cutting corners and cheating students."
The department partnered with the Federal Trade Commission. The FTC obtained evidence through internal emails, policies, recorded phone calls with prospective Phoenix students and draft and final advertisements.
"We can bring an action and make it right for the students by at least wiping out the loan debt that they piled up based on these broken promises," Cordray said.
The U.S. Department of Education will notify borrowers who applied for relief by early October. Those former students will see their balances zeroed out and any past payments will be refunded.
Students who attended the University of Phoenix between September 2012 and December 2014 may still apply for relief if they feel they were cheated.