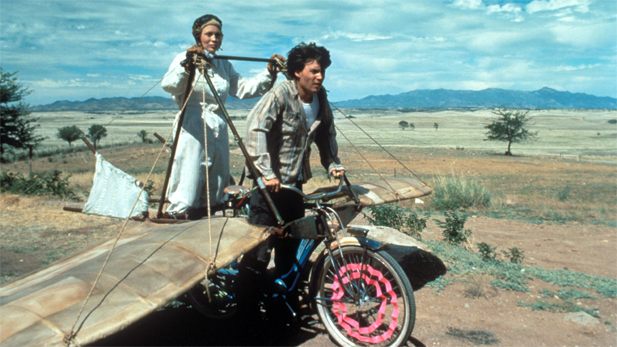 Faye Dunaway and Johnny Depp in "Arizona Dream."

WB
Sometimes, an outsider's viewpoint can reveal things that those on the inside might miss. And, being an outsider also allows an artist to dream about a subject freely, allowing creativity to be the guide instead of reality.
Film reviewer Chris Dashiell looks back at movie that many may have missed when it premiered in 1991, even though it has a big-name cast of stars as diverse as Johnny Depp, Jerry Lewis, Faye Dunaway, Lili Taylor, and Vincent Gallo, and a title that might stand out: Arizona Dream...
Listen:
The Loft Cinema will be screening Arizona Dream on Sunday, August 12th, 2012 at noon.
Who is Chris Dashiell?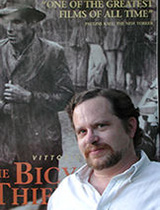 Film reviewer Chris Dashiell
Chris Dashiell has been writing about movies for seventeen years, serving as the editor of the online film lovers' guide Cinescene for ten of them. He currently reviews films for Flicks, a weekly program on Tucson's community radio station KXCI, and he confesses to shamelessly idolizing Carl Dreyer, Jean Renoir, and Luchino Visconti.