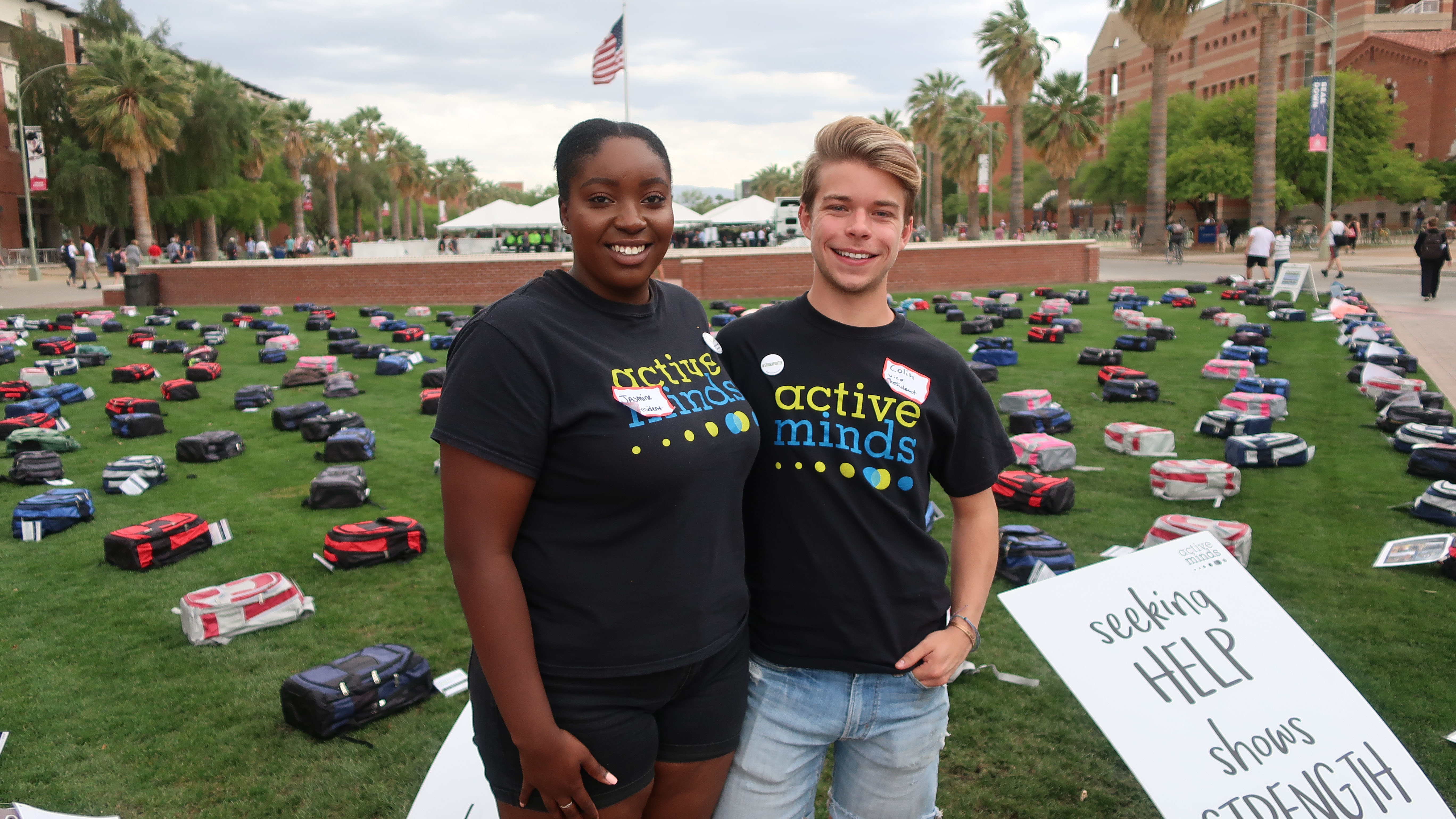 Jasmine Kiongo and Colin Tidwell, 2019 president and vice-president of the University of Arizona chapter of the national student organization Active Minds.
Mark McLemore / AZPM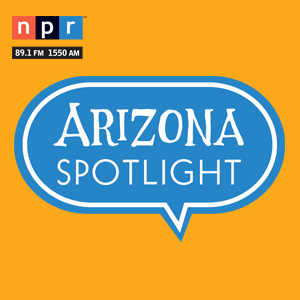 Featured on the May 2nd, 2019 edition of ARIZONA SPOTLIGHT with host Mark McLemore:
In an interview with Lorraine Rivera, Pima County Administrator Chuck Huckelberry explains ways the county is exploring to fund new shelters for migrants in the Tucson Metro area. This includes potentially using funds from "Operation Stonegarden", a federal grant offered to law enforcement agencies working in cooperation with the Border Patrol.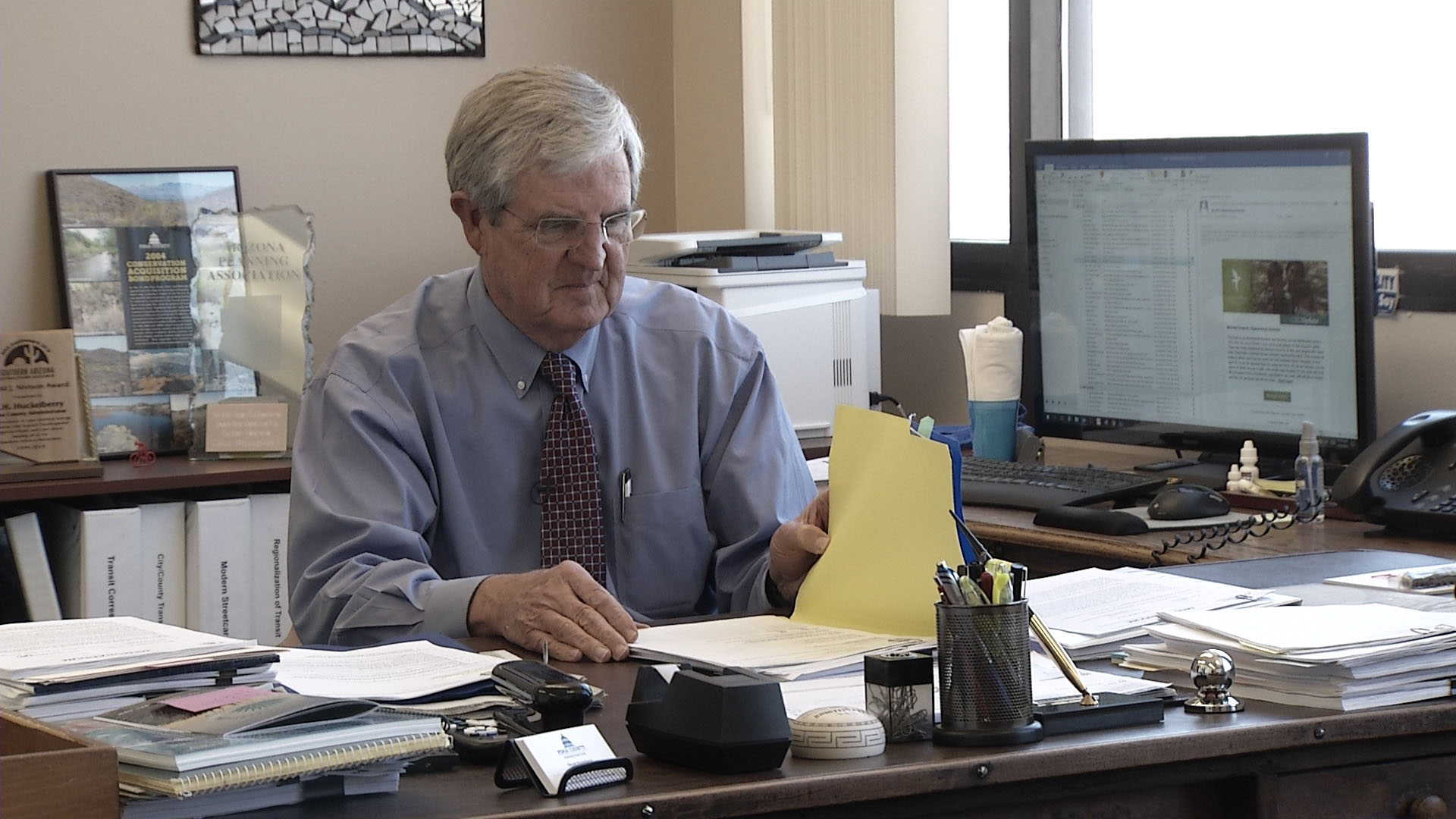 Pima County Administrator Chuck Huckelberry at his desk in 2019.
Nate Huffman/AZPM
On Monday, 1,100 empty backpacks were displayed on the UA campus, each representing a college student in the United States who died by suicide in 2018. Many of the backpacks bore tags and photos telling the stories behind these tragedies, intended to promote awareness and provoke a campus conversation about mental health. Mark talks with some of the student organizers from the national organization Active Minds and volunteers who were offering support and access to resources.
"Send Silence Packing" makes a statement on the UA campus. Photos: Mark McLemore
Politically, the United States and Iran have had an adversarial relationship for decades. Tony Paniagua reports on efforts to increase international cooperation and communication by teaching Persian - the language of Iran - at the University of Arizona. In 2018, the university received a $1 million grant for the purpose of teaching Persian language and culture.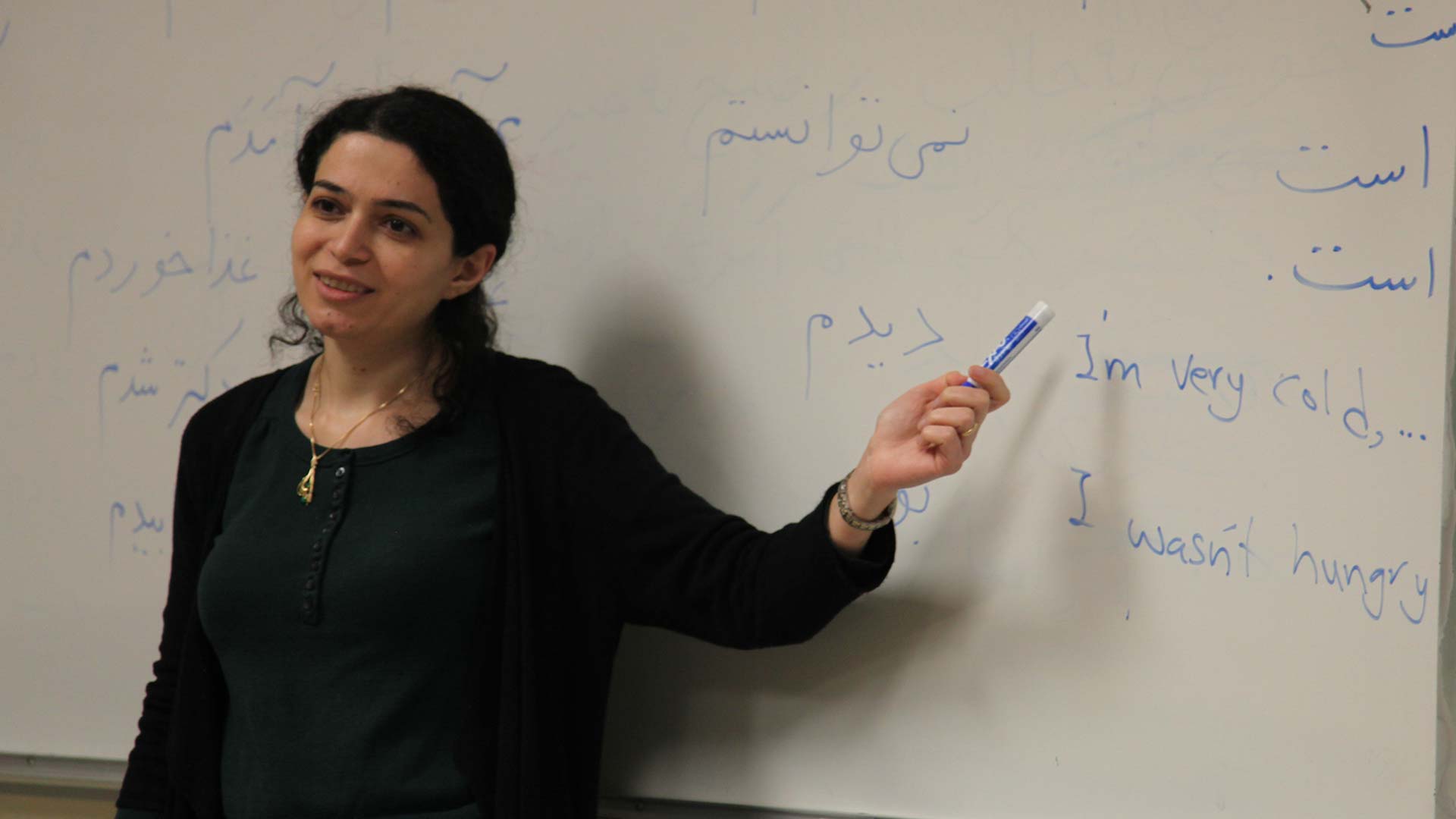 Narges Nematollahi began teaching Persian at the University of Arizona in the fall of 2018.
Tony Paniagua/AZPM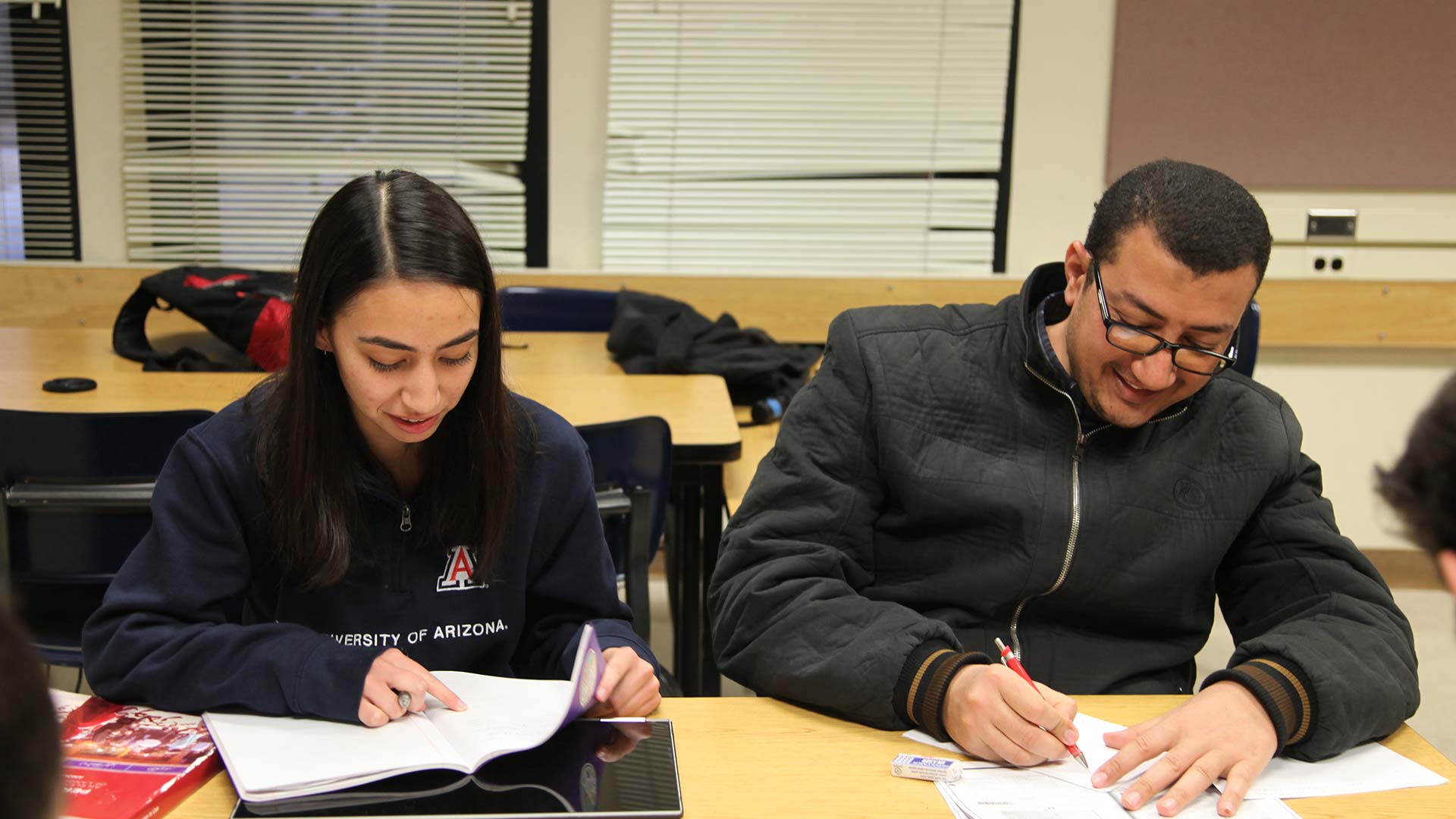 Lauren Moghimi and Mohamed Moustafa are learning Persian at the University of Arizona.
Tony Paniagua/AZPM
And, listen to a reading by Tucson-based fantasy author Janni Lee Simner from the first book in her new series for young readers, Tiernay West, Professional Adventurer. It stars an elementary school student avidly preparing for a life of excitement and danger, despite what her mom says.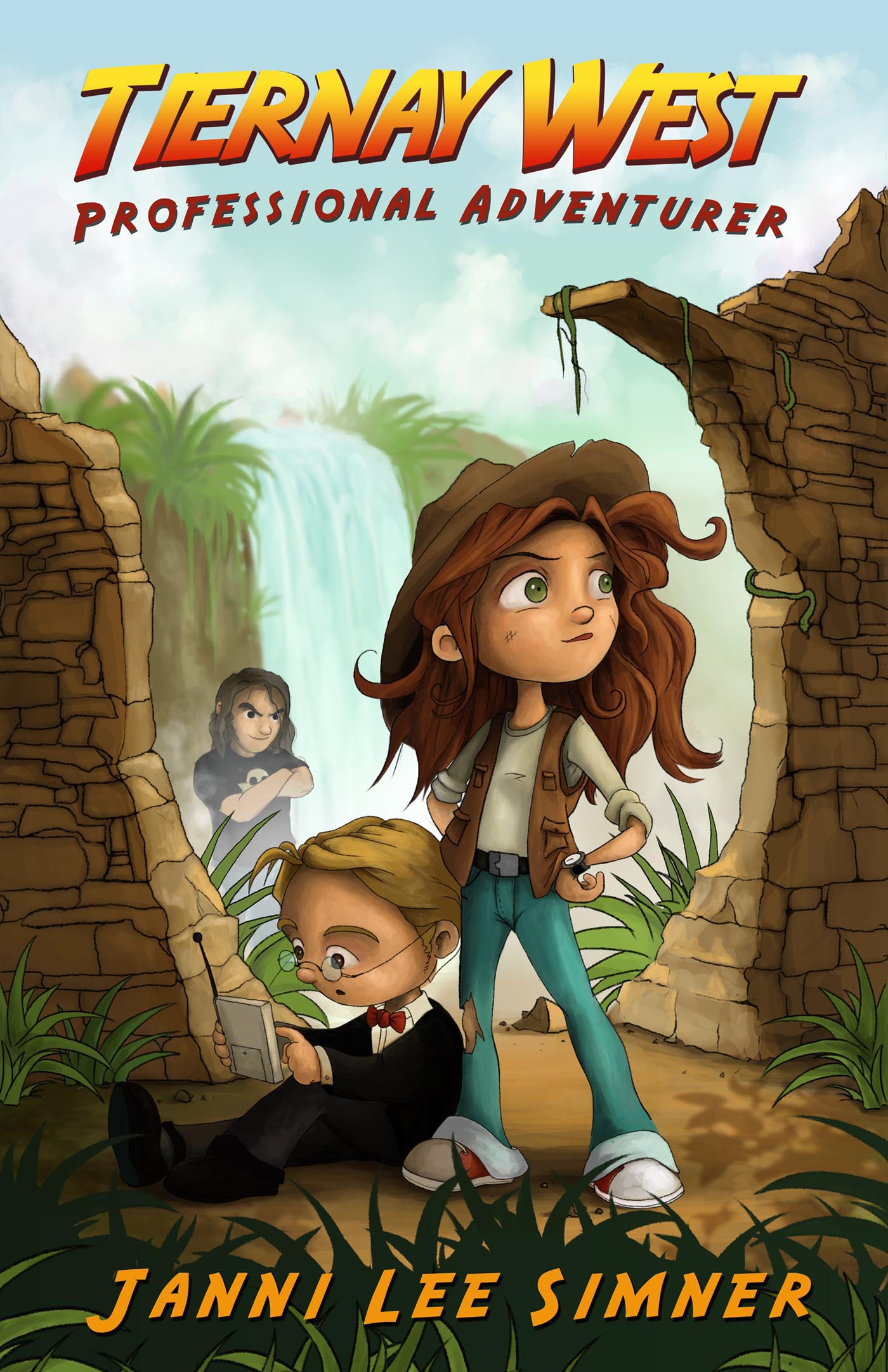 The cover for Janni Lee Simner's book for young readers, published in Tucson by Cholla Bear Press.