Sergei Eisenstein is considered to be one of the greatest Soviet-era film directors.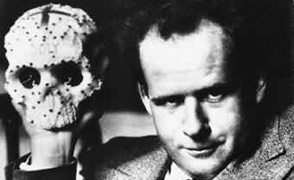 Russian film director Sergei Eisenstein
In 1925, he made Battleship Potemkin, a cinematic masterpiece that's still being dissected and taught in film schools today.
But there's also a little known, yet important, episode in Eisenstein's career - his failed attempt in the 1930s to make a film about Mexico.
From film writer Chris Dashiell:
"The name of this unfinished film, this ruin, is ¡Que viva Mexico! (Long Live Mexico). It's available on DVD in the version put together by (Eisenstein's assistant Grigori Alexandrov) in 1979. Since the plan to make a synchronized soundtrack never happened, all we have is some music and a narration by Alexandrov to what is essentially a silent film.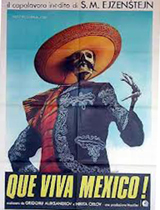 A movie poster advertising the 1979 issue of ¡Que viva Mexico!
There are moments of great power and beauty...notably a brilliant sequence showcasing Day of the Dead celebrations, with all its skull masks and pageantry, and in which Eisenstein intended to symbolize that the spirit of the Mexican people could never die.
Yet, the movie is still a series of fragments. We will never know what it would have looked like if the director could have finished it.
It's a remarkable story. The brilliant director, who achieved fame infusing propaganda with the fire of art, came to a land he had dreamed of since youth, and found there a new dimension in himself—warmth, humor, sensuality, and a kind of spirituality as well.
It is the old story of the genius who founders on the demands of the day-to-day."
Internet Movie Database listing for the 1932 unfinished version of ¡Que viva Mexico!
Internet Movie Database listing for the 1979 reconstruction
Who is Chris Dashiell?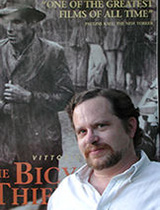 Film reviewer Chris Dashiell
Chris Dashiell has been writing about movies for seventeen years, serving as the editor of the online film lovers' guide Cinescene for ten of them. He currently reviews films for Flicks, a weekly program on Tucson's community radio station KXCI, and he confesses to shamelessly idolizing Carl Dreyer, Jean Renoir, and Luchino Visconti.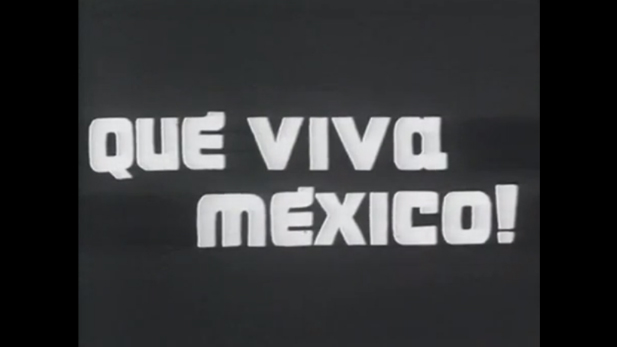 The title frame to the 1979 "reconstruction" of ¡Que viva Mexico!