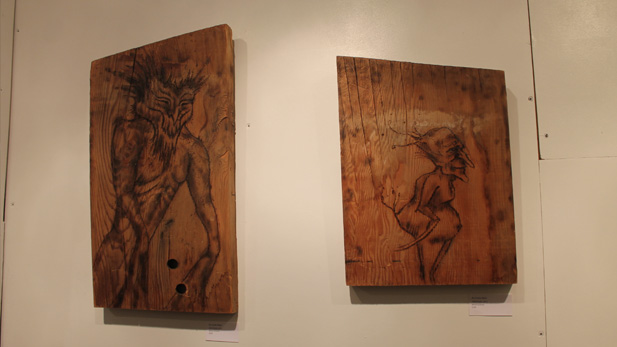 Featured on the December 6th, 2013 edition of ARIZONA SPOTLIGHT with host Mark McLemore:
Fernanda Echavarri talks with a brother and sister about their time apart -- while he was serving overseas in the U.S. Military, she was held in an immigration detention center.

If libraries and food trucks can do it, then why not art galleries? Find out how David Aguirre's Planet Rabbit van is getting art out onto the streets.

And, listen the heartfelt music of singer, songwriter and guitarist Nancy McCallion in the latest Stairwell Session.
Listen to the complete Arizona Spotlight for December 6th, 2013:
Arizona Spotlight airs every Friday at 8:30 am and 6:00 pm, and every Saturday at 5:00 pm, on NPR 89.1 FM / 1550 AM. Stories are also available online at AZPM.org.