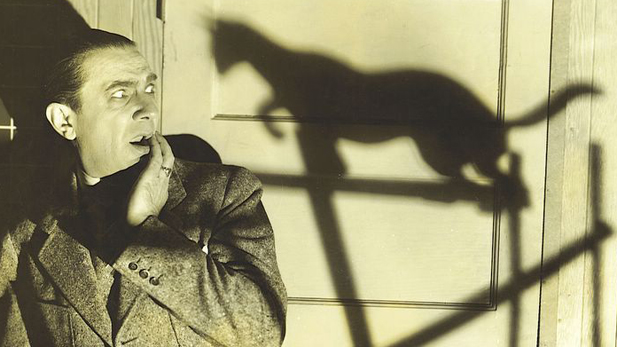 Bela Lugosi's character in the 1934 Universal film "The Black Cat" confronts his worst fear

Coming up on the November 1, 2013 edition of Arizona Spotlight with host Mark McLemore -- just when you thought you were safe, it's time to light the jack-o-lantern and gather around the radio for the 6th Annual Haunted Halloween Arizona Spotlight, a collection of seasonal goodies designed to frighten and delight!

- What's REALLY Scary? Mark McLemore & Zac Ziegler talk with trick-or-treaters of all ages about the joys and the terrors of the Halloween season...
- Where do Tucson's evil spirits dwell? Laura Palmisano explores the dark shadows of the Pima County Public Library in search of an arcane list of this region's most haunted places...
- Are playful phantoms lurking in a local thrift store? Yoohyun Jung & Kayla Samoy meet the ghost hunters of TRIPS (Tucson Researchers Investigating Paranormal Sightings) as they attempt to communicate with the voices from beyond...
- What can you do with a leftover jack-o-lantern? Zac Ziegler visits the annual Tucson Pumpkin Toss on the UA Mall, and finds there is a lot of mad science behind the perfect pumpkin smashing...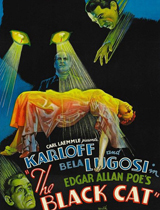 - Since when did Bela Lugosi ever play a good guy? Film writer Chris Dashiell looks back at one of the strangest horror films of all time, 1934's The Black Cat starring Bela Lugosi and Boris Karloff...
- Does death give meaning to life? Regardless of how much you believe in the reality of spirits, many traditions say that we should try to live in peace with them. Anna Augustowska shares a personal essay about the different way that All Souls Day is observed in her home nation of Poland...
Listen to the complete 2013 Arizona Spotlight Halloween show:
The makers of this show wish everyone a very safe -- and extremely scary -- Halloween weekend.
Arizona Spotlight airs every Friday at 8:30 a.m. and 6 p.m., and every Saturday at 5 p.m., on NPR 89.1 FM / 1550 AM.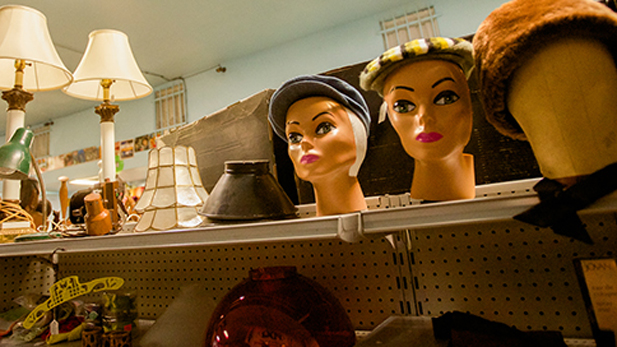 Local ghost hunters investigate the unexplained sights and sounds recorded at a Tucson thrift store

Yoohyun Jung