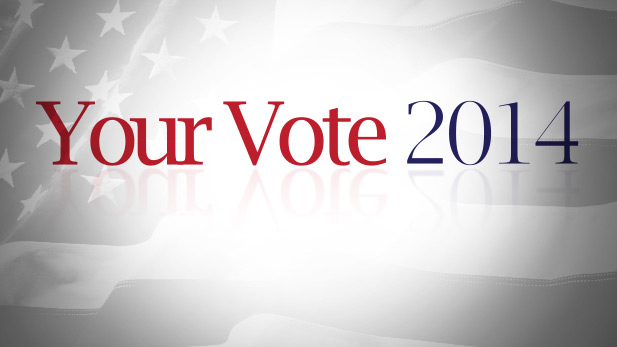 Listen:
The support for a third-party candidate in the governor's race could influence who may replace Gov. Jan Brewer between Republican Doug Ducey and Democrat Fred DuVal.
Libertarian Barry Hess is in his fourth run for governor. He also ran once for the U.S. Senate and once for president. But he shouldn't be written off as a fringe, third-party candidate.
Barry Hess
Two polls in this year's gubernatorial election show Hess may be a political force.
In late August, a poll from Public Policy Polling had him at 12 percent of votes. A month later, a poll from Restore Arizona's Future PAC put Hess at 7 percent. In both of those polls, the Republican and Democrat in the race were virtually tied.

University of Arizona professor Kate Kenski said Republicans and Democrats are giving Hess the opportunity.
"When party elites choose to go to both sides of the extremes, it just makes the situation that is ripe for people who don't fit the mold," she said.
But it may not be time for Libertarians to celebrate just yet, she said.
"Typically, what we see in polling is not what we see on Election Day. However, when you see certain trends, that is something to take note," Kenski said. "We wouldn't necessarily expect a third-party candidate who is getting 7 percent in the polls to get that on Election Day, but with a close race, it could make a difference."
In the past few elections, Hess has steadily gained voters. He has picked up 8 to 10,000 more than each of the previous times he has run.
Statewide, about 26,000 voters are registered Libertarians. They make up just fewer than 1 percent of all voters in Arizona.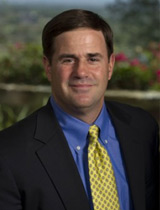 Doug Ducey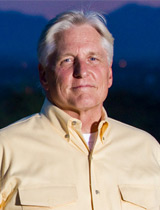 Fred DuVal
The Republican and Democratic candidates in this year's race have already raised millions of dollars, not including the spending by outside groups. As of the last reporting deadline, Hess had raised less than $3,000. He said that just makes his message more effective.
"My vote cost has never gone above 5.6 cents per vote. Our message sells easy," he said. "Now, you compare that to the nearest Republican in any race I've been in, that as Matt Salmon, it cost him $4.80 per vote and Janet Napolitano was the lowest Democrat at $5.60."
Some have accused Hess of tilting at windmills. He disagrees.
He said he believes his message is a good one and one that resonates with voters, and that his opponents know that, too.
"They've all tried to coddle up to me and be my best buddy. Heck, some have said, 'Why don't you get out of the race and come help like Doug or Fred.' And I've said no, because neither one of them represents what I represent."
Hess is in the race for governor until the end.
With polls showing the race so close between the Republican and Democratic candidates, Hess could draw enough votes, even at lower than he is polling now, to throw the race to one of the other candidates.
The general election is Nov. 4. Early ballots will be mailed starting Oct. 9.