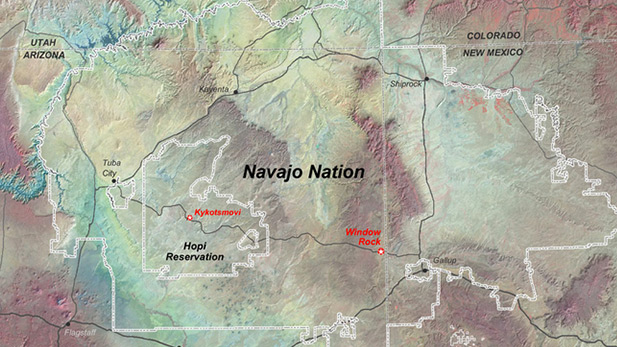 Public domain
By Laurel Morales, Fronteras Desk
After a six-month long legal battle, the largest tribe in the country appears to have a new president. Navajo voters cast their ballots Tuesday for Russell Begaye.
The Navajo Nation postponed the November election and disqualified a candidate for not speaking Navajo fluently. The language issue hasn't been resolved. But the presidential office has been filled.
Russell Begaye thanked his supporters Tuesday night when early polls showed him winning by more than 10-thousand votes.
"You guys went out there and campaigned," Begaye said. "You guys didn't give up... You had hope and your hope has been realized tonight."
Navajo voters will tackle the language issue separately in June, when they decide whether their president should be fluent in Navajo.
Editors note: an earlier headline of this story incorrectly stated Begaye ousted the incumbent president. Current President Ben Shelly previously lost a bid for re-election.