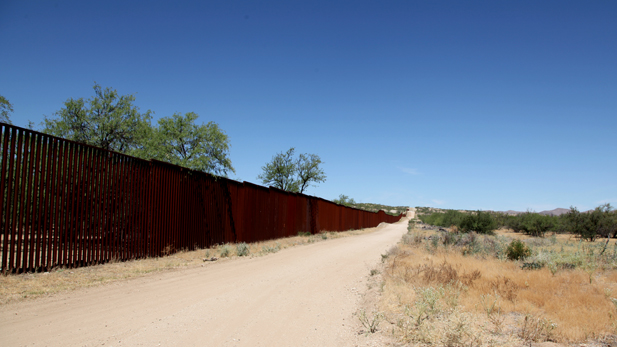 The international border fence in the Arizona desert.

Fernanda Echavarri, AZPM
Listen:
Former U.S. Rep. Ron Barber and Ned Norris, the Chairman of the Tohono O'Odham Nation were both named to the Homeland Security Advisory Council.
The two men join a group of 32 people from across the nation who give advice and guidance to Homeland Security Secretary Jeh Johnson.
Members of the Council include retired military officers, attorneys, airline executives and local law enforcement leaders from across the U.S.
Norris is the only tribal representative on the Council.