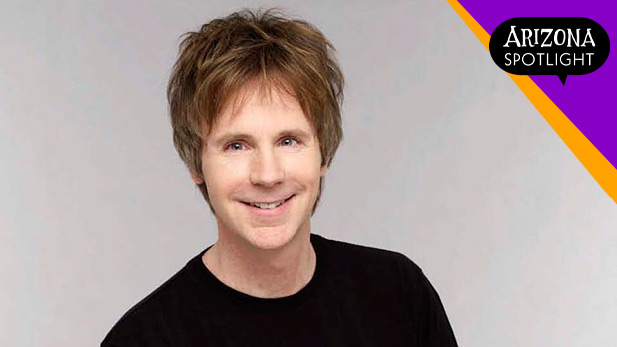 It was in 1986 that Dana Carvey made a name for himself as one of the hardest working cast members on Saturday Night Live. His list of memorable characters included Garth, Hans the bodybuilder, Massive Head Wound Harry, and The Church Lady, alongside frequent impressions of celebrities including Johnny Carson, Ross Perot, Paul McCartney, and then-president George Bush, Sr.
Carvey left SNL in 1993 after 8 years, and starred in more than a dozen movies, including the two hit Wayne's World films alongside his frequent collaborator Mike Myers. But he has often chosen to put his family first, and stay at home with his wife and two sons rather than live on the road or pursue movie roles.
Today, he makes TV & movie appearances that appeal to him, but he says he most enjoys performing live, a return to his roots as a stand-up comic. He also has given his sons Dex and Tom chances at the spotlight as his opening act.
Southern Arizona audiences can experience an evening with Dana Carvey - plus Dex and Tom - at the Fox Tucson Theatre on Friday, Sept. 18th at 7:30 pm.
Listen: