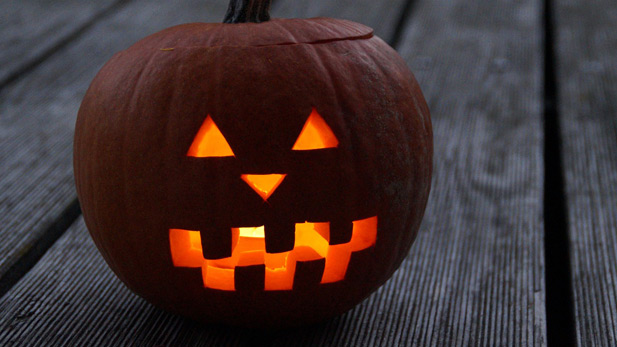 Featured on the October 30, 2015 Haunted Halloween edition of ARIZONA SPOTLIGHT with host Mark McLemore:
What fears and phobias have taken hold of students at the University of Arizona? Mark McLemore finds out in his annual survey of "What's REALLY Scary?"...

Vanessa Barchfield visits the family run La Estrella Bakery in Tucson to find out how it prepares the traditional sweets of El Dia de los Muertos...

Nancy Montoya explores the Arizona origins of the legend of La Llorona - The Weeping Woman - with Anna Ochoa O'Leary, UA director of Mexican American Studies...

Beth Surdut tells about an eerie visit to a real-life witch's castle...

Film writer Chris Dashiell looks back at two horror films starring Peter Lorre, famous for his many creepy portrayals of madmen and crooks...

Forrest Zepezaur, a 12-year old Edgar Allan Poe fan, shares his reading of the classic "Annabel Lee"...

And, Isaac Rodriguez sings about a zombie who has more heart than brains...
Listen to the super scary 8th Annual Haunted Halloween Arizona Spotlight!:
ARIZONA SPOTLIGHT
airs Fridays at 8:30 am and 6:00 pm, and Saturdays at 5:00 pm, on NPR 89.1 FM / 1550 AM.