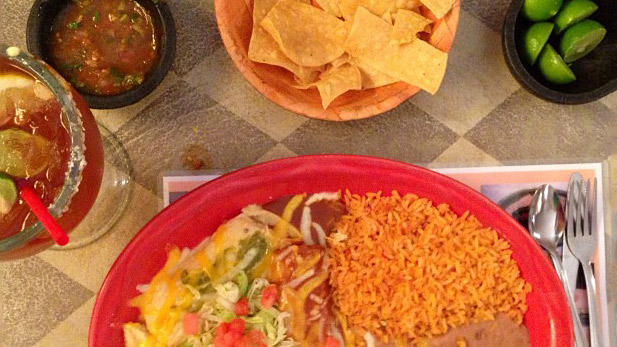 A combination platter at Rigo's Mexican Restaurant.

Vanessa Barchfield, AZPM
Tucson has been named a "World City of Gastronomy" by the United Nations' cultural arm, UNESCO. It is the first city in the United States to earn the designation.
"And that's quite an achievement," Mayor Jonathan Rothschild said at a press conference Friday. "I'll be calling several mayors from some bigger cities."
Rothschild said this is not just recognition of Tucson's great restaurants, but of the region's rich agricultural sector as well.
"Our application looked at Tucson's entire food system, farm to table, as well as such issues as food security [and] use of local foods," he said.
Tucson joins 115 other cities in UNESCO's creative cities network. Rothschild said all of the cities use creativity to drive sustainable urban development, social inclusion and cultural vibrancy.
In addition to gastronomy, cities are recognized for design, film, literature, arts and music. The cities don't receive any money from UNESCO, but the labels are considered a boon for tourism.
So what should Tucsonans do to celebrate?
Easy, Rothschild said: Go to one of your favorite local restaurants, and eat.