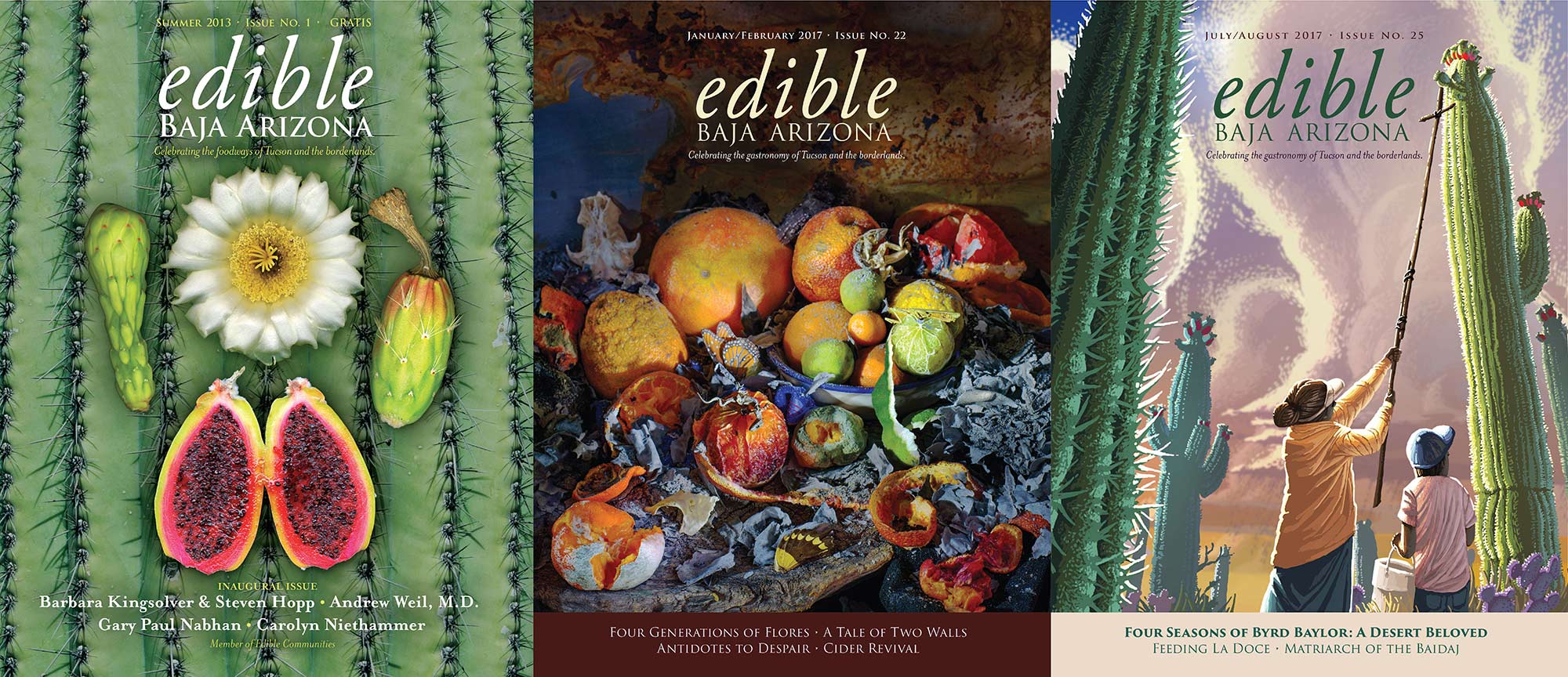 VIEW LARGER Three covers of issues of Edible Baja.

Courtesy of Edible Baja Arizona Magazine.
Edible Baja Arizona will be back, its publisher Doug Biggers told Arizona Public Media, and it will still be a print magazine.
Biggers said he was despondent and heartbroken last week when he wrote an email announcing the end of the culinary and arts magazine, declaring that financial problems had proved "fatal" for the four-year-old glossy publication. But Biggers has decided to eat his words and try to bring the magazine back.
He is open to selling the business to give someone else a chance to make it succeed, he said, but he's also working to find new funding for it.
"Maybe in the next 90 days, if things have not transpired by that point, I would be willing to say it looks like perhaps this is not, you know, in fact, going forward."
But Biggers said the outpouring of support he received convinced him to keep trying to find funding for the project, and to keep it in traditional magazine form, despite the industry shifting to digital content.
"You just can't replicate that online. You can have the best website in the world and all the bells and whistles that you want, but there's something about opening up a book and turning the pages and feeling the paper and having that experience that's just not replicable in any other way."
Biggers said "Edible" never made a profit, and operated more like a public broadcaster than a profit-making business.