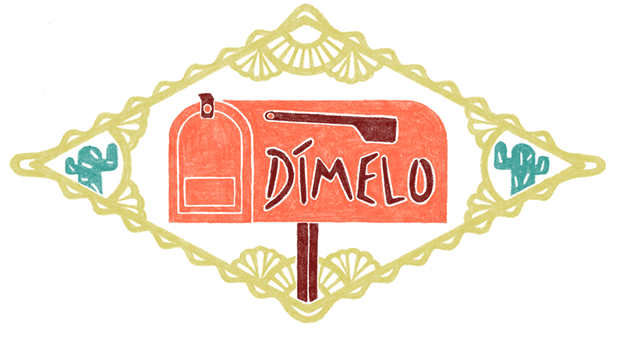 A community micro-storytelling project - Dímelo: Stories of the Southwest invites YOU to tell US about the important moments from your life in Southern Arizona.
It's simple!
We post a story prompt below - you answer it ( anonymously if you wish) - and we may broadcast it, post it online, or follow up.
If you prefer pen and paper, find one of our Story Mailboxes around town - answer the story prompt - drop it in! Rinse & repeat.
Help shape your local news by sharing a moment from your life. Dímelo endeavors to spark continuing conversations about major issues affecting your community based around your lived experiences.
Visit our website here for more info: dimelostories.org.