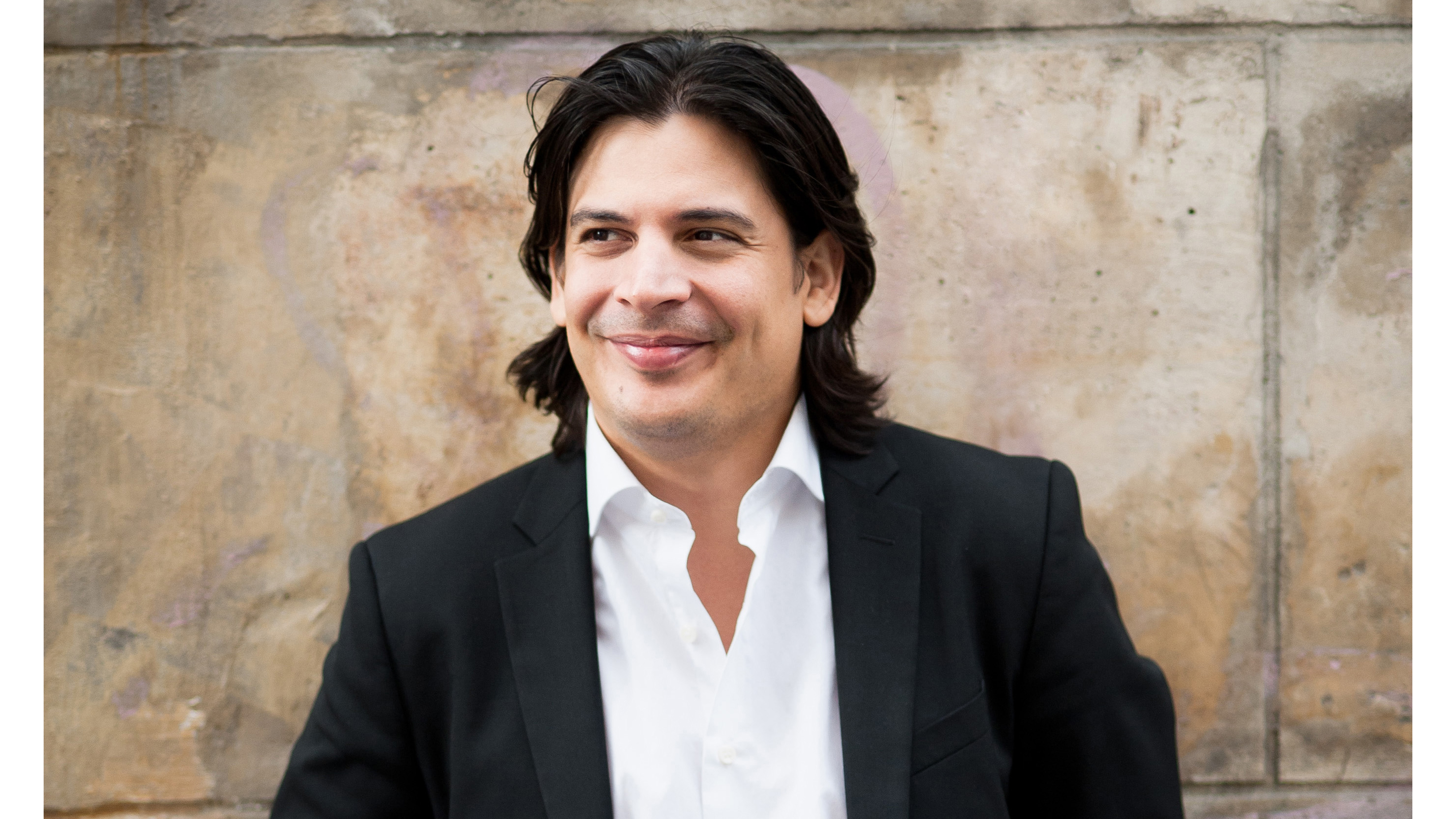 Courtesy of the Tucson Symphony Orchestra
HOST LEAD: For the first time in two decades, the Tucson Symphony Orchestra has a new conductor. Vanessa Barchfield introduces him:
Listen:
The Tucson Symphony Orchestra announced the appointment of its 17th music director to thunderous applause Wednesday.
Venezuelan-born, Spanish conductor José Luis Gomez succeeds long-time music director George Hansen who announced three years ago the 2014-2015 season would be his last.
A roster of 16 conductors from around the world came to Tucson as guests and prospective candidates for the job. Nine finalists returned this season.
Symphony fan Reidar Bjorhovde said he went to see many of them and Gomez was his first choice for the job.
"The first time I heard him in 2014, he brought things out from the orchestra I had never heard before," said Bjorhovde.
Gomez was traveling home from Russia when his manager called recently to say he should get ready to spend a lot more time in Tucson.
How is he feeling?
"Very excited, very excited," said Gomez.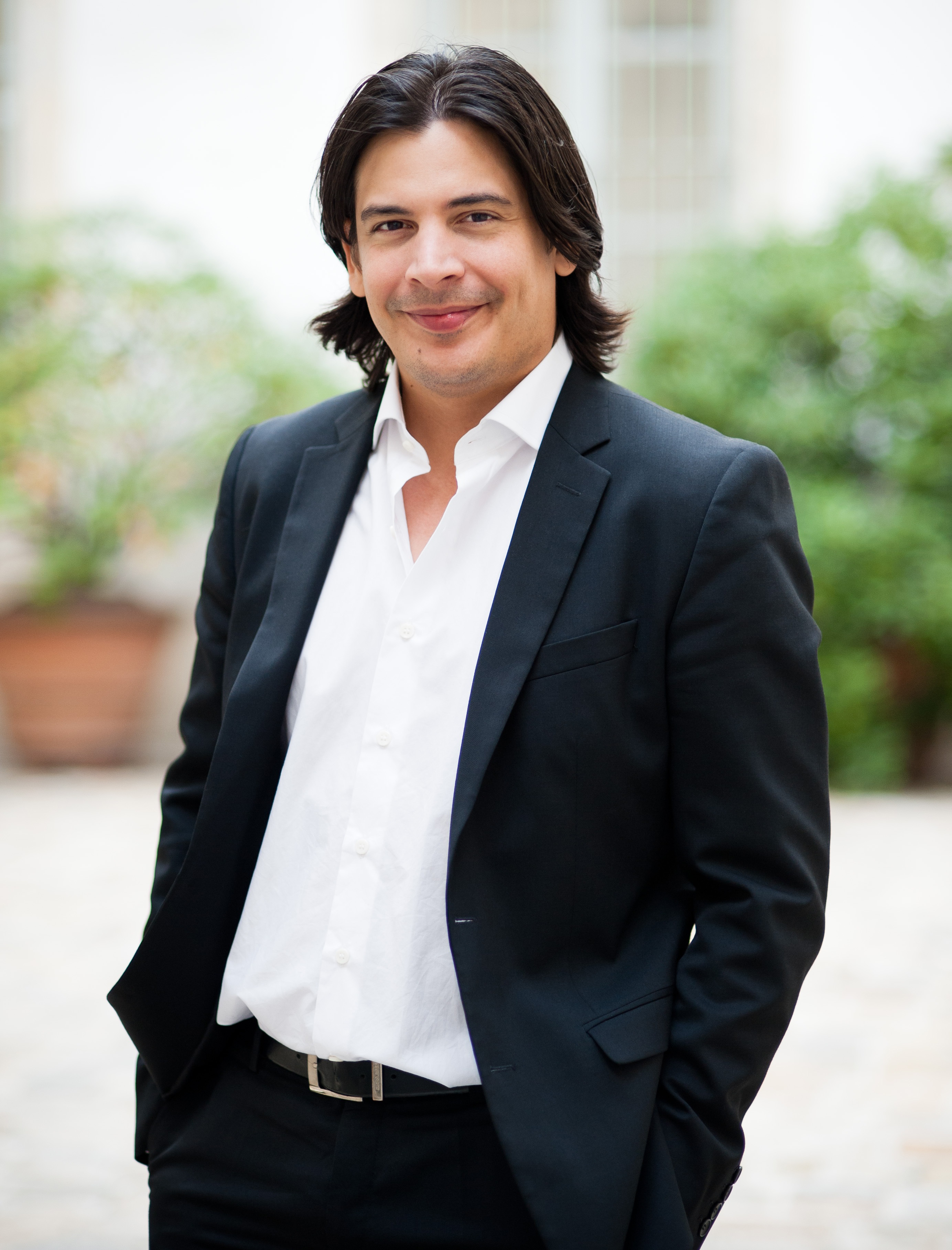 (PHOTO: Courtesy of the Tucson Symphony Orchestra)
Horn player Victor Valenzuela said, among the musicians, that feeling is mutual.
"The chemistry between the orchestra and Maestro Gomez, it's undeniable," said Valenzuela.
Gomez grew up playing violin in Venezuela's renowned El Sistema music program, just like the country's classical music superstar Gustavo Dudamel. Gomez said El Sistema taught him that the key to playing in an orchestra is togetherness.
"We grew up with this feeling of orchestral music playing not only being an instrumental soloist, but just trying to play together and bring out music as a group."
And Gomez is all about music of all kinds.
"I'm a big fan of heavy metal," he said. "I love jazz music, I love Latin American music, anything. It's also part of our job as musicians. We should be able to listen to all kinds of music."
Gomez went on to study at the Manhattan School of Music and leapt into the classical music spotlight when he won first prize at the International Sir Georg Solti Conductor's Competition in Frankfurt in 2010.
His favorite piece to conduct?
"It hasn't been written yet," he said. "Because I love them all. From contemporary music to the most beautiful Mahler symphonies or to a wonderful Mozart opera. I think there's no such thing as bad music. It's our duty to bring out the best. So all of them are my favorites."
If that sounds like youthful optimism, that's probably because Gomez is indeed quite youthful. The 37-year old conductor said his age is an advantage and he's excited to be working with all of the musicians, young and old, that fill the ranks of the Tucson Symphony.
"There's nothing such as old or young in music. Mozart sounds very young still even though he's more than 300 years [old]."
Gomez said an important part of his job is to introduce Mozart to people who aren't already fans of those 300 year-old songs, to expand the orchestra's reach in Tucson. He said his native language, Spanish, will help him engage with Tucson's large Latino community.

Even more important than language though, he will connect with Tucsonans the same way he does with his orchestra, through the music.
"We don't need to speak even the same language to get along," he said. "With the orchestra, it was a very good relationship from day one only communicating through the music."
He's been on the podium in front of orchestras and opera companies around the world, including in Germany, Italy and Russia.
Maestro Gomez will make be on stage with the orchestra this weekend - his third appearance of what turns out will be many.
Gomez and the Tucson Symphony Orchestra will perform pieces by Respighi, Bruch and Strauss this Friday and Sunday. On Saturday they'll present Peter and the Wolf as part of the their Family Series.