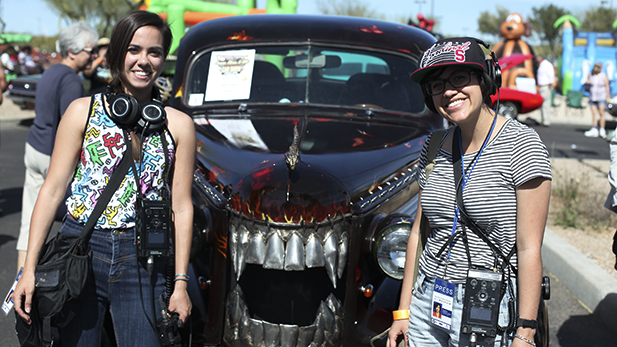 Reporter Mariana Dale and Sophia Paliza-Carre explore political polarization– at a car show!
Listen:
Reporter Mariana Dale and Sophia Paliza-Carre take to the streets of Tucson to ask you to tell us, dímelo - what inspires you to vote? Or what doesn't?
We wanted to see if the political polarization visible nationally can be seen on the ground in and around Tucson.
We got a small sample, gathered at car shows and at the Tanque Verde swap meet.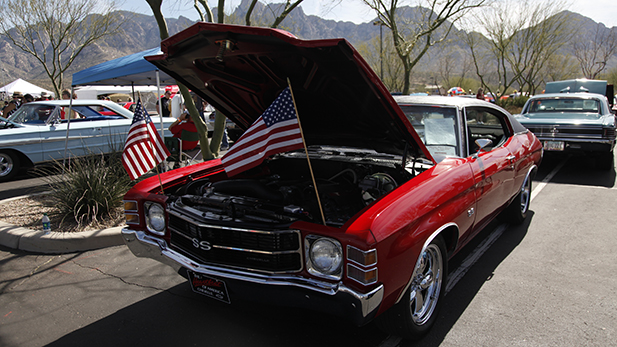 The Cruise, BBQ and Blues Car Show in Oro Valley on Feb. 20, 2016.

Mariana Dale, AZPM
Here's what we heard.
We heard from people excited about the prospect of voting, each and every time.
"Yeah, I remember I had to wait because my birthday is in December and the election was the November before, so I had to wait a whole other election cycle to vote. I remember I was excited, and that's when I started to get more in tune. I've never missed an election." - Annette Warner
We heard people express the issues most important to them.
"Most important to me is how are my grandkid going to live, how is it going to affect their lives today. I don't want them to live like I did. The family matters to me the most." - John Lindner
We heard from people in various stages of apathy.
"Actually I do not vote, because I feel that every time that I hear that other people vote, their opinions don't seem to count. Maybe in small elections their votes count, but not in presidential elections." - Anna Rivera
Finally, we heard from people who were overall concerned with politics in general.
"Oh I have never missed a vote. However, all I can say right now is there is nothing or anyone in the room I would trust with the red button. " - Lisa Cameron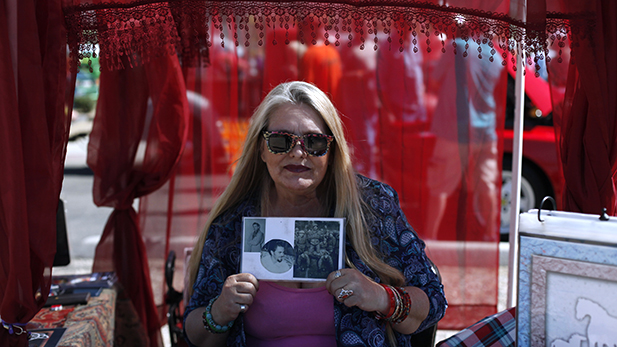 Lisa Cameron holds a photo of her Dad, a veteran, who instilled the importance of voting.

Mariana Dale, AZPM
Dímelo is brought to you by KUAZ and Finding America, a national initiative produced by AIR, the Association of Independents in Radio, Incorporated. The project is done with financial support from the Corporation for Public Broadcasting, the Wyncote Foundation, the John D and Catherine T MacArthur Foundation, and the National Endowment for the Arts.